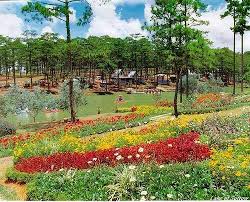 Dalat city locates in the centre of Southern highland, Vietnam, is famous for a green city with a park – like – enviroment. You can wander through ancient French quarter with splendid villas, visit Bao Dai palace, the summer resort of the final king, lying solemnly on a hill. Besides, you can explore the pictureque, charming and poetic love valley, which is 5km to the north of the centre Dalat is knowing for unique café's and a favourite spot for tourists and their honeymooners.
Dalat Features
In the past, Dalat was a holiday resort for commanders who tired of the tropical Vietnamese climate during the French Colonial era. It remains Vietnam's "Le Petit Paris" and its "city of eternal spring", its colonial mansions and over 2000 remaining French villas still reflecting its French influence. There are approximately 3000 villas scattered over Dalat's hills. Most of them were modeled after early 20th century French regional architecture with some featuring touches of the more modern art deco style.
Dalat is also known as a world famous flower origin with so many local or exotic flowers on the streets, in the gardens and in the valleys bloom. When you set your foot on the ciry as if into a sea of flowers, the air is filled with flowers and aromatic fragrance. Reinforced with elegant French buildings it's just so romantic & no wonder it's regarded one of the world's top ten honeymoon vacation according to World Tourism Organization.
Dalat Weather
The city's temperate weather stands in contrast to Vietnam's otherwise tropical climate. Mist covering the valleys almost year-round leads to its name "City of eternal spring".
Surrounded by mountains and pine forests, Da Lat has many characteristics of a temperate climate. The average temperature here is 18–21°C, with highest temperature 30°C and lowest 5°C. Dalat also has the two season climate typical of South Vietnam, with a monsoon season from May to October and a dry season from November to April. Dalat is never stormy and only has occasional heavy winds from the ocean through the mountainless East side of the city.
Dalat and its off-the-beaten-path surroundings and many wonderful natural sights are very different from Vietnam's popular coastal areas and are well worth the visit for the countless adventures and natural sights it has on offer.
Transportation in Dalat
Good means of transportation is very essential to have an easy access to different parts of a city. The city is situated in the south central highlands of Vietnam. Dalat is popularly known for its wonderful scenery which includes well-known mountain ranges. The place enjoys a brilliant climate which is very soothing. Modes of Transportation in Dalat include planes, buses, waterways, taxis and motorbike.
Airway
Lam Dong province has four airports: Lien Khuong, Cam Ly, Bao Loc and Loc Phat. The active airport of Lien Khuong belonging to Duc Trong District, is adjacent to the National Routes No 20, 27, and about 27 km from Dalat with the area of 160 hectares and the runway of 2400m. Besides, Cam Ly airport (Dalat) has been repaired and put into operation for small planes, yet this airport does not work regularly.
Railway
The railway of 84 km long running through the provincial area built since the French colonization has been reconstructed only 7 km from Dalat to Trai Mat to serve tourists. The whole province now has 15 coach stations, of which two stations are in Dalat and the rest at other districts.
Waterway
Lam Dong has not only many rivers and streams but also many waterfalls and whirlpools, therefore waterway transportation is limited. Presently, communication is possible on Dong Nai River of about 60 km from Da Teh to Cat Tien.
Bus
Bus service is pretty good within Dalat and in its adjoining areas. The buses usually remain crowded but you can afford to travel at a very cheap cost.
Taxi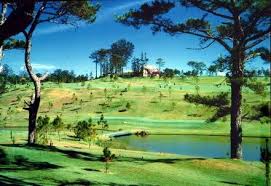 Another means of Transportation in Dalat is taxi. It is very comfortable to travel in a taxi. You will have a very luxurious ride while you are traveling inside Dalat. You can hire a taxi from any corner of the city of Dalat.
Motorbike
If you are planning to travel within Dalat, then the best option is to travel in motorbike. Traveling in a motorbike will give you the scope to have a good and comfortable view of natural beauty of Dalat. You can enjoy viewing the different places of interest in a much better way than by any other means of transport. You will have a good and unique experience exploring the city.
While in Dalat, you must get to the beautiful cable car line and use it when going up to the temples or other wise down the valley to the Dantanla Falls. The trip will be fantastic with breathtaking view.
Shopping in Dalat
Because of the favour of nature, Dalat is the land of fruits and flowers. So, one of the famous local specialty is Dalat's candied fruit "mut". You can find these "mut" in most shops in Dalat and they will give you plenty of samples with pleasure. As well as that there are various fruit wines and plenty of fresh fruit, vegies and also the livestock section. You will be able to buy woolies here as well if you get a bit cold at night. The stalls full of flowers, cacti & orchids are lovely.
Market in Dalat , flowers bloom up in myriads of stores. Here you can immerse yourself in the colors and flagrance of hundreds of series of flowers like orchid, mimosa, gladiolus, chrysanthemum, carnations and hydrangeas. They are sold as either sprigs or bunches, still fresh or dry.One specail thing in Dalat will make you amazed is Dalat's dried flowers. As fresh and lively as their fresh counterparts, yet more interestingly, their beauty stays unchanged for the whole two or three years. Thus, buying some dried flowers is obviously a wise choice if you want to bring home a piece of Dalat's charm.
Tourists once came here, always like to take home is dried and candied fruits, strawberry preserves, coffee, green and artichoke tea, local wine, dried venison, orchids, strawberries, avocados, and other fresh produce.Besides, most charming are woolen jumpers, scarves or hats hand – knitted by Dalat's skillful artisans.. Woolen and brocade products also make great gifts or souvenirs.
Night market in Dalat is one wonderful experience which you cannot miss. In the evening, after 6p.m. the market that locals call Hades market was bustling with activities from selling woolen products such as coats, hats and scarves, to the street food vendors. In the cold weather and light drizzling rain that had people dressed in coats, the tourists could not resist the smell of the grills or the cups of hot milk. Hades market is thronging every day in the streets around the main market in Dalat.
Dalat cuisine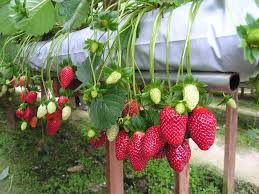 Visitors to Da Lat can buy the local products characteristically of this highland city. Every season has its fruits, but mainly in the summer. The local peach is gently sweet, truly to the freshness and gentleness of Da Lat. In Mid-Autumn, peaches are plentiful in the market with their bright color, apple persimmon and egg persimmon are crisp and very sweet.
After the season of fresh persimmon, fruits are dried persimmons even crisper and sweeter than the fresh ones. Da Lat strawberry is popular nationwide, may be eaten fresh or used as juice. Smoothly green avocado well blended with sugar or condensed milk will give its specific greasy taste no other fruits can offer. Another fruit which made the famous for the world fruit of Dalat is plum. Da Lat plum has its own flavor and taste.
Da Lat is a Kingdom of jam in Vietnam. Entering the Da Lat market is going to the world of jam. At the entrance into this market, there are about 150 stands specializing in special food of Da Lat and about 50 stands surrounding the market. Overwhelming other specials food such as kinds of tea, coffee, atiso… is the splendid color of jam. Many kinds of jam that were processed from strawberry, persimmon, plum and patata are special food that is bought a lot.
Vietnam warmly welcomes you to enjoy Vietnamese cuisine and to make your trip in smooth water, turn your plan into real by quick hands to obtain Vietnam visa at http://govietnamvisa.com and for Vietnam eTicket at http://vietnamairlines247.com.
For your memorable travel, it is convenient to book tour at http://govietnamtour.net
For your great stay and nice relaxation after a long trip, it is nothing better than booking hotel at http://govietnamhotel.com
(Visited 102 times, 1 visits today)