Nha Trang is a marvelous coastal city whose many tourist attractions never fail to impress any strict tourists, glorious beaches, interesting games, and enthralling culture. Everything makes a perfect Nha Trang. Not surprisingly, this city welcomes hundreds of tourists every year. So what to expect in this beautiful city  Nha Trang, Vietnam? Let's read this Nha Trang Travel Guide.
1. Nha Trang beaches – the best perfect for sightseeing and memorable experiences
One of the first things you must try in Nha Trang is swimming and trying unique experiences. Due to the calm wave and cool water, these beaches never fail to satisfy any tourists no matter what you are an experienced or amateur swimmer. After swimming, it isn't better than walking or hiring a motorbike and going along the coastal road, feeling the ocean breeze, and the delicious aroma from restaurants. Don't forget to enjoy some local foods and seafood; their tastes will give you unforgettable memories. If your budget is generous, snorkeling is a perfect choice. Don't be afraid if you never used a snorkel or you can't swim because the staff will teach you how to use the equipment. Especially, when you are diving, the staff will drive a boat and always take care of your family. Don't hesitate to immerse in the ocean world and see for yourself sea creatures as well as colorful coral reefs. After diving, let's spend some time lying on the beach and enjoy the peace. The hill's green, the sky's azure and the sea's blue make a peaceful view which knocks out all of your stresses.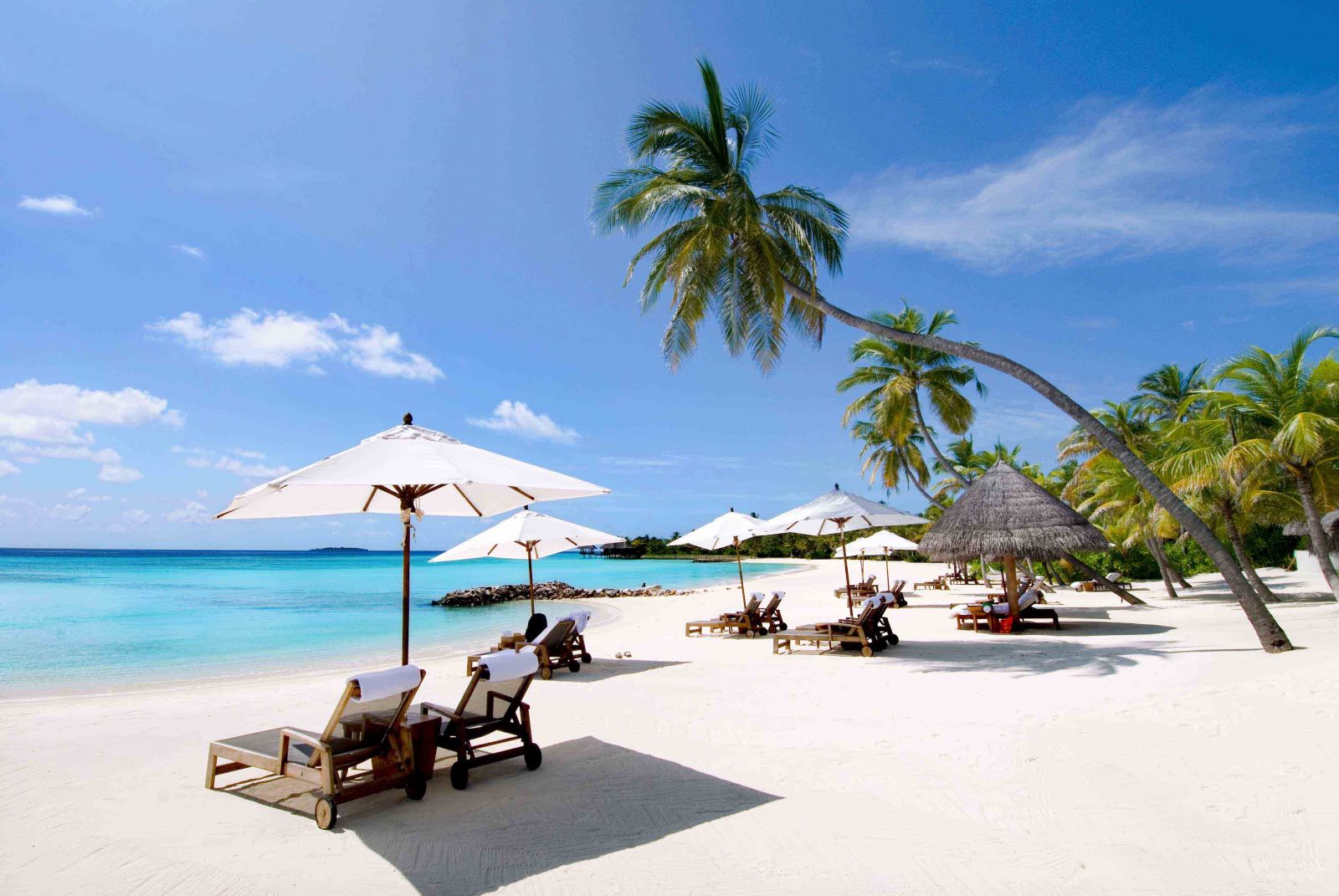 2. Hon Ba Mountain – a hidden gem
If you have had enough of noise and want to find a quiet place, Hon Ba Mountain will be an ideal suggestion. Because of situated at an altitude of 1500m, the weather in this mountain is cool all year round and you can see four seasons in one day. Visiting here, you can enjoy the peacefully fresh atmosphere, untouched flora and fauna system. This mountain not only helps you enjoy a breathtaking view of Nha Trang but also a chance of discovering nature: Jungle, streams, and wildflowers. This area is so pristine that there isn't electricity at nights and there are hardly accommodations as well as restaurant services. Therefore, your family should prepare some necessary things such as flashlight, water, foods, tents… to enjoy your excursion in the best way. Don't forget to fuel up your motorbike and clean after camping. Let's go camping here, admire sparkling stars and precious moments.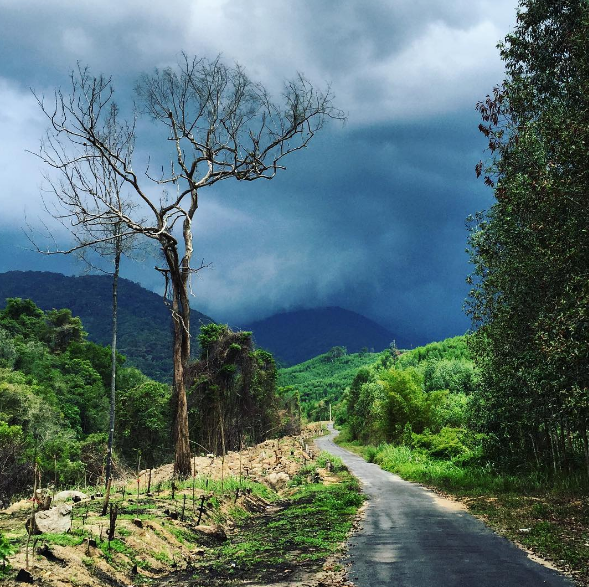 3. Vinpearl Land – an adventure in fairyland
It would be regretful if you don't visit Vinpearl Land in Nha Trang. You need a half-day to enjoy and remember to bring hats or umbrellas and wear comfortable shoes. This amusement park will take your family from these surprises to other surprises: These are thrilling games which take tourists to at an altitude of 140 m, the indoor games area was built in an artificial mountain with various and exciting games such as 3D world, Kid's garden, 4D movie theatre.
Shouldn't miss Water park area where you can enjoy the breathtaking feeling when you slide from the height of 21 m or join in racing car games. The more interesting is, this area also provides karaoke rooms where tourists can show their styles confidently by songs, together make vivid memories with their friends, family. In Ocean square, you can catch easily an Aquarium, is considered a tiny ocean, with an area of 3400 square meters, this Aquarium has been raising, displaying hundreds of rare and fancy sea creatures which are imported from many countries around the world. These creatures were raised in particular areas. Visiting here, travelers imagine that they are traveling in the bottom of the sea, together swim and play with boundless colorful creatures. Tourists also enjoy live performances which are performed by talented dancers under the water. Don't miss mermaid's performances, I believe that your children will shout happily when they see mermaids are swimming and dancing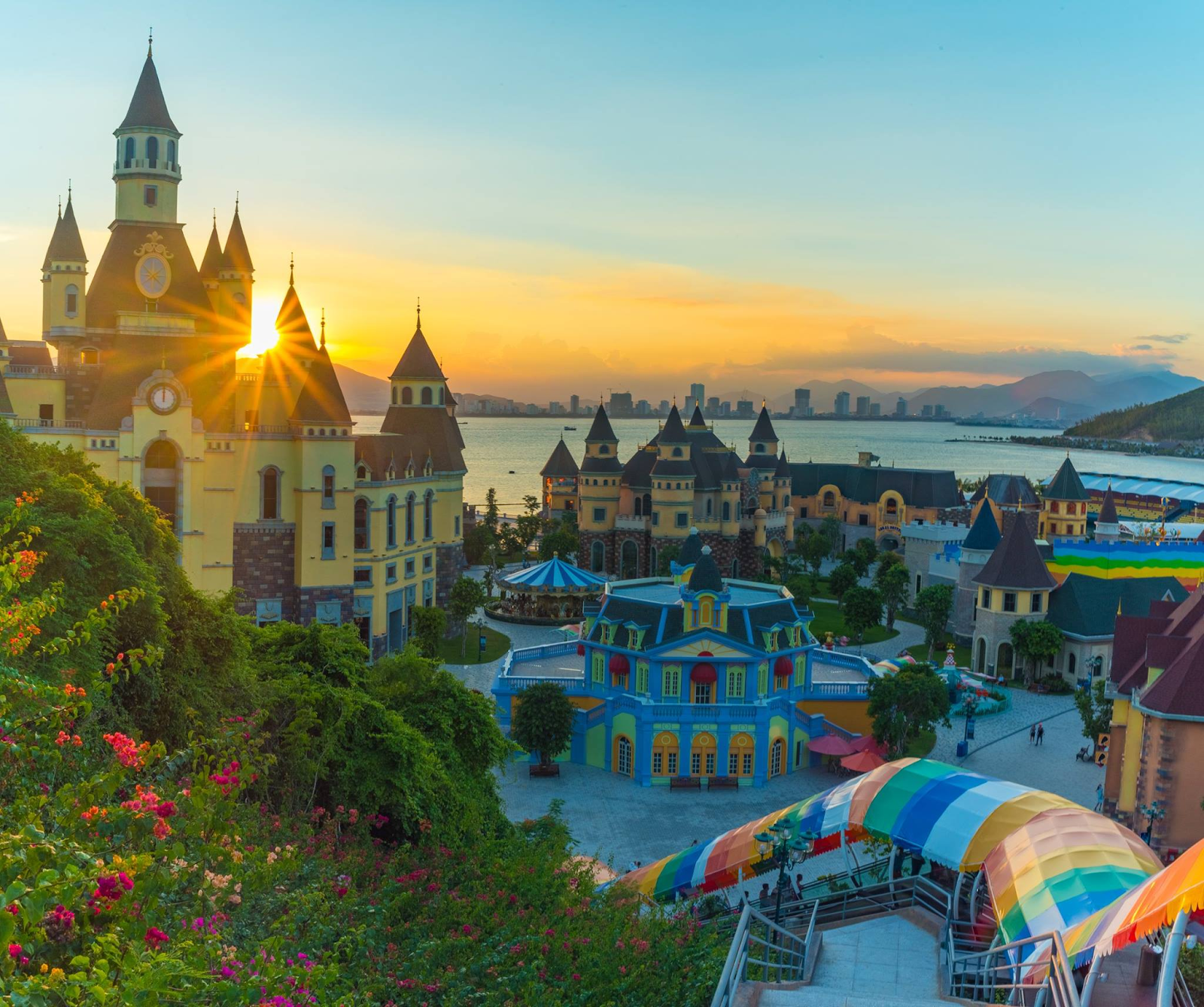 4. Nha Trang Bay Day Cruise – become a king/queen in your style
You visited the Bao Dai Palace and want to live in a royal world one day? Spend about 85$/each person and you will have a palace in the sea. The sail is made by experienced shipwrights, driven by professional sailors and tourists are received impeccable services with meals and drinking is included. During the journey, besides food and beverage services, you can admire spectacular landscapes belonging to Nha Trang Bay and why don't you try water sports such as exploring the sea by basket boat, kayaking, boating or fishing in the private beach? If you aren't keen on sports, you can learn a lot of things such as the culture, the craft, and the history from an enthusiastic tour guide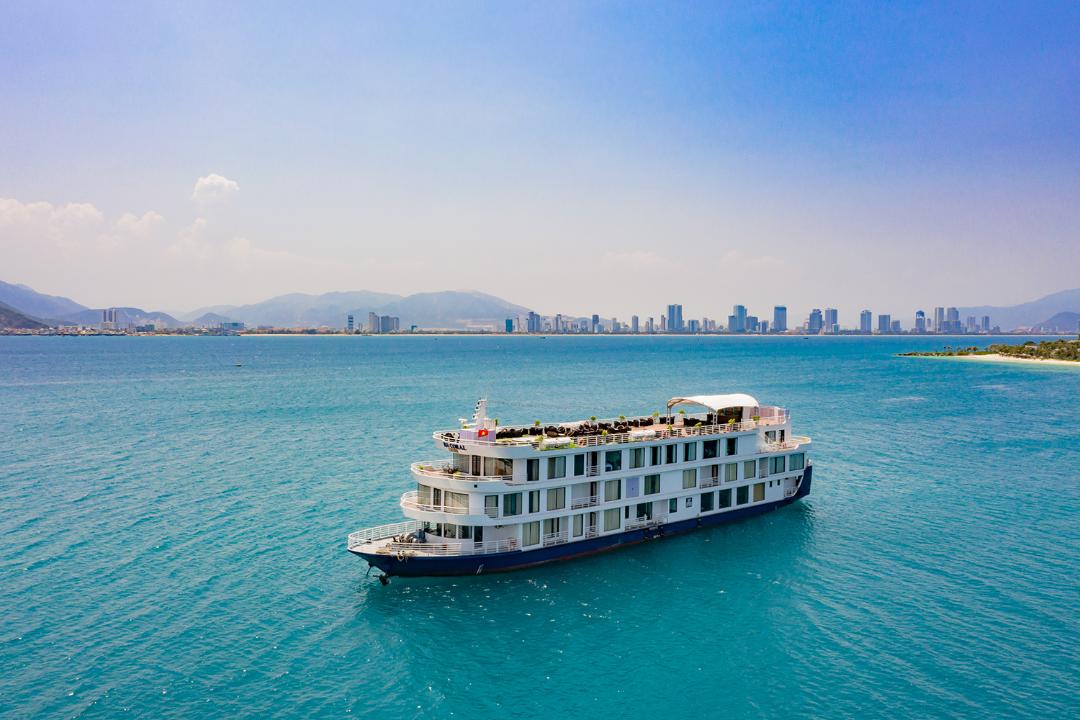 5. The Po Nagar Cham Towers – A little Champa kingdom
Located in downtown Nha Trang, this destination is easy to access by motorbikes or car. Although the Champa kingdom disappeared, stories always attract tourists and encourage them to learn about this enigmatic emperor. Don't regret if you cost a little money to hire a tour guide because she/he will give valuable information about this ancient kingdom. If your plan and budget are available, let's travel to these towers from April to May because all of Cham people who are living in other provinces will come back and there are a lot of Cham people's activities are held in this time. Therefore, visiting here, you can watch the traditional performance, try to eat local foods and learn more about this mysterious culture. Admiring the sunset from this attraction is a perfect ending of your trip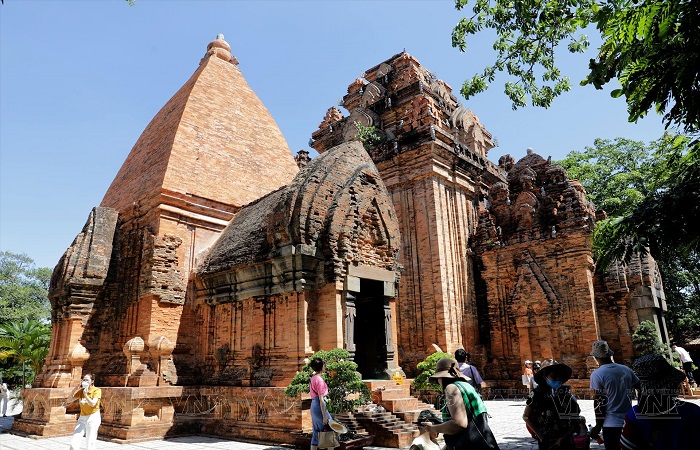 6. Nha Trang Institute of Oceanography – a lively ocean world
Are you keen on marine life and you always dream of living in the sea? Let's visit the Nha Trang Institute of Oceanography where not only enrich your knowledge, provide you a relaxing holiday also make you imagine that you are a part of the ocean. With a special design – aquarium was built in semicircle shape by transparent and secure glasses, tourists seem to get lost in the ocean world – a cool atmosphere is covered by blue. You can see fish are swimming in your head, beside you and together play with colorful creatures. Visitors can admire rare, valuable animals such as tortoises, sharks, corals, sea snakes. The traveler will be enchanted by blue lobsters, fish from chubby to tiny, gentle starfishes or aggressive sharks. Besides the live world, you can admire valuable skeletons which scientists collected in a lot of years. In large specimen area, visitors couldn't believe in their eyes when they see giant skeletons such as humpback whales' skeleton. Tourists also experience small specimens such as nests made from salangane's saliva, the first blue-spotted octopus in Viet Nam or seal's specimens.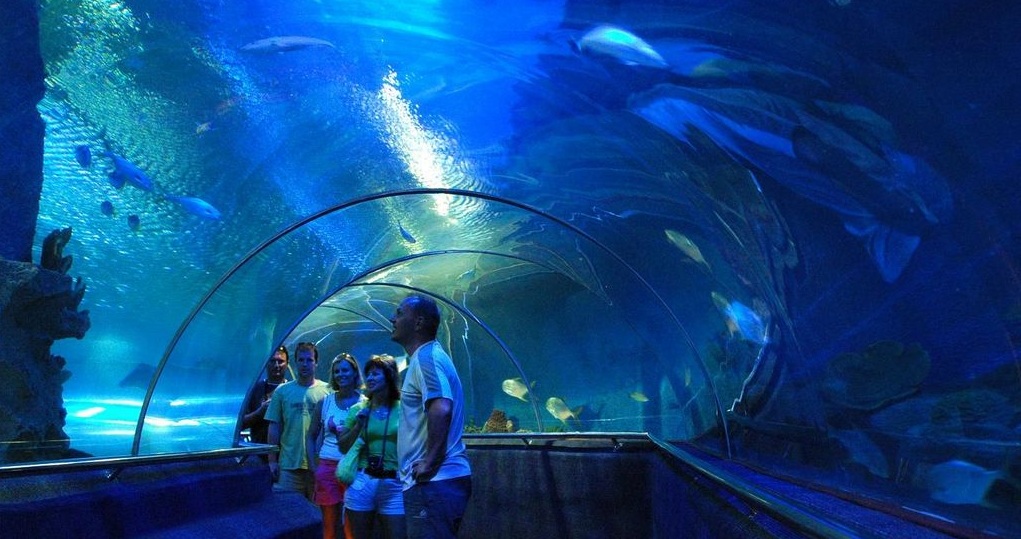 7. The Bao Dai Palace – a perfect combination of Western and Oriental culture
This Palace located up on a hill, so you need a lot of time and strength to travel this attraction. Visiting here, travelers will be impressed by the unique architecture, fresh air, and stunning view. The Palace has got many rooms where the King, Queen, and their children used to spend their holidays. Nowadays, The palace displays many the last emperors' memorabilia, from black and white photos, the piano which the Nam Phuong Queen used to play, retro furniture to the precious sword. The more romantic is, the Phuong Nam Queen is a big fan of flowers, so a colorful garden has been grown carefully up to know. Everything draws a lively history picture and makes people imagine that they are traveling to the past. If you want to make something special, there is a photo service that you can dress up as the king or queen and they will take photos of your family. If you are into architecture and history, this Palace is yours!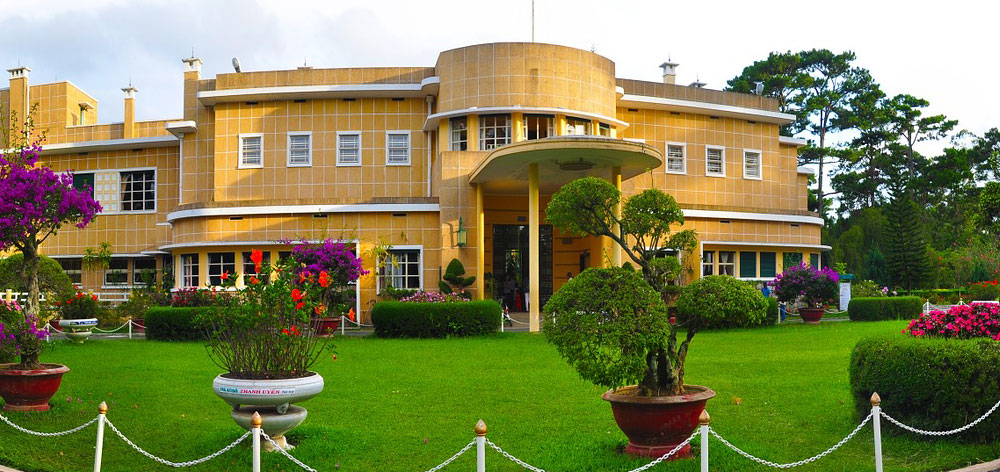 All above are some travel guide to the beautiful city – Nha Trang in Khanh Hoa province Vietnam. Hope you have a great trip in Vietnam. Visit our website for more Vietnam tours or travel guide.
For Vietnam online visa Govietnamvisa.com
For Vietnam local tours: Govietnamtourist.com
For exploring more parts of Vietnam:
http://www.vietnam-online.org/
(Visited 310 times, 1 visits today)