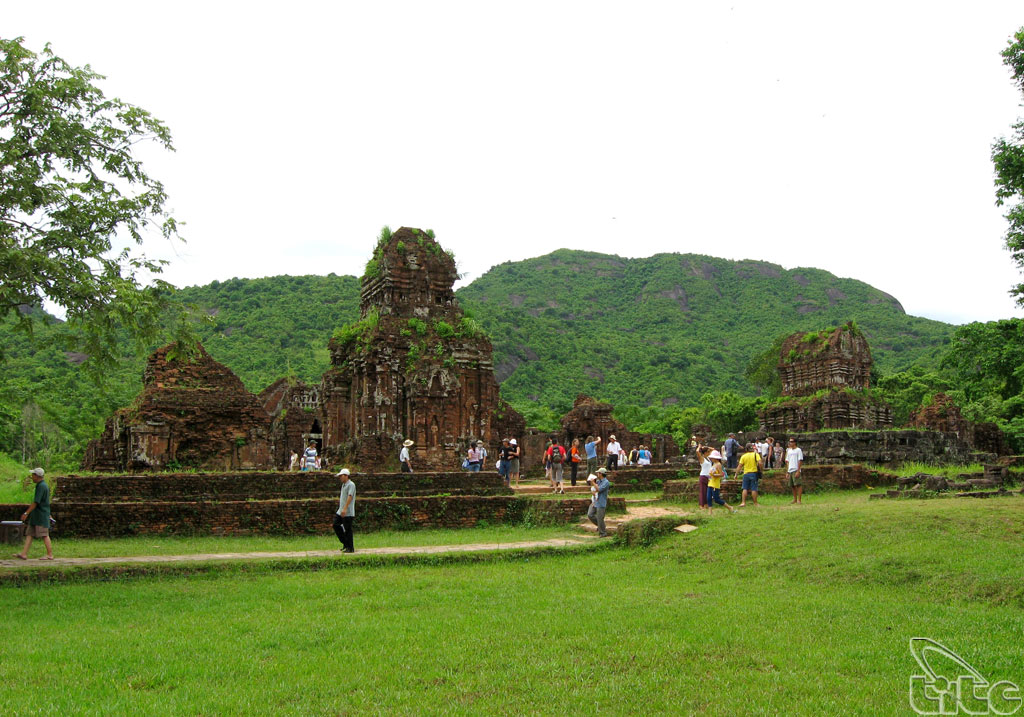 My Son is an area of Duy Phu commune, Duy Xuyen district, Quang Nam province, 70 km from Da Nang city on the Southwest and 40 km from Hoi An city.
My Son sanctuary is located in a valley with diameter of 2 km, mountain and hill surrounded. My Son is Hindu sanctuary of the Kingdom of Champa. Each king, after taking the throne, celebrated a holy purge ceremony, donated gifts and built temples. My Son is a single point of Cham art with the process of continuous development from the 7th century to the 13th century. At the beginning of the 7th century, the King Sambhuvarman built the temple with sustainable materials and exists until now. The later kings remodeled the old temples and built new temples to offer to their gods.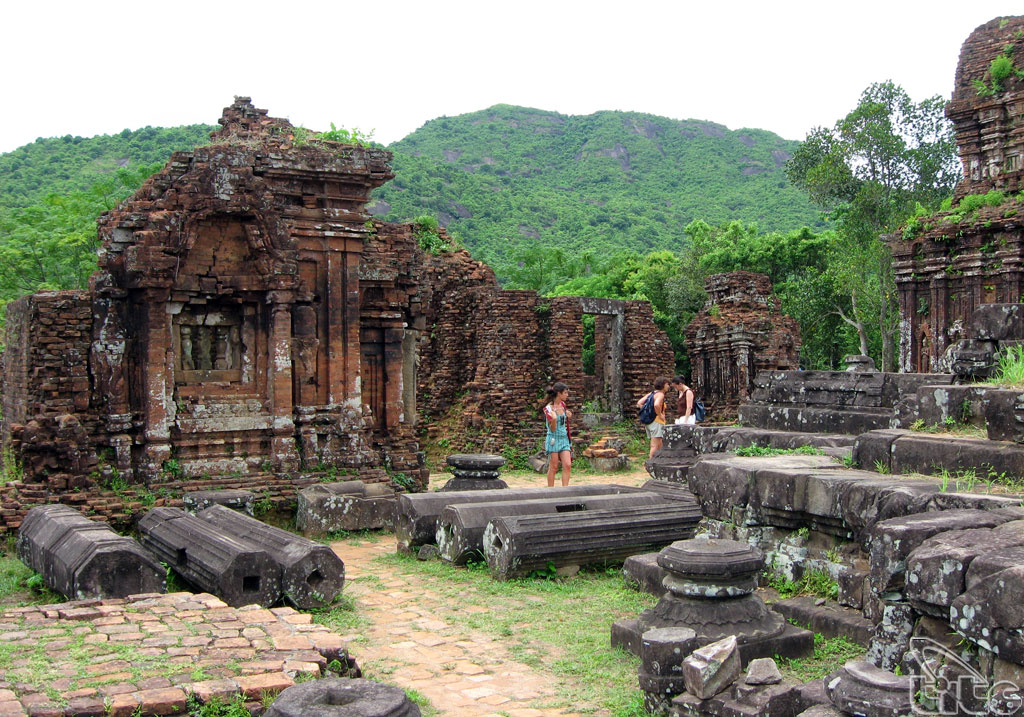 Main temples in My Son sanctuary worship a set of Linga or the image of god Siva who protected kings of Champa line. The god who is worshiped in My Son is Bhadresvara, the king who founded the first king of Amaravati area in the late 4th century associated with the name Siva, became the main religious worship – the king and the royal ancestors.
In 1885, the My Son sanctuary was discovered by a French scholar named M.C Paris. In the early 20th century, two researchers at France Telecom are L. Finot and L.de Lajonquiere for architects and archaeologists H. Parmentier came to My Son to study steles, Cham sculptural and architectural art. For the year 1903-1904, documents of inscriptions and My Son architectural art had been officially announced by L. Finot.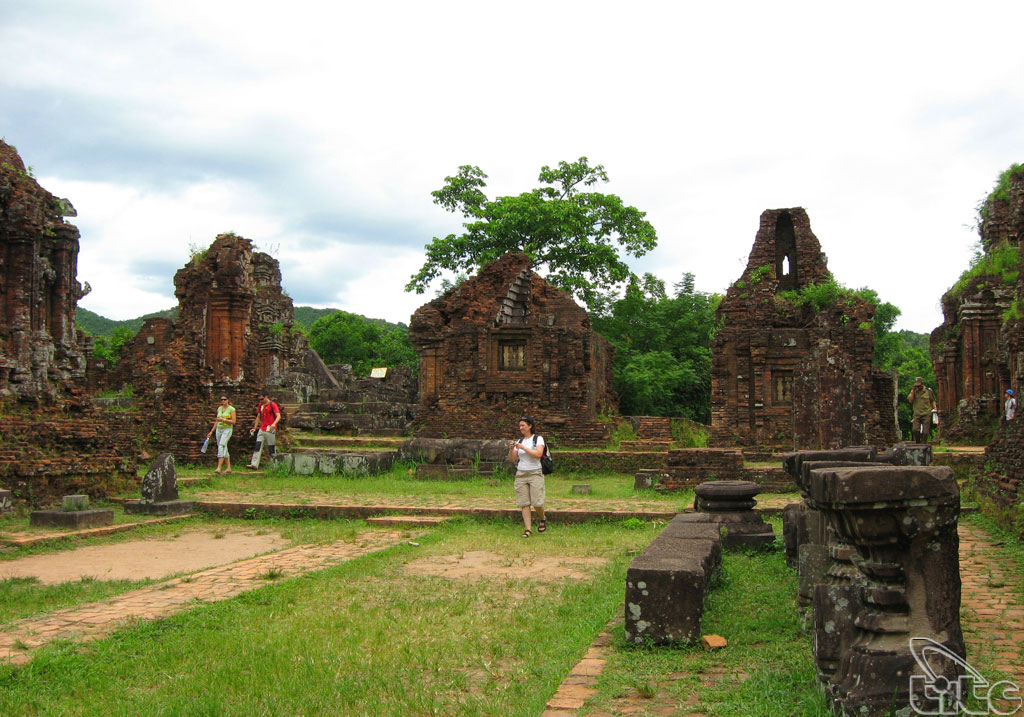 Temples in My Son is divided into areas and built in a principle. Each area has a main temple (Kalan), small temple surrounded or second construction. The main temple symbolizes Meru Mountain- center of universe that is a gathering place of gods and Siva. Additional temples worship gods who take care of heaven direction. Moreover, there are other second temples that are towers usually tiled roofs, where pilgrims donate offerings. The Cham temples do not have any windows, only additional towers have.
In 225 Cham relics that have been uncovered in Vietnam, My Son has about 70 temples, 32 inscriptions. Although all temples here do not remain whole shape, they are the best document to do research of development period of Cham art.
In December, 1999, at the 23th meeting of World Heritage Committee of UNESCO in Marrakesh, Marocco, My Son was recognized as world cultural heritage based on two prominent criterions: criterion (ii) an exceptional example of cultural interchange, with an indigenous society adapting to external cultural influences, notably the Hindu art and architecture of the Indian sub-continent and criterion (iii) the Champa Kingdom was an important phenomenon in the political and cultural history of South – East Asia, vividly illustrated by the ruins of My Son.
Vietnam warmly welcomes you to enjoy Vietnamese cuisine and to make your trip in smooth water, turn your plan into real by quick hands to obtain Vietnam visa at http://govietnamvisa.com and for Vietnam eTicket at http://vietnamairlines247.com.
For your memorable travel, it is convenient to book tour at http://govietnamtour.net
For your great stay and nice relaxation after a long trip, it is nothing better than booking hotel at http://govietnamhotel.com
(Visited 383 times, 1 visits today)