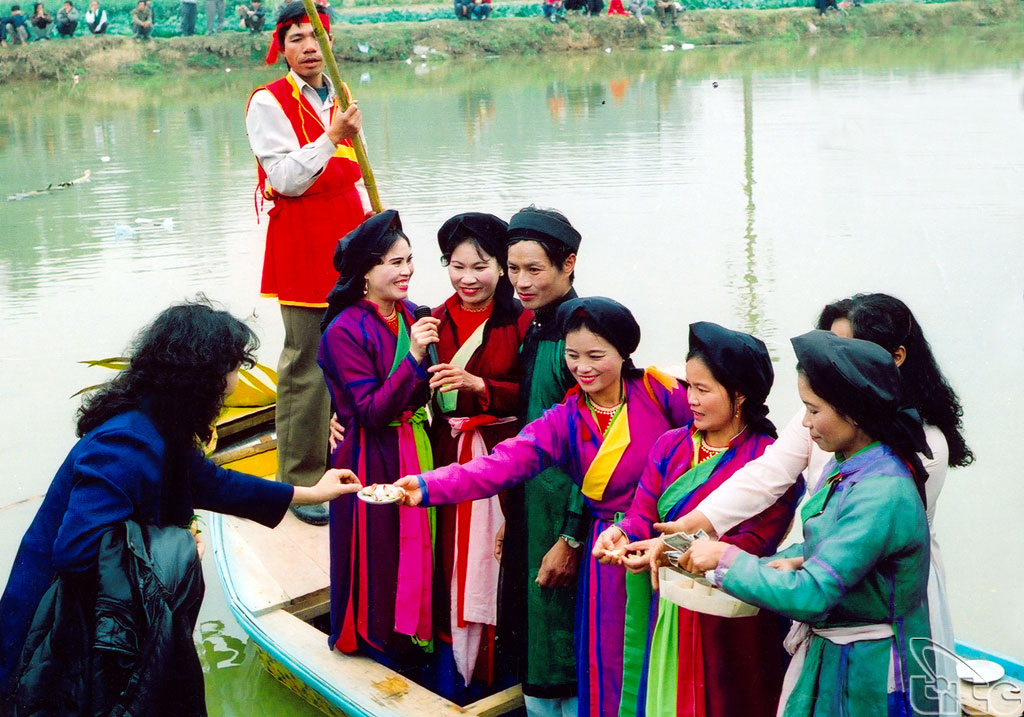 Quan Ho Bac Ninh is folk songs in Northern delta, concentrates in Bac Ninh province and Bac Giang province. This is a subject of art combined of many music factors, lyrics, costumes, festivals, etc. with love folk songs representing appreciated and close relationship between "Mr." and "Ms" and typical culture of Kinh Bac region's people.
Quan Ho is a genre of folk songs with the most melodies in Vietnam and passed from generation to generation through oral. Quan Ho is sung in groups; hence, in a village, they are grouped into male groups and female groups. Each group usually includes 4,5 or 6 people and named in order: "Second Sister", "Third Sister", "Fourth Sister", or "Second Brother", "Third Brother", "Fourth Brother" and so on. If the size of a group reaches seven or eight people, then they are divided into "older siblings" and "younger siblings" named as the "Third Older Sister", "Third Younger Sister" or "Third Older Brother", "Third Younger Brother", etc.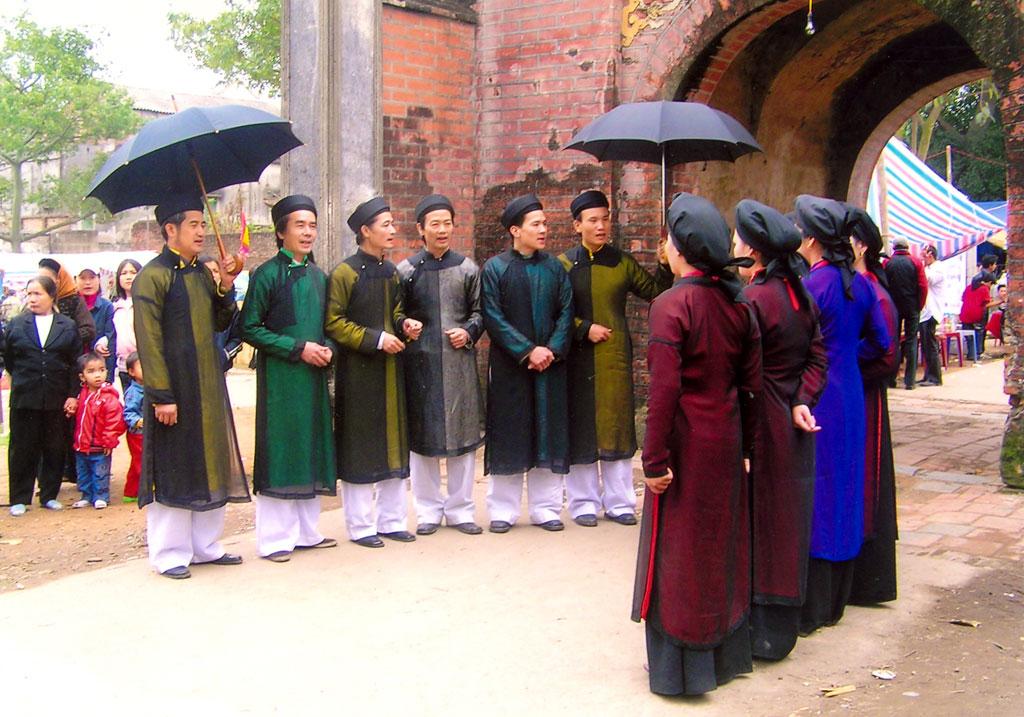 Quan Ho singing is a form of response songs between male groups and female groups. A female group of this village will sing with a male group of other village at the same song, same melody but different in lyrics and tunes. In each group, one person sings the leading tune and another sings a secondary part, but the two should be in perfect harmony at the same timbre. Quan ho folk songs have 213 different melody variations and more than 400 song lyrics. A song lyric includes two parts: the principal text is the core of the song, containing its base lyrics. The lyrics of Quan ho folk songs derived from poems and folk verses of the Viet Nam, mostly 6 syllable and 8 syllable verses, modified 6 syllable and 8 syllable verses, 4 syllable or mixed 4 syllable verses express people's emotional states in metaphorical language. The secondary text includes words that are added to the melodies, such as i hi, u hu, a ha…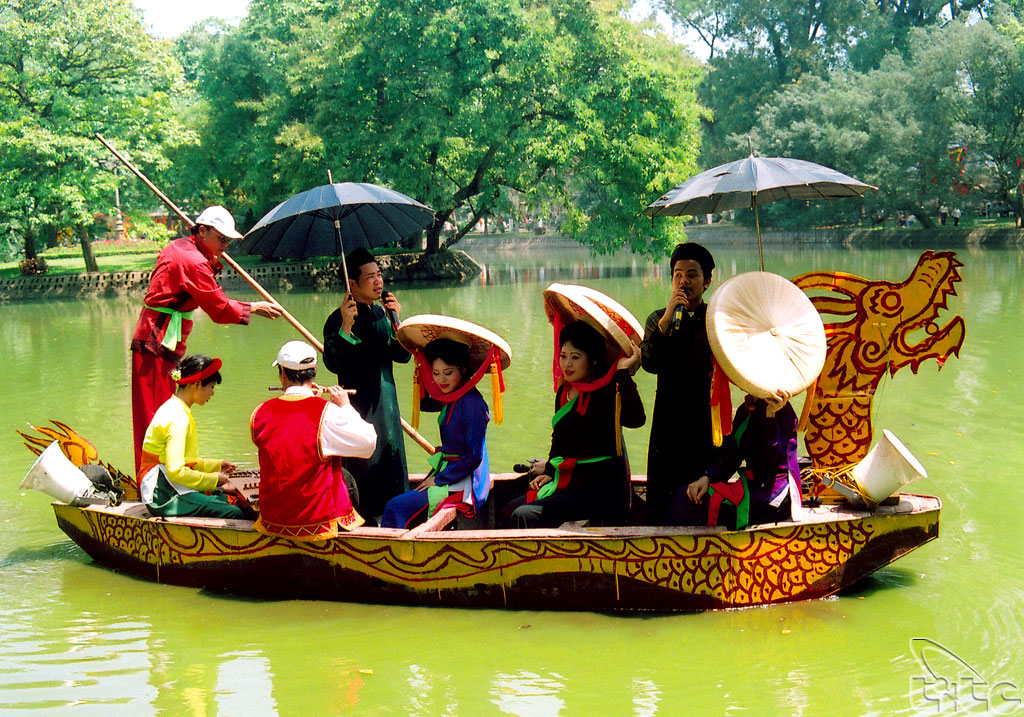 Bac Ninh folk songs exist in a cultural environment with typical social custom. First is the "kết chạ" custom among Quan Ho villages. From the "kết chạ" custom, Quan Ho groups create a special social custom named friendship custom. Each group in this village makes friend with other group of other village. Male and female in friendship villages are not allowed to get married each other.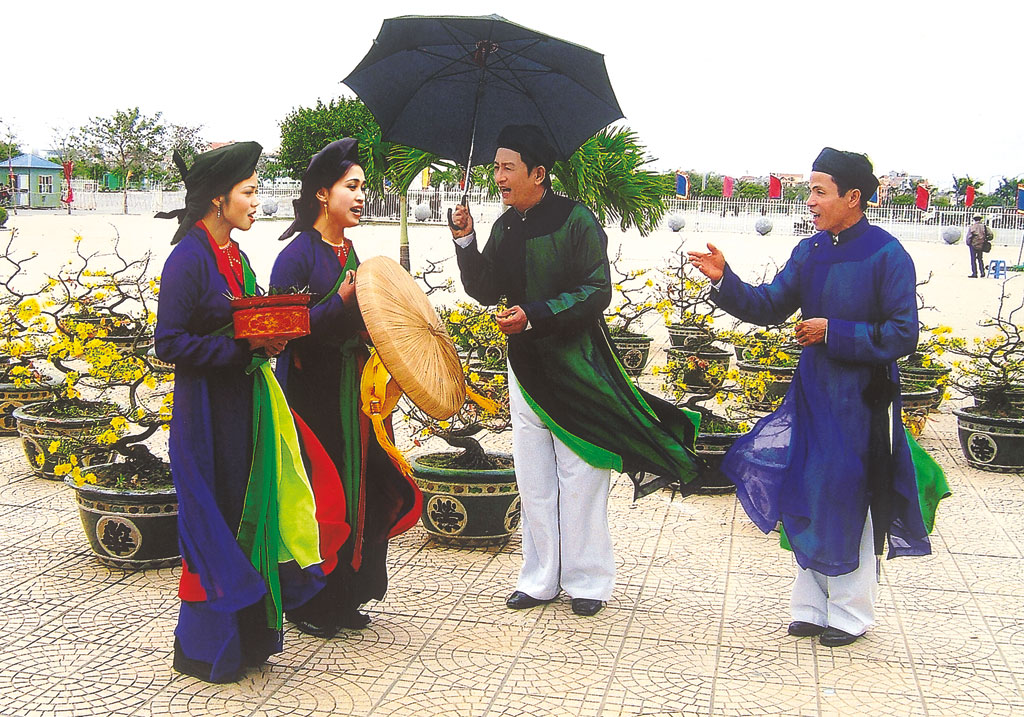 At 4:55 pm on September 9, 2009 in capital Abu Dhabi of The United Arab Emirates, UNESCO committee recognized Quan Ho Bac Ninh as Intangible Cultural Heritage of Humanity basing on cultural values, social custom values, performance, cultural manners, lyrics and costumes.
Vietnam warmly welcomes you to enjoy Vietnamese cuisine and to make your trip in smooth water, turn your plan into real by quick hands to obtain Vietnam visa at http://govietnamvisa.com.
For your memorable travel, it is convenient to book tour at http://govietnamtour.net
For your great stay and nice relaxation after a long trip, it is nothing better than booking hotel at http://govietnamhotel.com
(Visited 377 times, 1 visits today)