Vietnamese people have a very good habit of saving, which are reflected by the regular meals – rice with a main dishes (meat or fish/shrimp), a vegetable food and a bowl of soup. However, at Tet holiday, it will be quite special time as a Vietnamese idiom said: "Hungry on the father's death anniversary, full on three New Year days".
On Tet, no matter how poor people are, they always try to ensure the well-fedness on three Tet days for their family in order to give "soup for the children, new clothing for the olds", besides the two traditional cakes – Banh Chung and Banh Day.
Below vietnam-online.org will point out the most typical food found in Vietnamese' Tet holiday: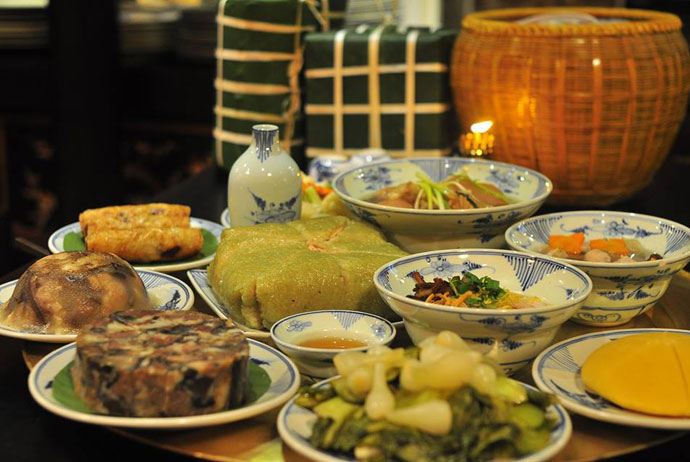 BANH CHUNG/ BANH TET – SQUARE CAKE  and BANH DAY – ROUND CAKE: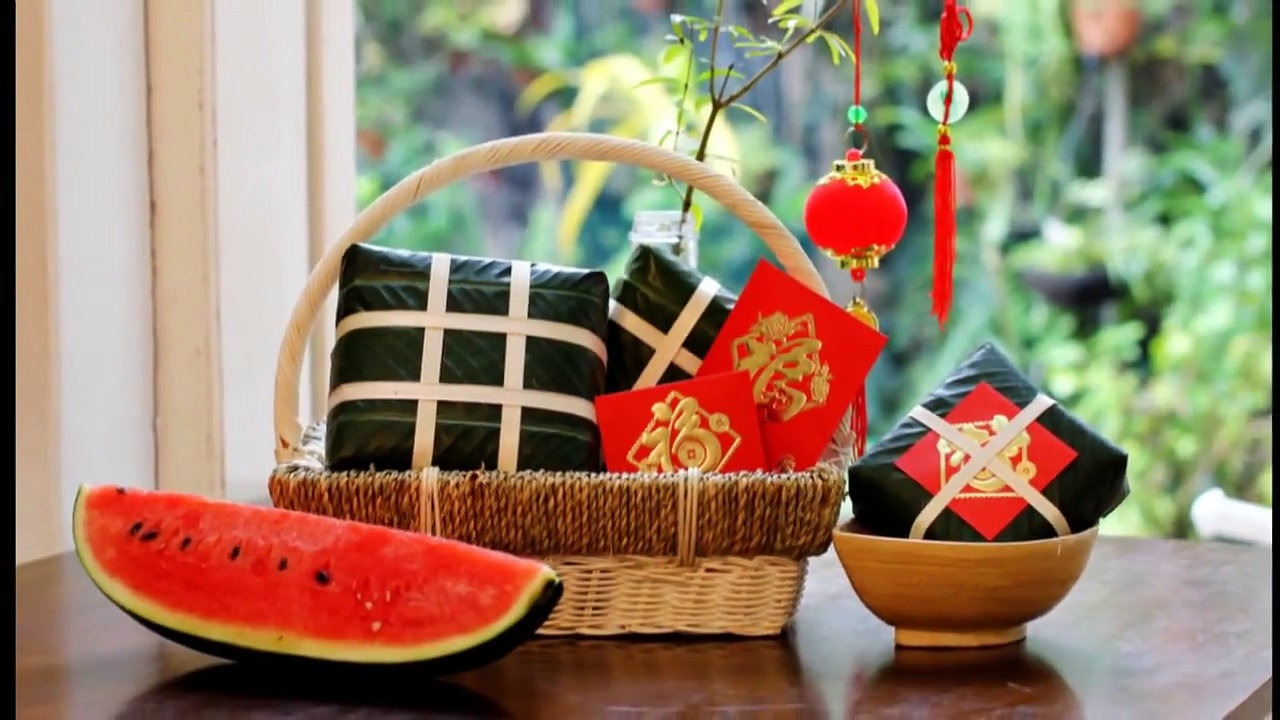 Banh Chung ( Vietnamese Square Cake)
Banh Chung (steamed square cake) and its Southern variety called Banh Tet – is unique to Vietnam's Tet holiday, though many other countries (China, Japan, Korean, Singapore, Taiwan) celebrate this holiday as well. Banh Chung is a food made from glutinous rice, mung bean and pork, added with many other ingredients. It is the spirit of the Vietnamese New Year days, expressing the essence of the heaven and the earth through the skillful hands of humans.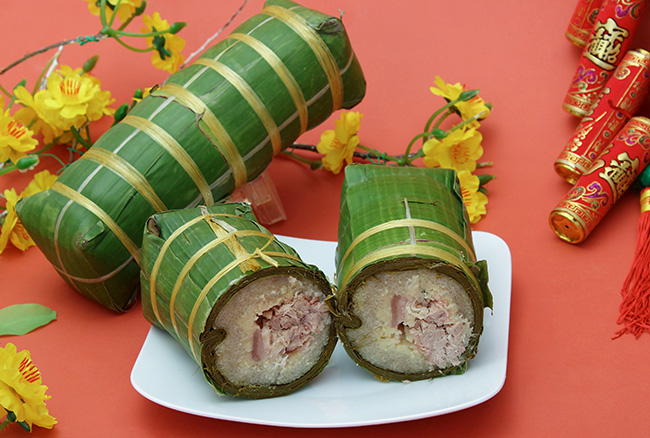 Banh Tet in the Southern of Vietnam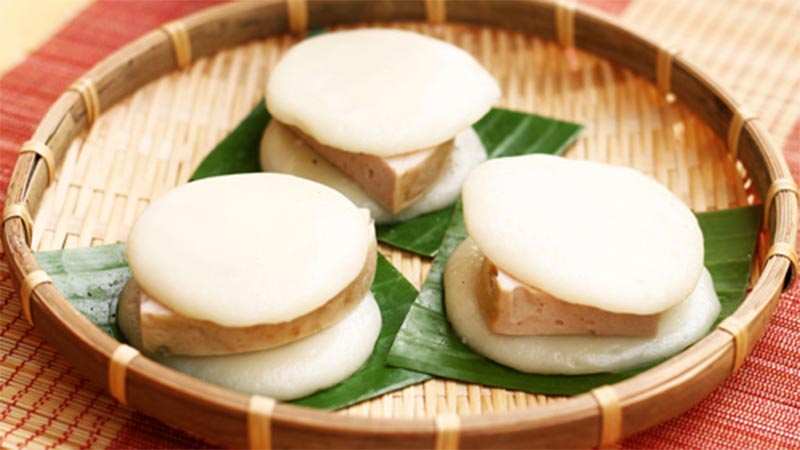 BANH DAY – ROUND CAKE, with its circular base of glutinous rice, symbolises Heaven.
VIETNAMESE SAUSAGE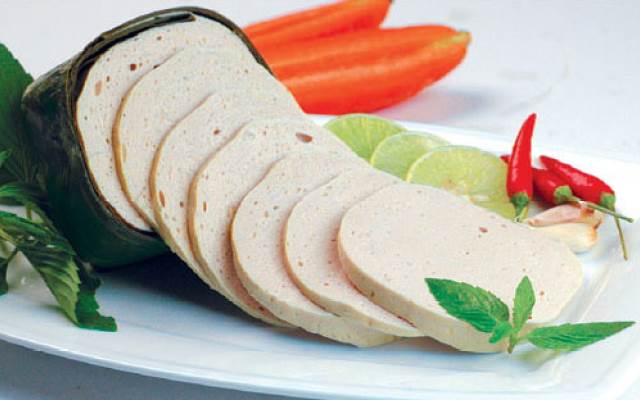 Vietnamese sausage
Gio Cha (Vietnamese ham/sausage) is another traditional food in Tet holiday, and usually served with Xoi (sticky rice) and Banh Chung. Gio is different from Cha since Gio is boiled and Cha is deep-fried. Vietnamese people make Gio from lean meat, added fish sauce and covered by leaves then boiled for hours.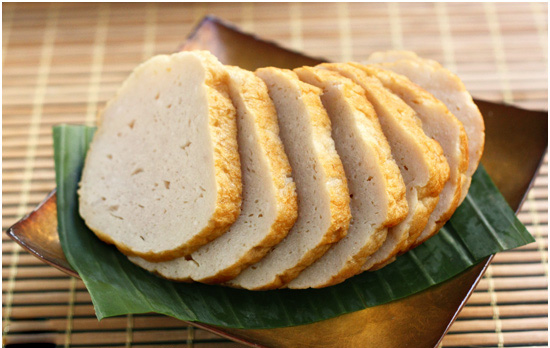 Cha is also made of lean pork and ingredients, but Cha is not wrapped by leaves and boiled but deep-fried in oil.
STICKY RICE – XOI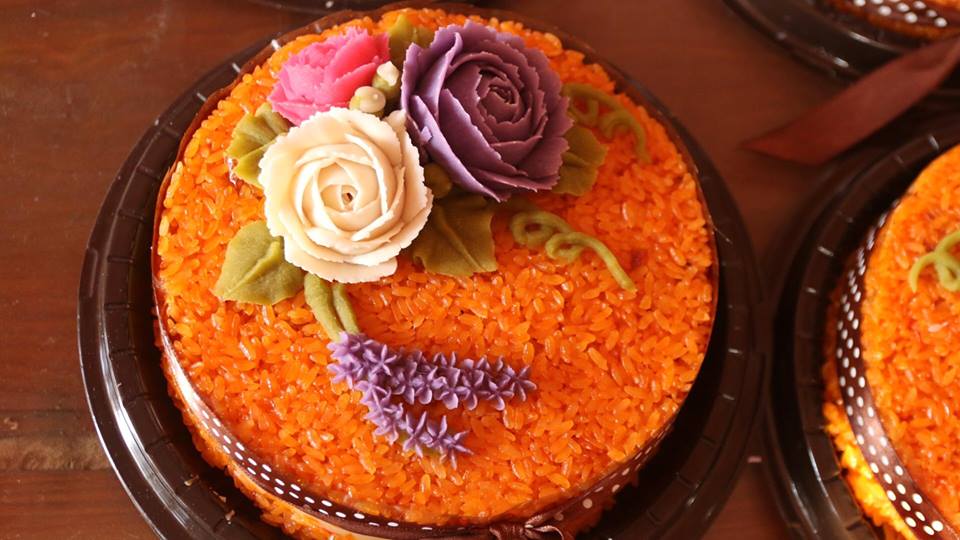 Xoi (Sticky rice) is also a very important part of Tet holiday in Vietnam, since the meals to worship the ancestors can not missing this dish. Xoi in Tet holidays can be seen in many forms: Xoi Lac (sticky rice with peanuts), Xoi Do Xanh (sticky rice with mung bean); but Xoi Gac (sticky rice with special "gac" fruit) is the most favorite dishes.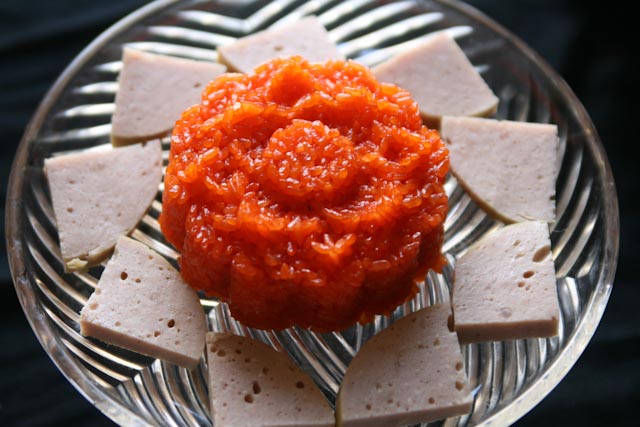 Xoi Gac with Gio
BOILED CHICKEN – THIT GA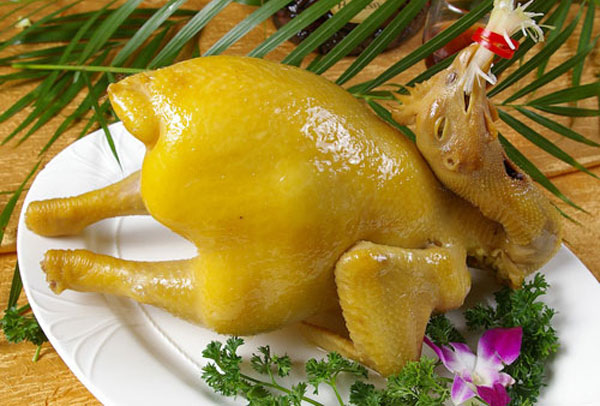 Thit ga (boiled or steamed chicken) plays an important role in Tet holiday cuisine because all the tribute meals to the ancestors must contain a boiled chicken, whole or chopped.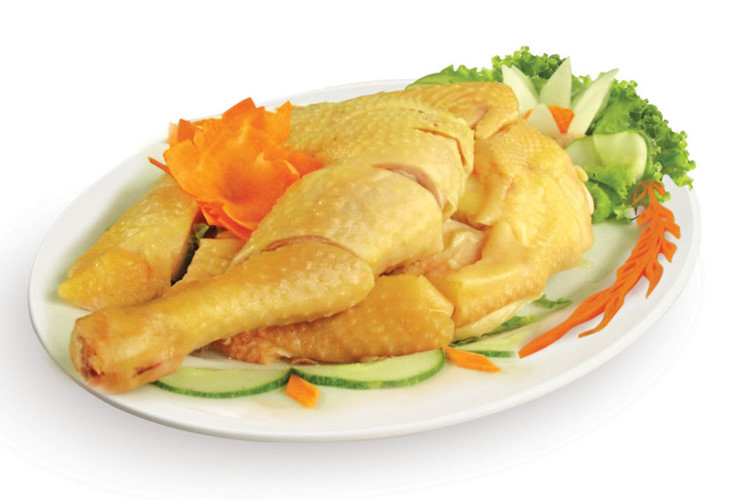 Chicken meat in Tet meals are various in forms: usually chicken are boiled and sliced, but sometimes people can place the whole chicken in a plate, or nowadays some families use roasted or fired chicken to replace the original boiled ones.
MUT – CANDIED FRUITS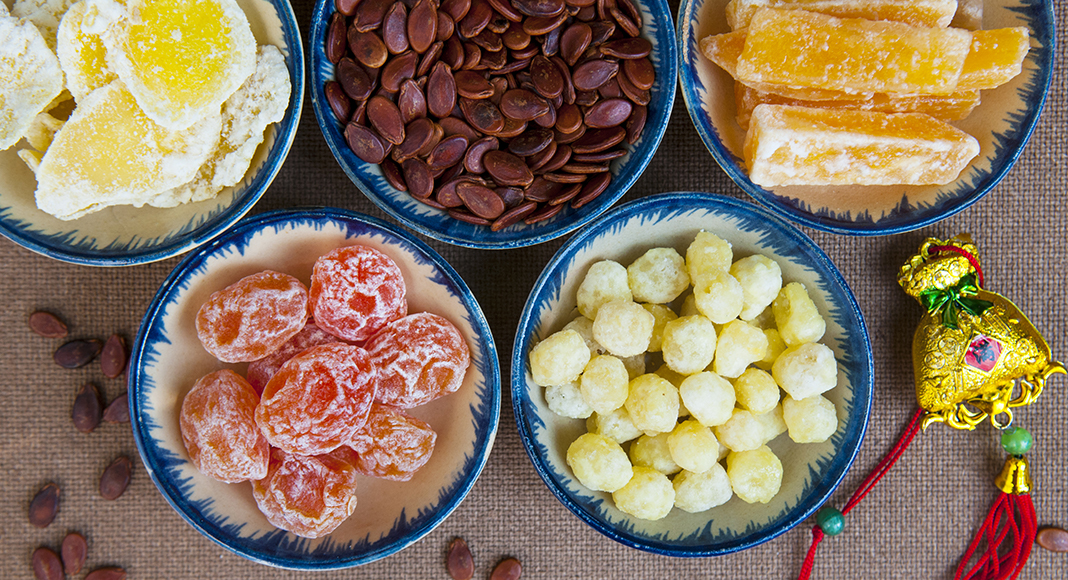 Mut Tet (Tet jam) is not a food to serve in a meal during Tet holiday, but more like a snack to welcome guests in this special period. Mut is always kept in beautiful boxes and placed at the table in the living room, and it is the main food for the owners and guests to taste when they're talking, enjoyed over a cup of tea.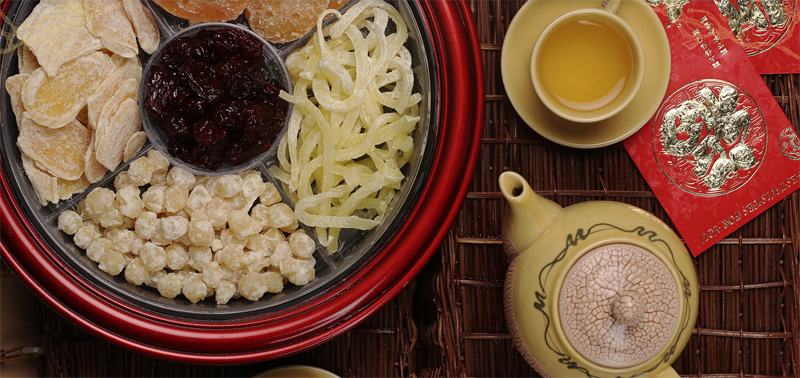 Mut Tet – Candied Fruits
Vietnam warmly welcomes you to enjoy Vietnamese cuisine and to make your trip in smooth water, turn your plan into real by quick hands to obtain Vietnam visa at http://govietnamvisa.com and for Vietnam eTicket at http://vietnamairlines247.com.
For your memorable travel, it is convenient to book tour at http://govietnamtour.net
For your great stay and nice relaxation after a long trip, it is nothing better than booking hotel at http://govietnamhotel.com
(Visited 785 times, 1 visits today)