Ninh Binh was the first ancient capital city of Vietnam. Nowdays, it attracts a huge number of domestic and foreign tourists.
Breathtaking boat rides and lush countryside are just half of the appeal: the area is also rich in cultural treasures and is listed as a UNESCO Heritage Site. It's the perfect place to get to know the real authentic Vietnam.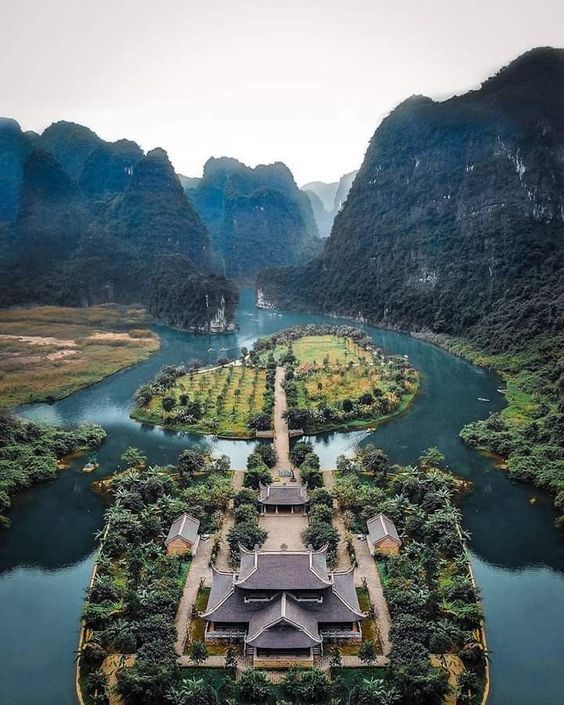 Explore the ancient  history in Hoa Lu
Hoa Lu was the seat of Vietnam's first feudal dynasty and saw an assassination plot, two reigns and a transfer to Hanoi 42 years later. Today Hoa Lu is surrounded by limestone karsts and natural moats.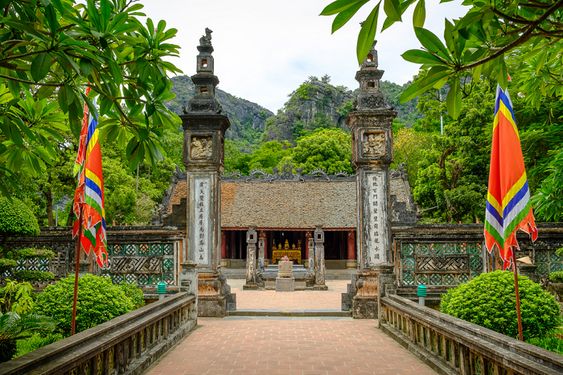 The building still standing included the royal temples of Dinh Tien Hoang, housing a statue of Emperor Dinh Bo Linh and his sons as well as the  royal temple of the early Le Dynasty. When you come here, you will be historical stories.
Trang An
Trang An Scenic Landscape Complex is recognized by UNESCO as the world's natural and cultural heritage. Trang An has become the most fairyland land in the world in association with forests, streams, rivers, and marsh. It is harmonious beauty of this land that arises tourists' interest to come here.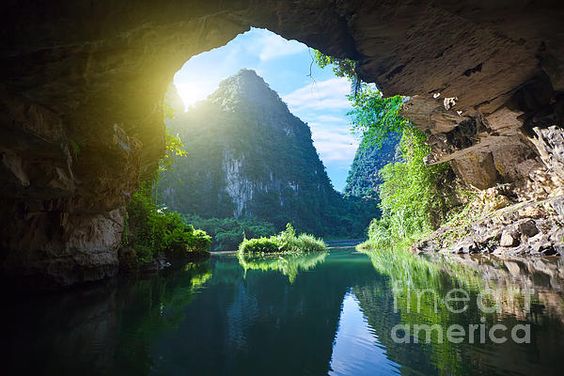 Clamber aboard a rowboat and settle in for s stunning ride, With impressive, jungle-covered karsts towering above, listen in as your guide shares stories about the people that lived in these mountains in prehistoric times, as well as those who still farm the area.
Bai Dinh pagoda
Bai Dinh is a huge religious belong to Trang An Ecotourism Complex. It's also the largest pagoda in South East Asia, within the 539 – hectare premises, 5000 Buddha statues, 36 to bronze bell and dozens of Buddhist temples, each more than the other.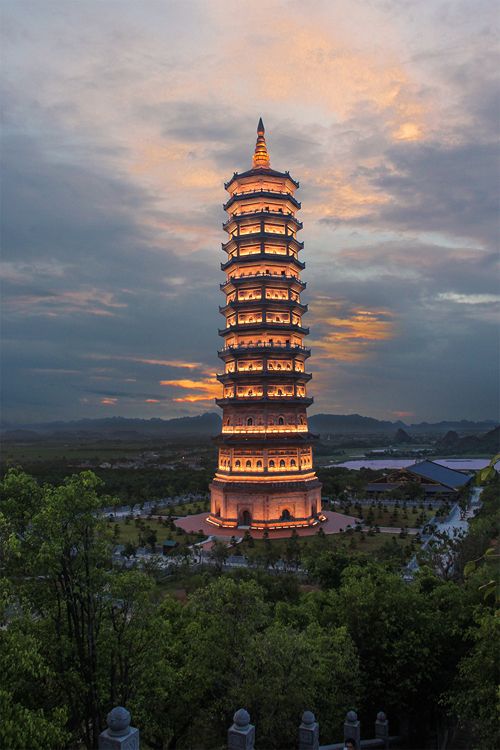 The Bai Dinh pagoda has become a sparkling pearl for thousands of years of Vietnam. Not only does it own unique and original architecture but also it has traces of the most respected Kings such as: Thanh Nguyen, Cao Son.
Bich Dong pagoda
Bich Dong Pagoda itself is a set of 3 temples enclosed in an mountain. To explore the highest one you need to pass through a series of caves then you need to hike up the stairs along the mountainside to reach the top tier of the pagoda.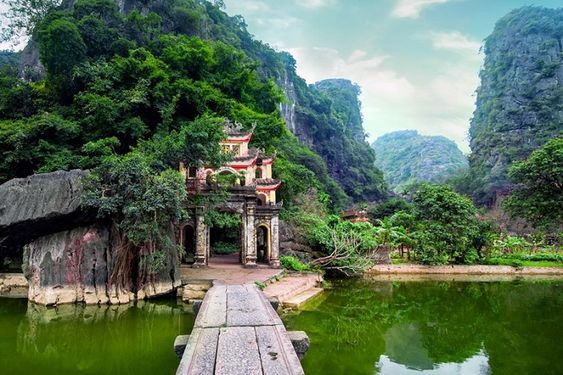 Mua Cave
There's one more stop on your Ninh Binh itinerary: Hang Múa Peak. It's almost 500 steps up, but the steep hike is worth the effort. From the top, you can see the view of the countryside an paddy fields are truly amazing, the best place to catch your breath and find your inner zen again. Totally worth the effort.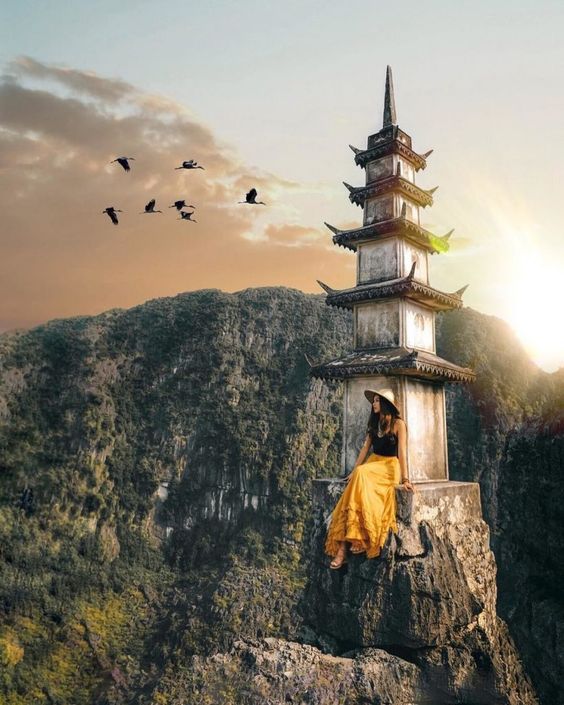 Van Long Nature Reserve
Van Long Nature Reservie belong to Gia Vien Distric. This place was formed from damming a dyke for preventing flood and is known as a waterlogged nature reserve of the north of Vietnam.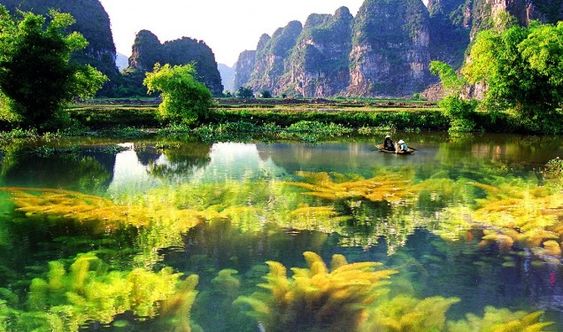 When taking a boat on the surface of the lake, you can also see breathtaking views around the lake; this is the reason why it is also called "The Bay without waves".
Thung Nham Bird Park
Thung Nham is deeply enclosed in the mountains with the great natural beauty with the underwater caves and rives. The Hang But is one of largest, with the stalactites and stalagmites inside sitting beside an underground river, going inside is quite an adventure.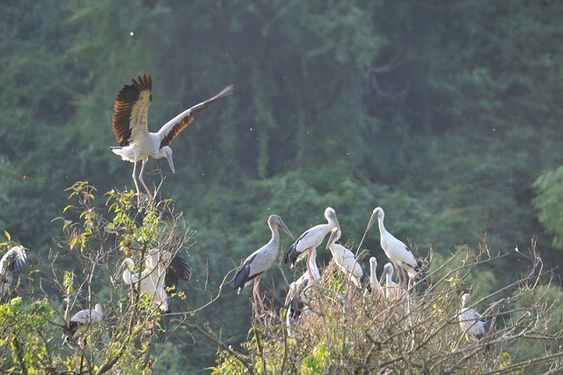 Specially, there are more then 40 species of birds can be found in Thung Nham – the Bird park. You can take a boat to watch the birds at dusk, the peak time for foraging birds. Listen the noise from the birds while the sun is setting in the background, so amazing.
Cuc Phuong National Park
Cuc Phuong National Park, located in Nho Quan District, Ninh Binh province, is a famous ecotourism destination. Being the center of renowned rare animals like: bears, wild boars, leopards,etc..and plants like green trees, all of this creats a diverse ecosystem Cuc Phuong national park is also the homeland of hundreds of kinds of birds and butterflies.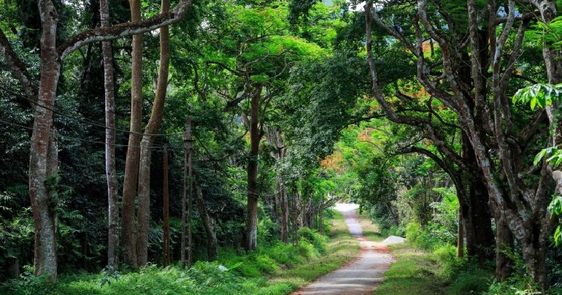 Vietnam warmly welcomes you to enjoy Vietnamese cuisine and to make your trip in smooth water, turn your plan into real by quick hands to obtain Vietnam visa at http://govietnamvisa.com and for Vietnam eTicket at http://vietnamairlines247.com.
(Visited 32 times, 1 visits today)