No one can clearly imagine this kind of wine if only overhear the name. The name is too unfamiliar to be appealing. Coconut wine is surely related to coconut but how indigenous people can produce such exquisite wine. Nothing is a secret to those who make it. All is simply the harmony of natural materials, undergo a certain distillation and create unique taste.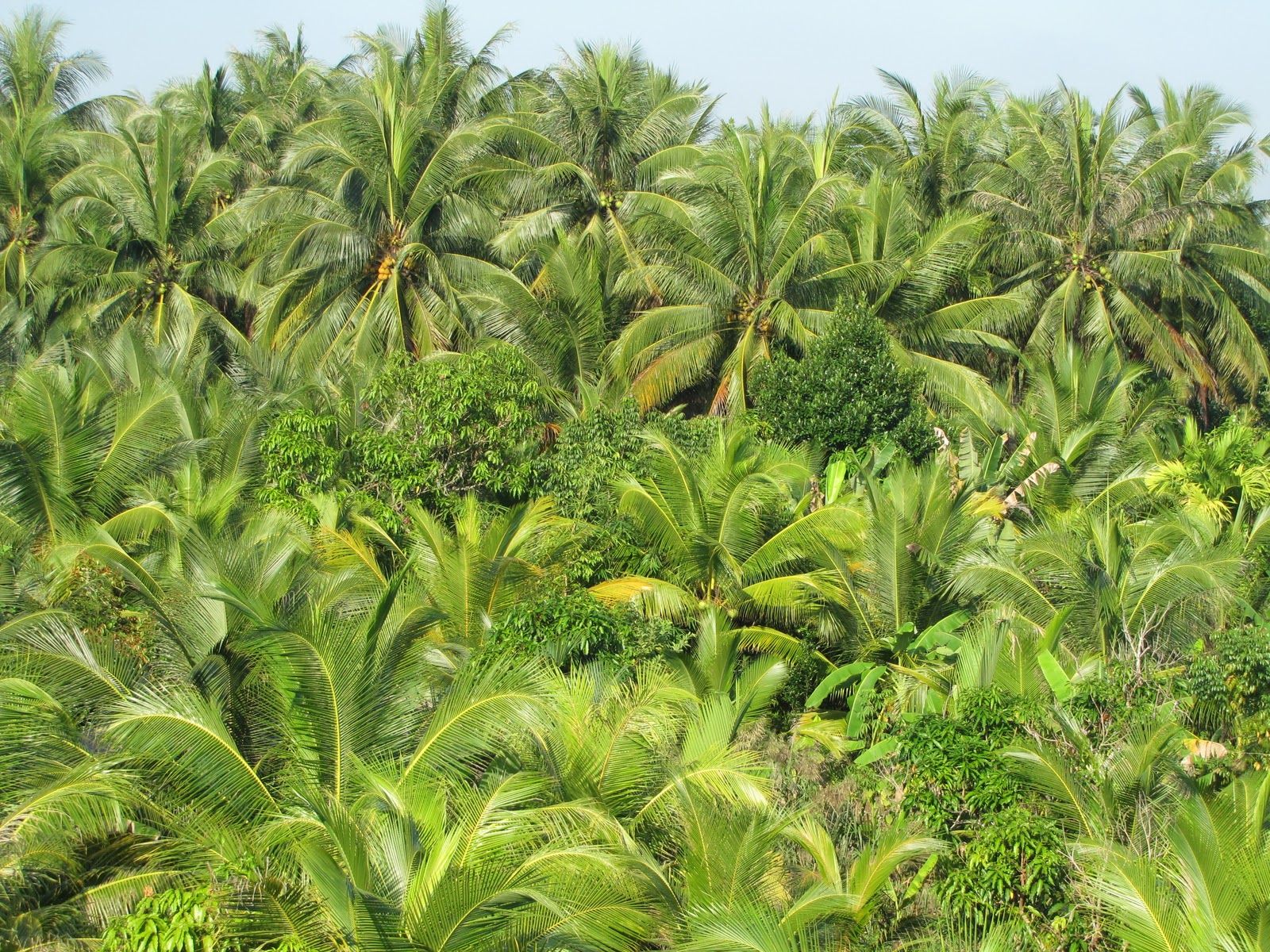 Ben Tre with vast green coconut trees
Speaking to the "drunken interest", Vietnamese cuisine owns many exciting things. From famous kinds of wine of forest region like Can wine (wine drunk out of a jar through pipes), apple wine, Na Hang corn wine to popular wine of delta regions, all makes a lot of people drunken. However, there is kind of wine that is hard to make people drunken, if they are drunken just because they are missing: miss a land of coconut trees, miss friendly people and miss an unforgettable specialty here.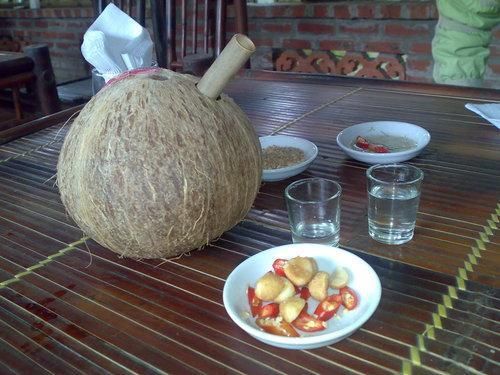 Coconut wine has a unique taste that is hard to forget
Coconut trees have long associated with Dong Khoi people for many generations but they have just been known as a specialty since few recent years. The story also begins with men who spent their whole life for their homeland coconut trees. They are bosses of Ben Tre coconut wine brand. They spent much time to take full advantage of coconut fruits, made creativities and finally produced a rare delicious dish. The specialty in the land of coconut always has strange attraction: simple, sweet, naive and gentle as people who are associated with this land around years. Every time mentioning to Ben Tre, people usually refer to coconut wine as a proof that the nature has bestowed for this land.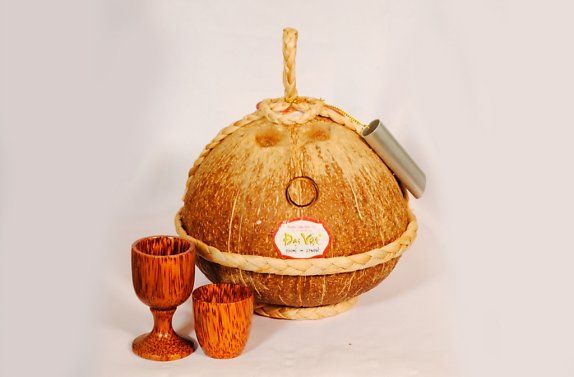 Coconut wine has gradually become a commercial product
Coconut wine has gradually become a commercial product. "Wine bottles" are entirely "casted" entirely fresh coconut fruits and covered with small mesh bags, and go over every part of the country to promote the Ben Tre coconut wine brand. Coconut wine also contributes to the list of famous wine in three regions with its strange flavor. Drinking coconut wine is not to be drunken but to be captivated because of something subtle but full of taste.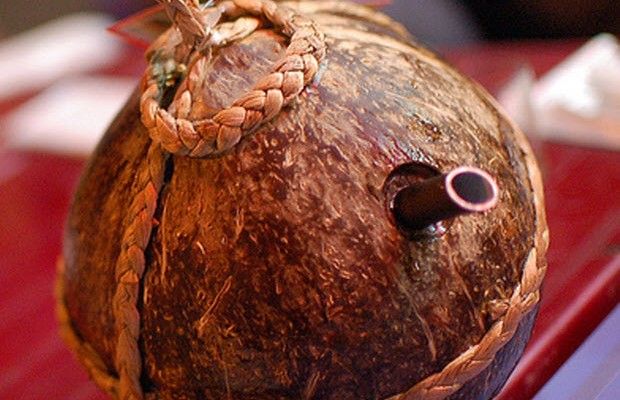 Drunken or captivated?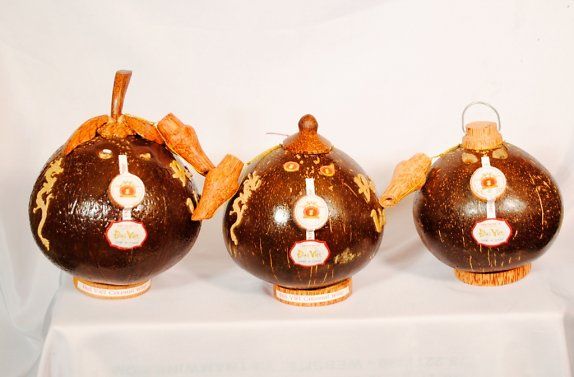 Coconut wine is a harmony of tasty materials
Vietnam warmly welcomes you to enjoy Vietnamese cuisine and to make your trip in smooth water, turn your plan into real by quick hands to obtain Vietnam visa at http://govietnamvisa.com and for Vietnam eTicket at http://vietnamairlines247.com.
For your memorable travel, it is convenient to book tour at http://govietnamtour.net
For your great stay and nice relaxation after a long trip, it is nothing better than booking hotel at http://govietnamhotel.com
(Visited 904 times, 1 visits today)