On the New School Year, short and cheap tours are nice suggestions for students. Today, http://govietnamtour.net recommends some tourist attractions for you:
Bai Dinh pagoda, Ninh Binh province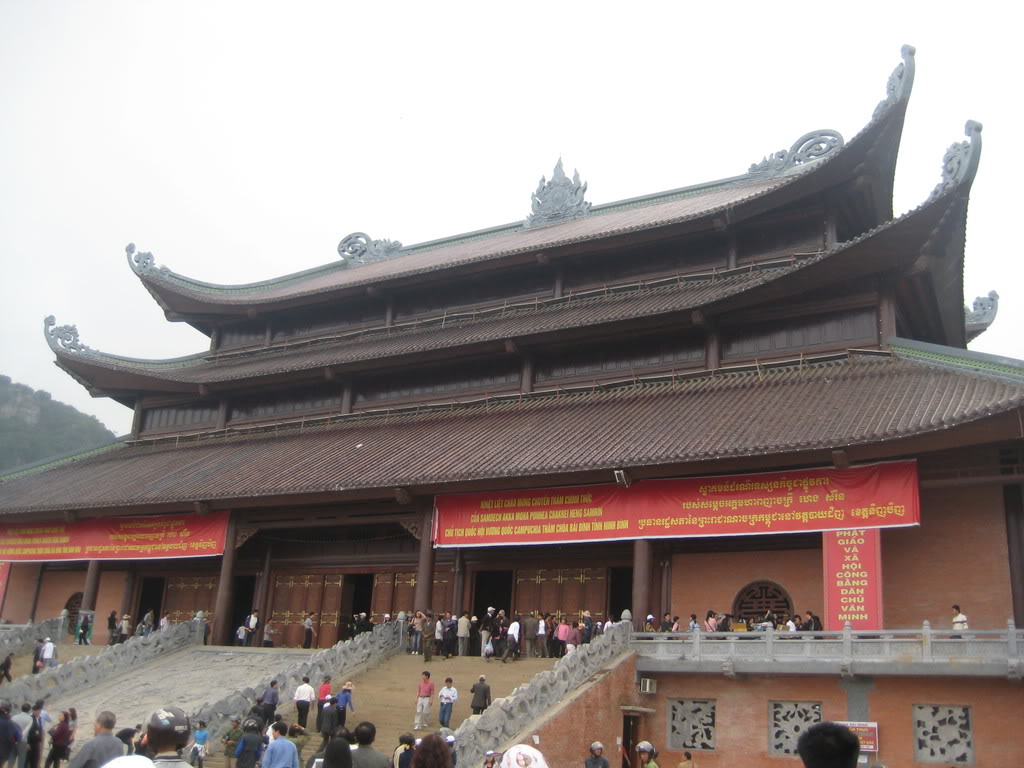 Bai Dinh Pagoda is a large temple complex with many Asian and Vietnam records 
Bai Dinh Pagoda is a large temple complex with many Asian and Vietnam records such as the pagoda with largest area in Vietnam, temples, the biggest gilded bronze Buddha statue in Asia, the longest Arhat passage- way in Asia, etc. Moreover, you should visit ancient Bai Dinh Pagoda (4 km from new pagoda), Light cave, Dark cave or Jade well.
Thung Nai in Hoa Binh Province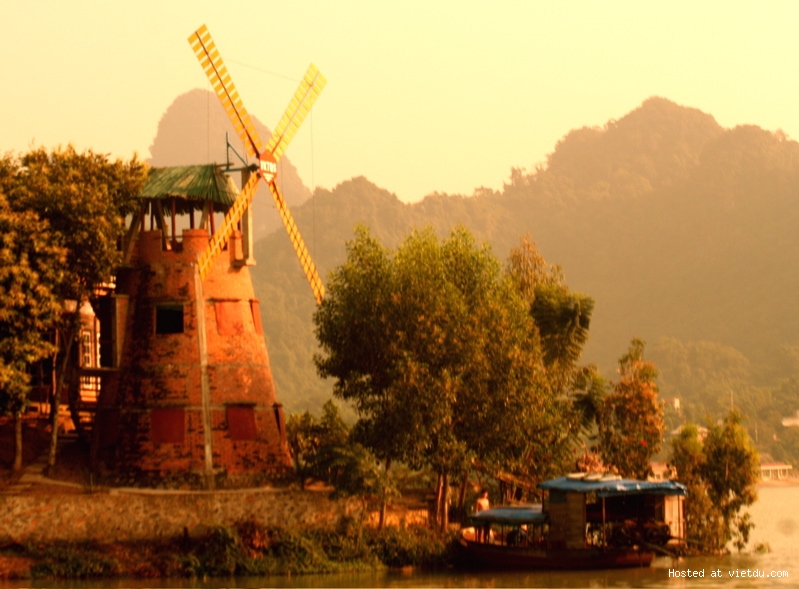 Beautiful sunset on Thung Nai
Thung Nai is well-known for Ba Chua Thac Bo temple, Thac Bo cave, Bo cave, Mu village, and unknown islets. This is hometown of many ethnic groups but mostly Muong ethnic people. Let's go with your friends and enjoy interesting landscape here .
Ba Vi National Park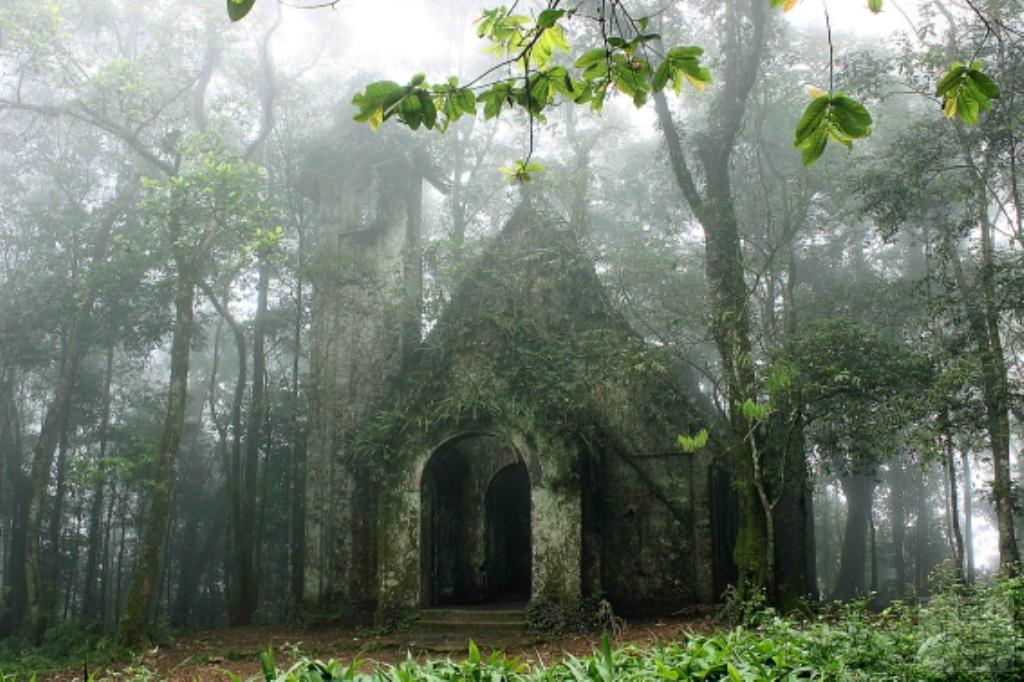 Ba Vi national part in early morning
Ba Vi National Park is not only known as the lung of Hanoi capital, but also is home of hundreds of wildlife species, many rare and precious species listed in the Red Book of Vietnam. According to statistics of scientists, currently Ba Vi National Park has 812 species of vascular plants, belonging to 427 genera and 136 class. It also has 15 rare species like blue cypress, bamboo, ferns, etc. Ba Vi National Park has 45 mammal species, 115 bird species, 27 amphibians, 61 reptiles, 86 insects; including 23 rare and precious species in the Red Book, such as large loris, Asiatic black bear, pangolin, white pheasants, monkeys, leopards, bears, flying squirrels, etc.
Visiting Ba Vi National Park, visitors can explore both small deep caves hidden in the mountains, or stop at an altitude of 800m to see an orchid garden and find marks of a fight against the French colonialists such as ancient church, orphanage, motels of senior French officials, political prisons; especially in the historic site at 600m mark the fight of Ba Vi regiment on December 31, 1951.
Dai Lai Lake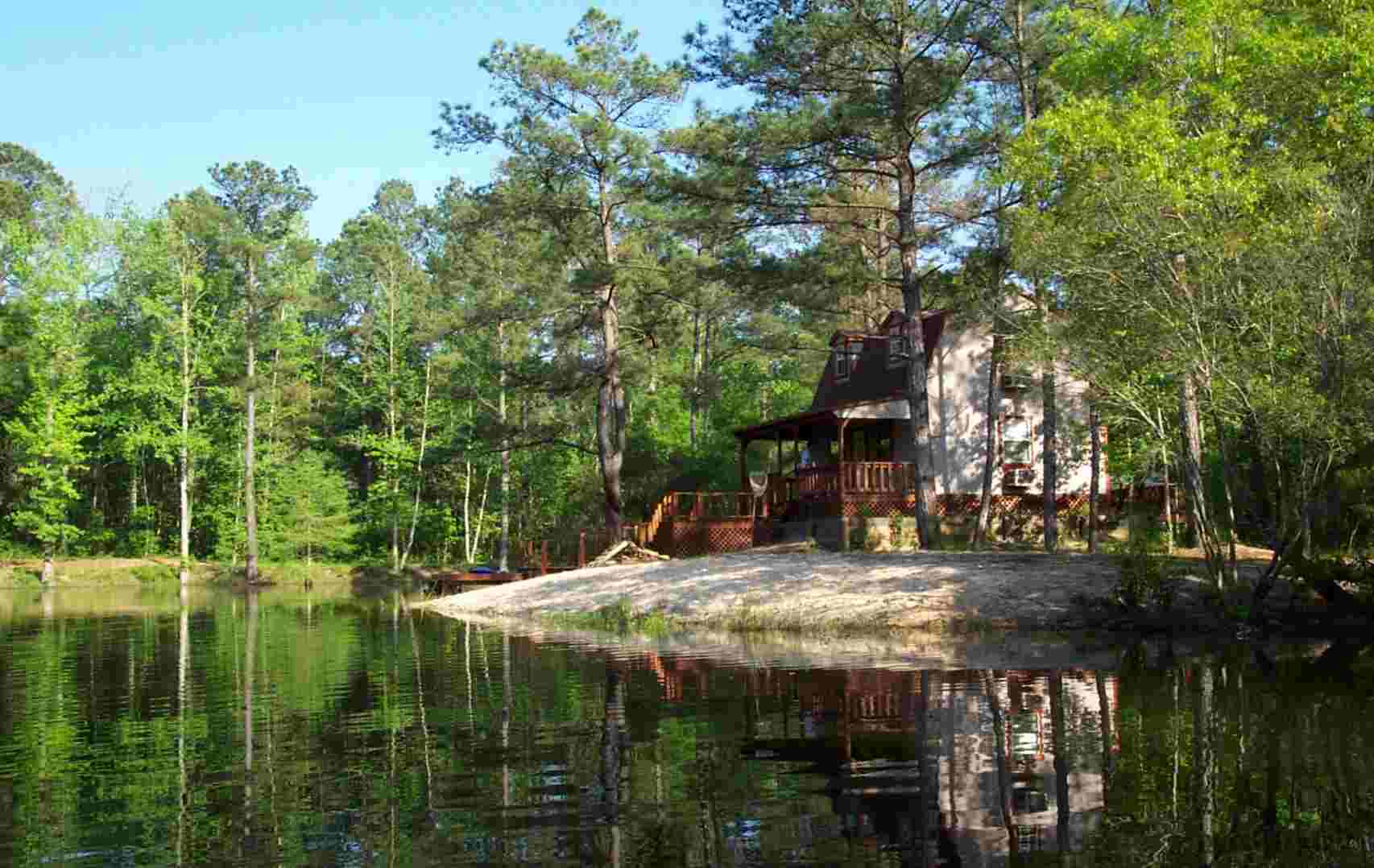 A corner of Dai Lai lake
Just about one hour driving from Hanoi city, Dai Lai lake tourism area in Vinh Phuc province brings fresh green space where tourists can leave all their worries behind.
To be one with the spacious green space, few ones know that the Dai Lai Lake in the past was a barren valley, one side is Lizard mountain ranges, and one side is a bare hill stretching to Tam Dao range. In rainy season, water from streams flows down as waterfalls, it receded very quickly, swept fertile silt, making fields eroded and soil infertile. And to have water for irrigation in the region, Dai Lai lake was in 1959, but it was not until 1984, when bare hills are covered green, Dai Lai lake has been exploited for tourism.
Vietnam warmly welcomes you to enjoy Vietnamese cuisine and to make your trip in smooth water, turn your plan into real by quick hands to obtain Vietnam visa at http://govietnamvisa.com and for Vietnam eTicket at http://vietnamairlines247.com/.
For your memorable travel, it is convenient to book tour at http://govietnamtour.net
For your great stay and nice relaxation after a long trip, it is nothing better than booking hotel at http://govietnamhotel.com
(Visited 181 times, 1 visits today)