TripsToDiscover – Travel website ( USA) just has evaluated Ninh Binh is one of 14 promising destinations in Aisa. Ninh Binh like picturesque with many attractive tourist destinations such as Trang An, Bai Dinh…
According to the introduction of TripstoDiscover (www.tripstodiscover.com), Ninh Binh is around 100km far away from Hanoi. There are hundreds of monolithic rocks ( limestone mountains) covered in green. Ninh Binh is incredibly picturesque destination with many attractive tourist destinations such as Trang An, Bai Dinh…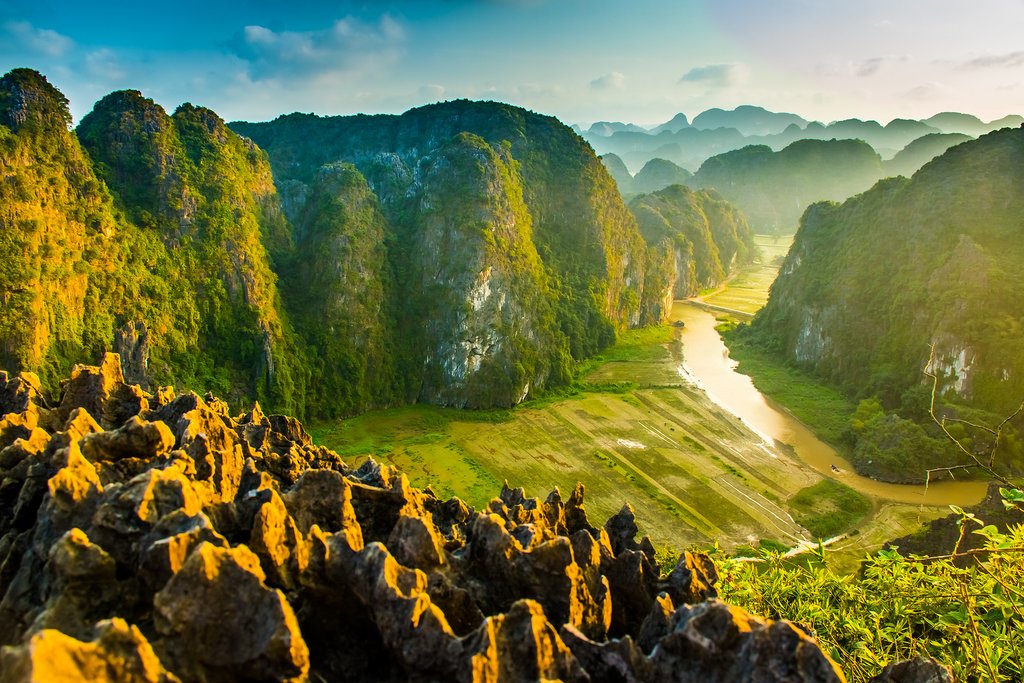 Ninh Binh has Trang An scenic sports ( Trang An lanscapes are recognized by UNESCO as world natural and natural heritage). Coming here, visitors will take a boat to explore caves in the limestone mountains to admire the majestic and pristine scenery in this space.
Especially, there are a lot of pagodas in Ninh Binh, typically Bai Dinh and Bich Dong pagoda. Bich Dong pagoda was built in the heart of a limestone cave and Bai Dinh pagoda serves as the Buddhist Center of Vietnam and is Southeast Asia's largest pagoda.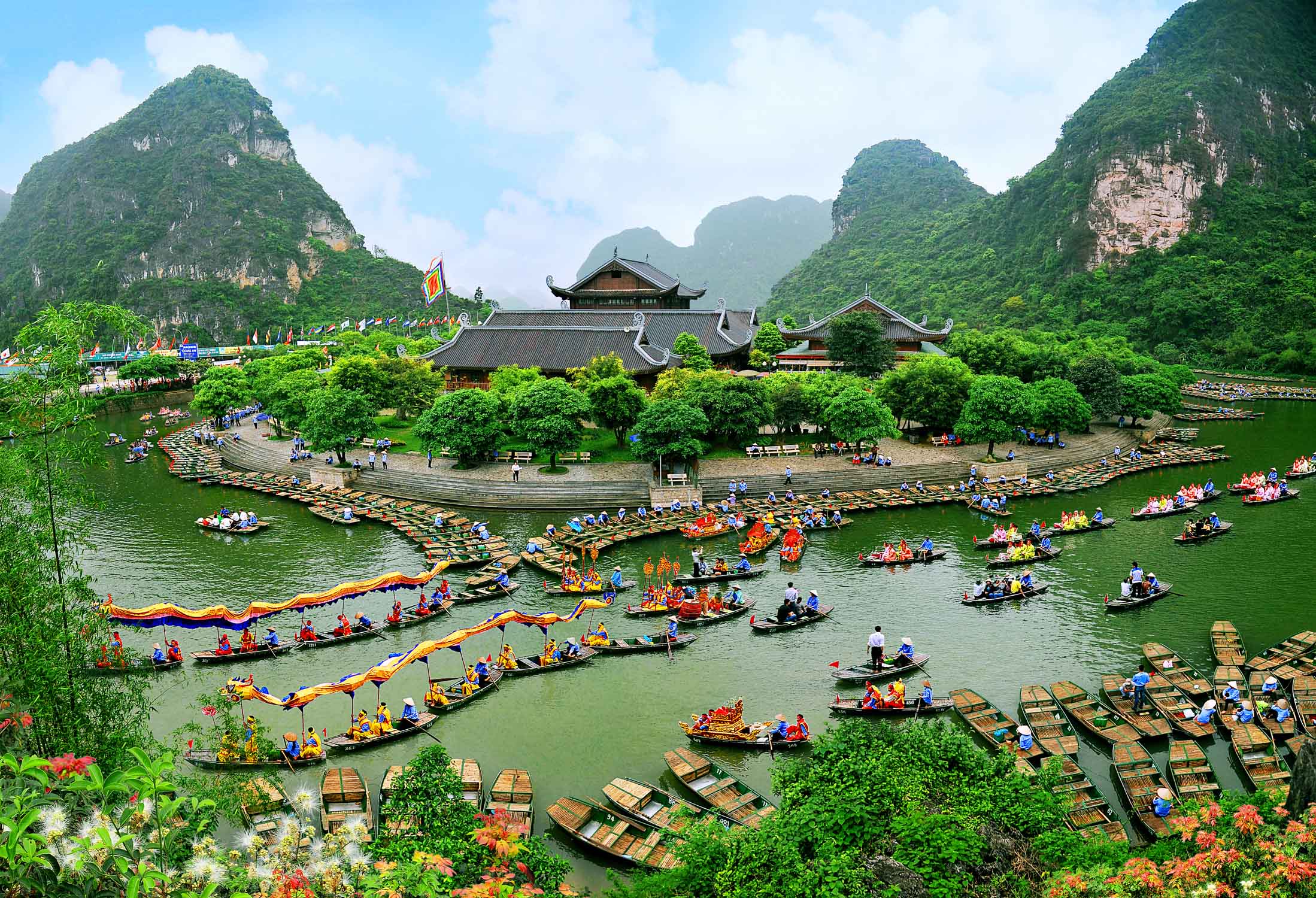 Ninh Binh has been chosen as the setting for some famous Hollywood movies such as Indochine, the quite American, the Chinese botanists daughters, Pan in Neverland, and most recently the blockbuster movie " Kong: Skull Island".
The effects of those movies have helped Ninh Binh become the new destination of international tourists coming to Vietnam. Favorable geographical location, diversified terrain possesses the masterpiece beauty of nature with the aura of history and culture of thousands of years, Ninh Binh really deserves to be among the top The best attraction to explore in Asia.
Earlier, the famous business insider also released a list of 50 most attractive destinations in 2018 including Ninh Binh.
Ninh Binh was introduced by Business Insider to the list with the image of Ngo Dong River as a soft silk ribbon winding around the mountains in Tam Coc. Ninh Binh is named as " Ha Long Bay on the land".
Ninh Binh is also known as miniature Vietnam, possessing a diverse and impressive terrain, including mountains, limestone cliffs, forests, and the sea with diverse flora and fauna and thickness of literature chemical history long.
" Ninh Binh is like a natural painting captivating people – an ideal destination not only majestic beauty but also poetic, peaceful, " Business Insider wrote".
In 2015, Tam Coc – Ninh Binh also had the top 15 " beautiful but little known" landmarks by the Telegraph (UK) voted.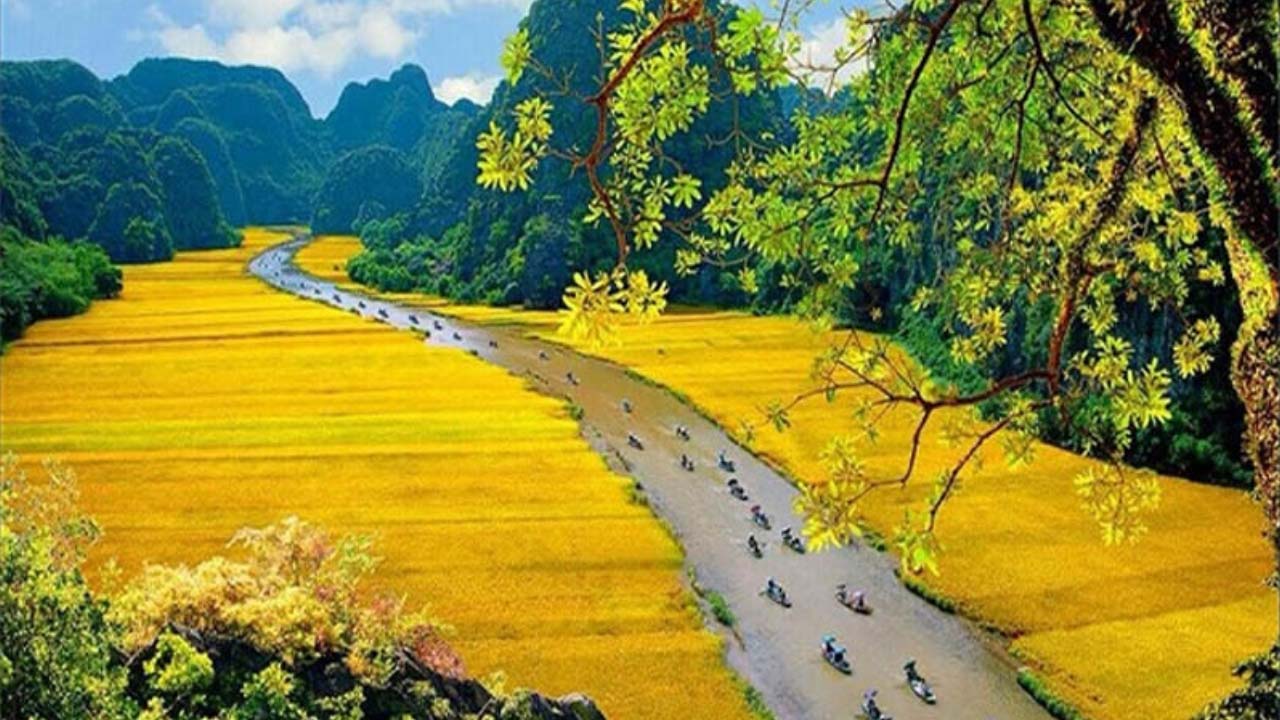 The advantage of Ninh Binh is small area, the distance between the destination is very close, the traffic is quite good, environmental sanitation and security and order are ensured, the people are gentle and friendly.
Trang  An scenic complex was recognized by UNESCO as a Worl Cultural and Natural heritage in 2014. This is the 38th mixed heritage of the world, the first one of East and South Asia and Vietnam.
Source: https://dantri.com.vn/du-lich/ninh-binh-lot-top-14-diem-den-trien-vong-o-chau-a-20200718091545519.htm
Don't hesitate to pack your luggage, come, and discover the amazing land. For more information please visit our family website:
For Vietnam online visa Govietnamvisa.com
For Vietnam local tours: Govietnamtourist.com
For exploring more parts of Vietnam:
http://www.vietnam-online.org/
(Visited 74 times, 1 visits today)