Ang pagoda, Vinh Trang or Clay temple are unique architectural works which tourists should have a chance to visit on an occasion of travelling Mekong Delta region in rainy season.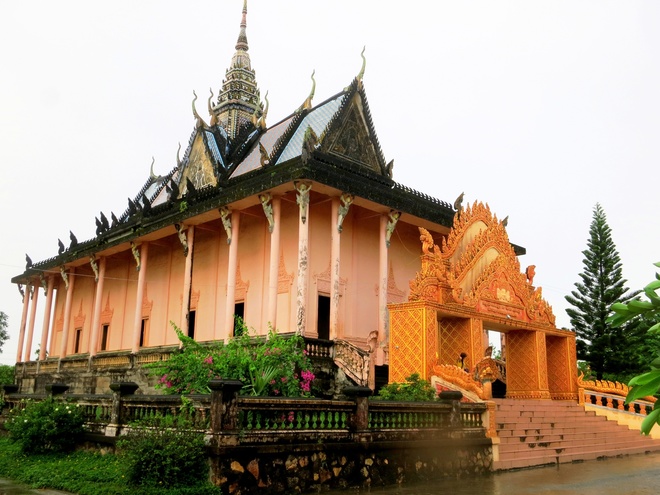 Located 10 km away from Bac Lieu City, Xiem Can is one of the largest and most splendid Khmer temples in the Southern region.
The temple was built by local artisans build with primitive means. Inside the main hall, unique patterns reflect very high aesthetics of Khmer people. At the center position on the roof sala was decorated with image of Angkor Wat which is the source of the Khmer architectural style.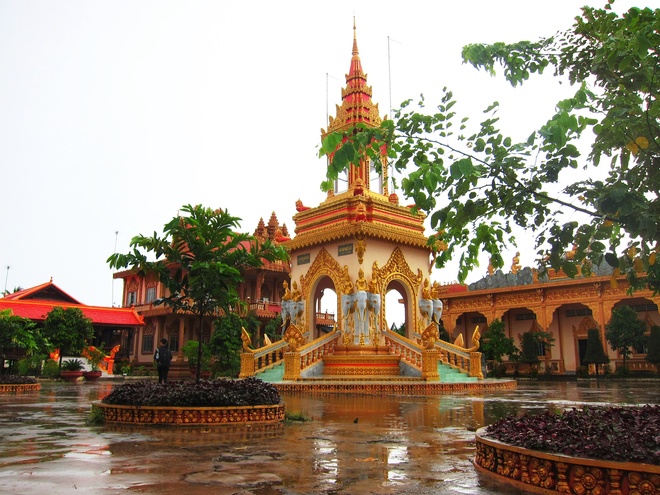 Xiem Can Temple is a renowned spiritual tourist destination in Bac Lieu. At large festivals such as Chol Chnam Thmay (New Year), Sene Dolta (ancestors), Ok Om Bok (worshiping the moon), the temple attracts the most visitors.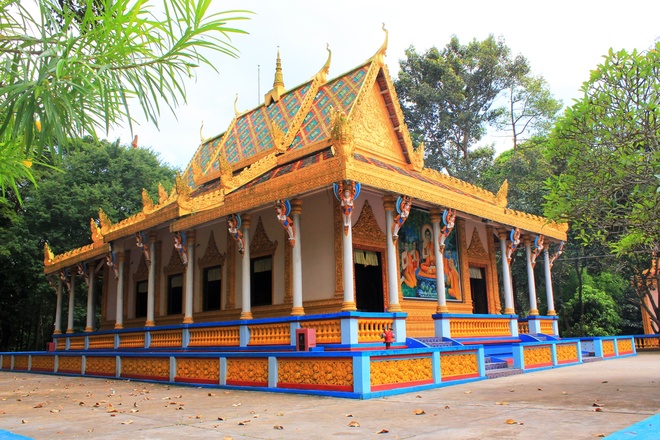 Ma Toc Pagoda or Mahatup, or Bat Pagoda is located near 3 km from Soc Trang city center. This is the ancient temple of the Khmer people, with unique architecture and patterns. The roof consists of two colored tile floors, arranged with many small towers above. The gable roof was exquisitely carved with winding snake Na-ga.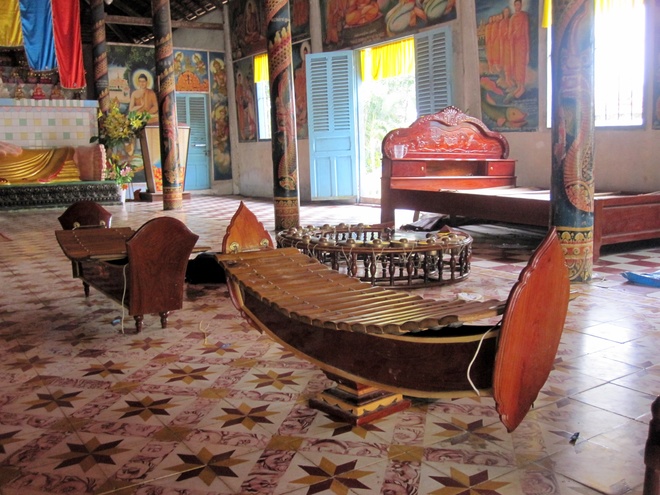 The temple has a set of five sound orchestras which is a feature in the life of the Khmer people and always appears in big festivals.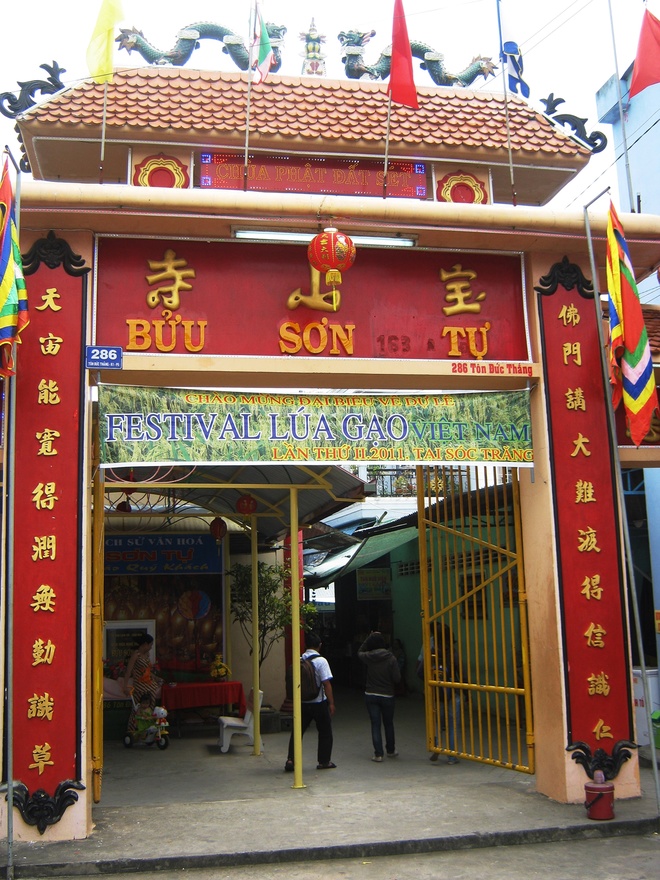 Clay Pagoda is the second-to-none architecture in Vietnam. It is known as Buu Son Tu and is located on Ton Duc Thang Street (Soc Trang). It was built 200 years ago, by a person in the Ngo family to practice at home. It has no monks but is managed by family members.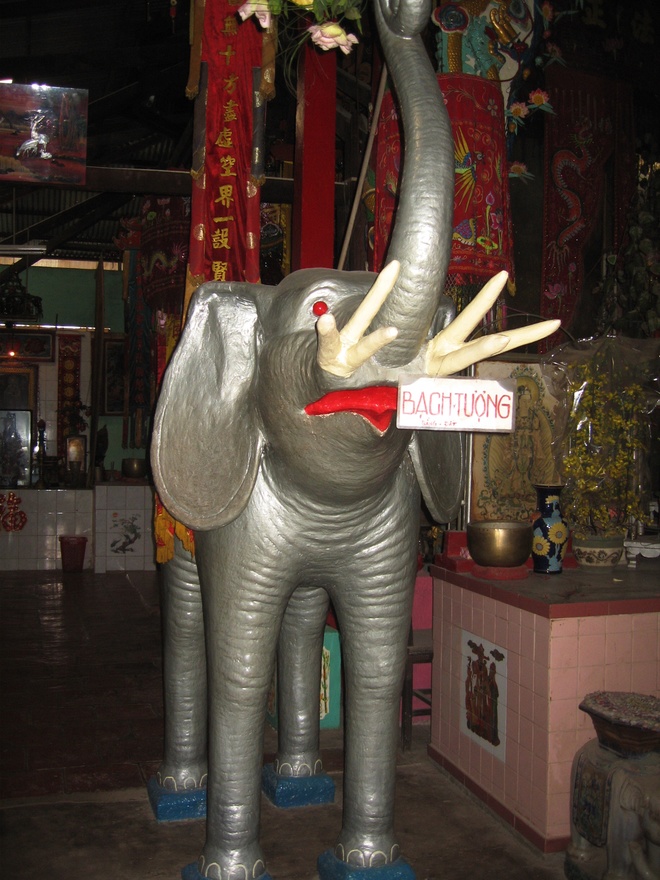 The unique feature of this temple is 1,901 Buddha statues, over 200 animal statues, incense burners which were made of clay. The statues were painted and covered with metallic powder outside; hence they look as very lively as bronze, plaster or cement statues.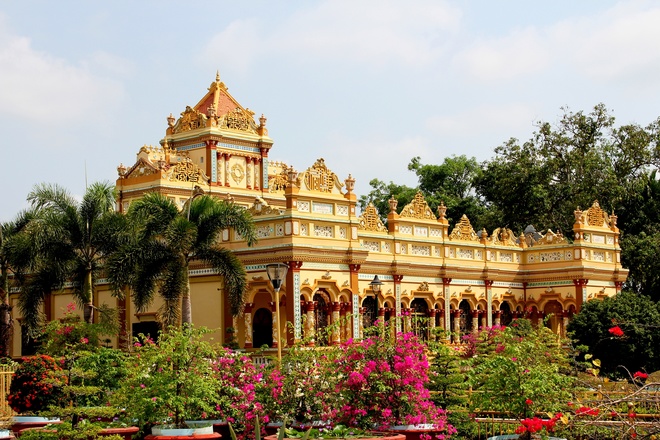 Located to the northeast of My Tho city (Tien Giang), along Provincial Highway 22, Vinh Trang Pagoda is located on a large orchard of near 2 ha.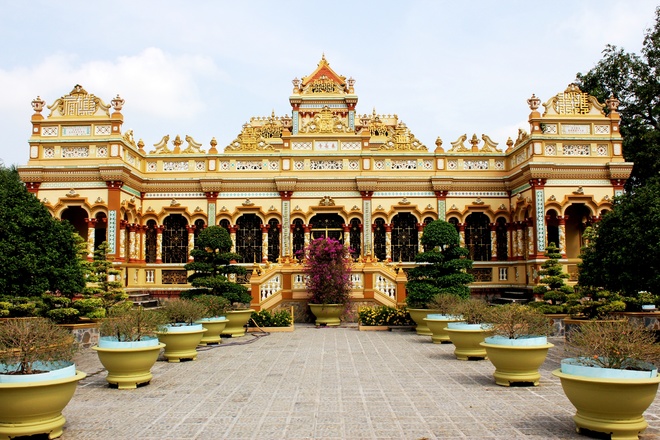 The temple was designed as Asia – Europe style including four rooms.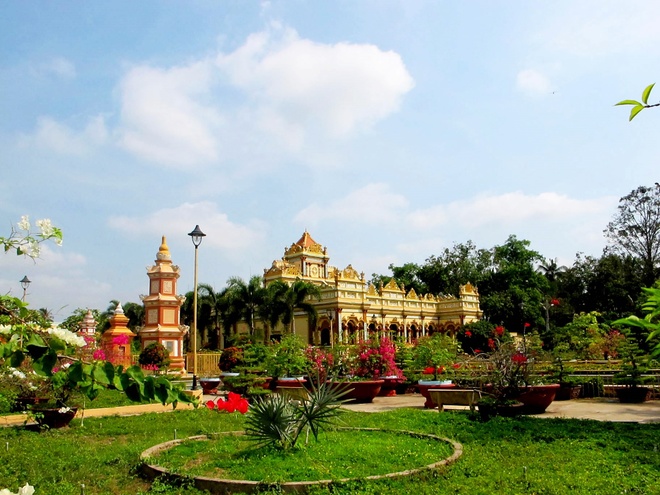 Spacious space with shady trees, next to bonsai and small lakes makes a pleasant for guests after a Buddhist ceremony and sightseeing.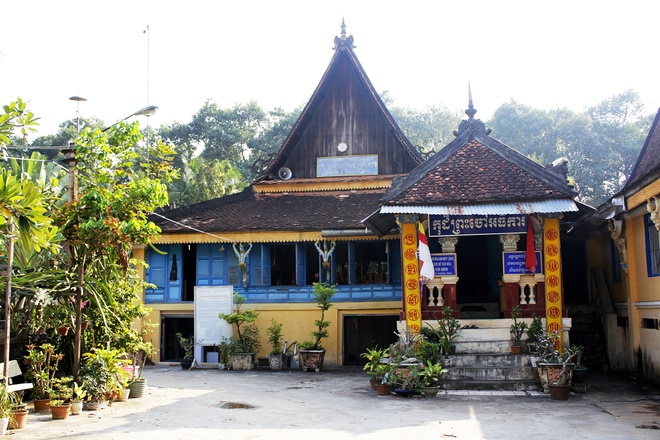 Ang Pagoda (full name as Ang Korajaborey) is the most ancient Khmer temple among more than 140 Khmer pagodas in Tra Vinh. The temple is located in the scenic populations Ba Om Pond, 5 km from Tra Vinh city center to the southwest. For over 10 centuries, Ang pagoda still retains the architecture and ancient artifacts.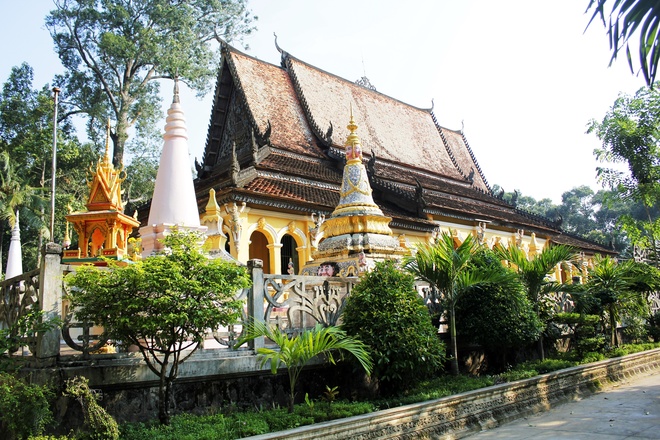 Ang Pagoda was built in harmony with the natural scenery and typical decorative art of Khmer culture. The temple is covered year-round by the woods of hundred years old.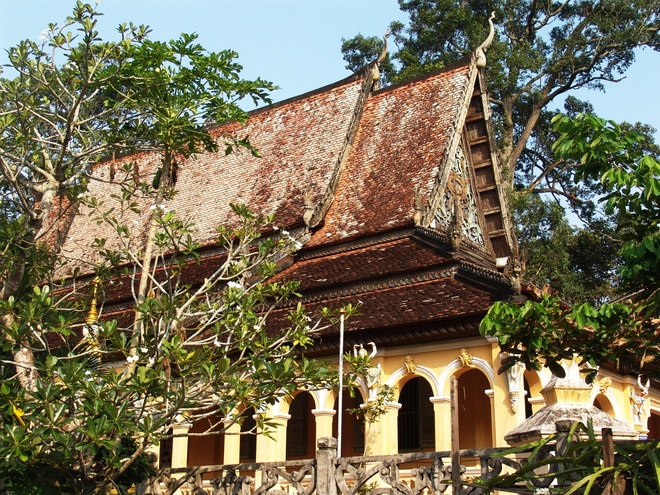 Like other Khmer temples in the South, the Ang temple is a place of worship beliefs associated with cultural life and the spirit of Khmer people in the region. Every year, the temple takes place a lot of traditional festivals such as Ok Om Bok, Chol Chnam Thmay, Dolta ceremony, attracting tens of thousands of tourists to worship.
Vietnam warmly welcomes you to enjoy Vietnamese cuisine and to make your trip in smooth water, turn your plan into real by quick hands to obtain Vietnam visa at http://govietnamvisa.com and for Vietnam eTicket at http://vietnamairlines247.com.
For your memorable travel, it is convenient to book tour at http://govietnamtour.net
(Visited 366 times, 1 visits today)