Discover apps – social network Instagram, you will easily find many beautiful tourist attractions of Vietnam through lens of visitors and backpackers. With more than 230,000 photos of Nha Trang on Instagram, landscapes, alleys, street corners and popular pictures in a coastal land appear with shimmering beauty. Thereby, Govietnamtour will give travelling inspiration of Nha Trang for you from users of Instagram.
Nha Trang is a beautiful coastal city of Vietnam. Located in a central land of Vietnam, Nha Trang in Khanh Hoa is considered a pearl of East sea and valuable blue pearl of Vietnam.
Related: Silk Worm Islet- Must Visit In Nha Trang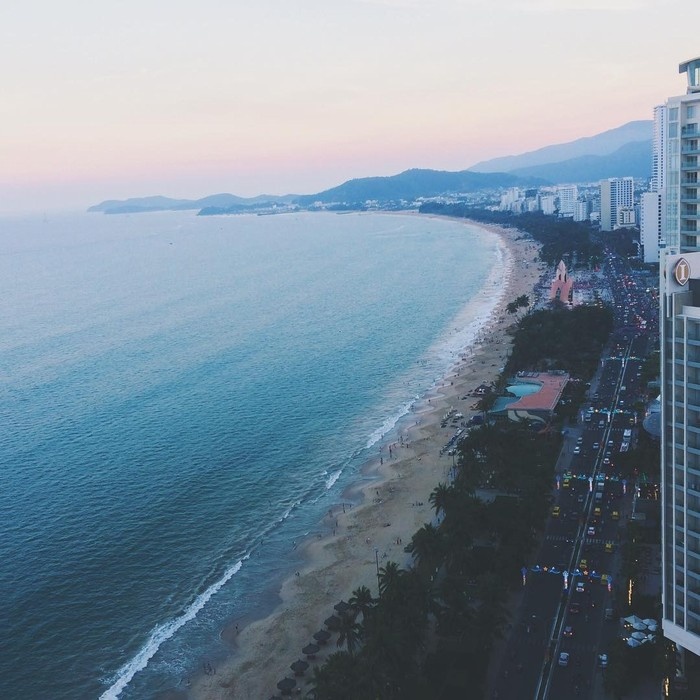 Beautiful and attractive Nha Trang beach city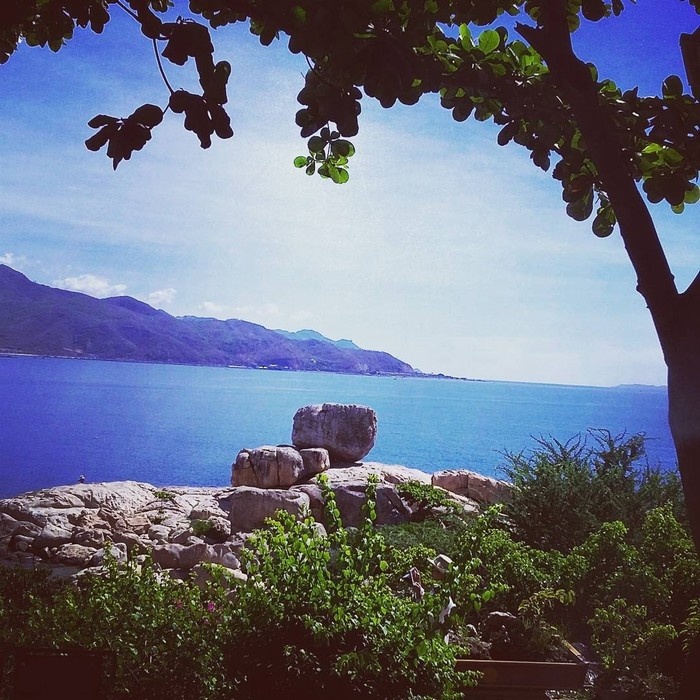 A corner of Nha Trang beach
Nha Trang is described with clear coastal beach, smooth white sand, nice coral reefs, unique stones on sand, green rows of trees, pristine islands, Champa architectural ancient works, and modern buildings.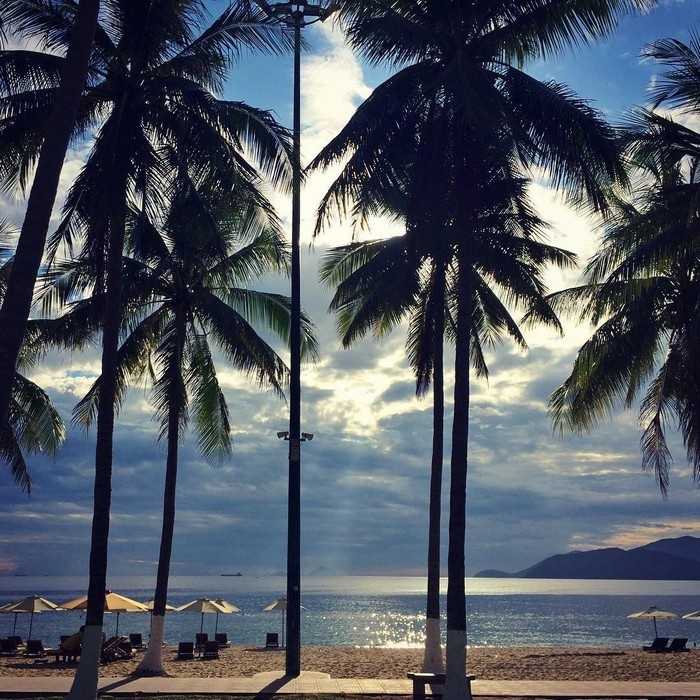 A stunning Nha Trang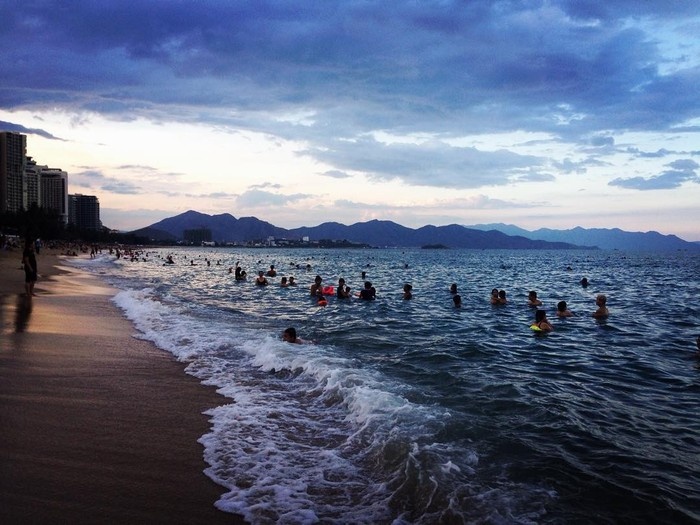 It is wonderful to swim in a crystal beach of Nha Trang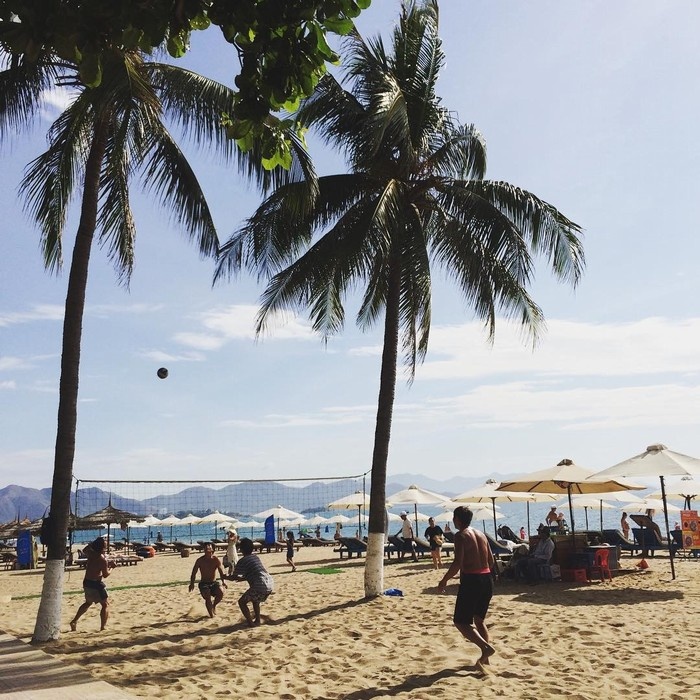 Feel comfortable to play on Nha Trang beach
With clear and blue water, tourists feel comfortable to swim, bathe and play sports in the water at any time in a day. At the same time, tourists can lie on soft sand or build sand castles with your kids.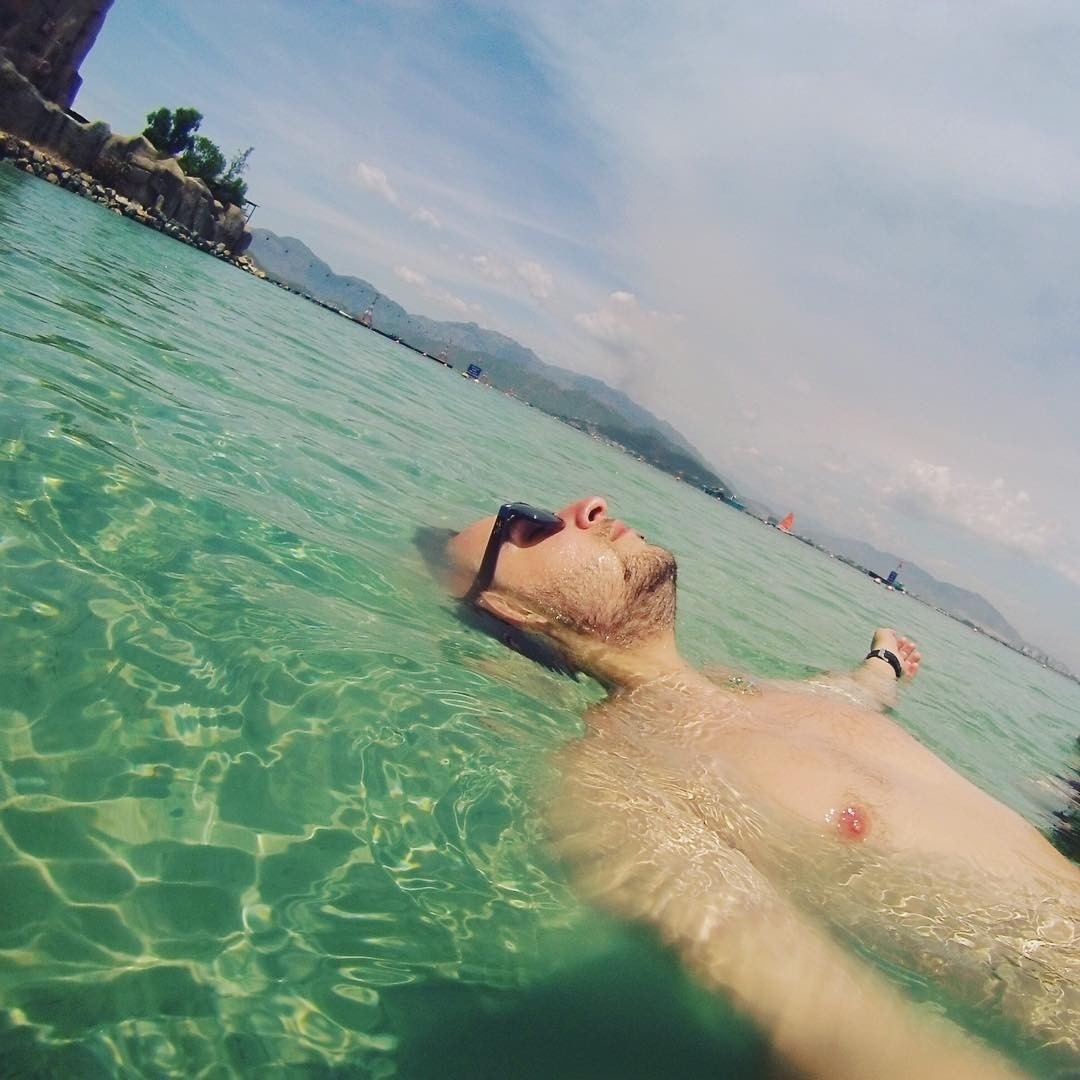 International tourists enjoy wonderful moments among a vast sea.
Along with the dynamic and modern development, Nha Trang always brings tourists interesting experiences on new activities such as windsurfing, kayaking, parachuting, snorkeling for coral reef and sea creatures, etc. You must be very excited and delighted to have an opportunity to participate in such these interesting activities.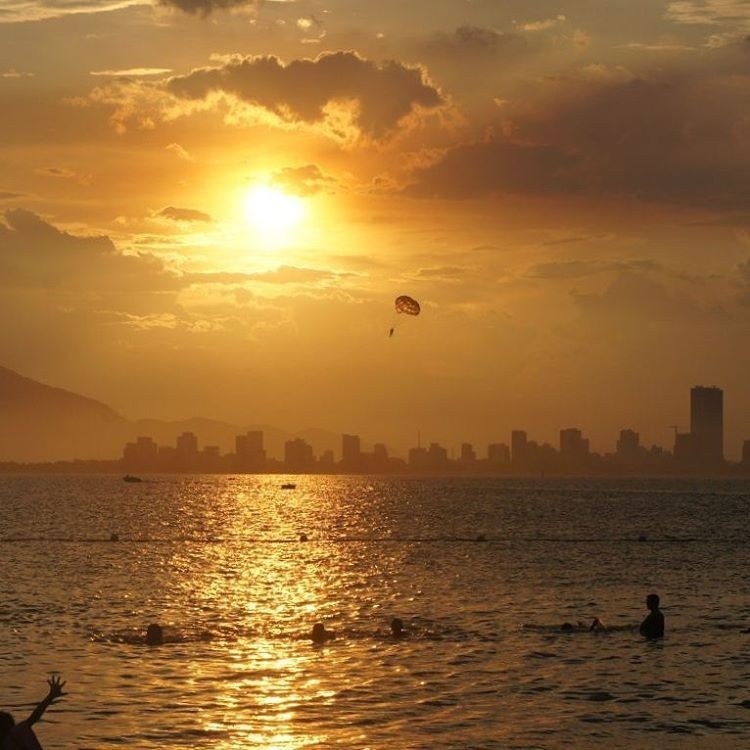 Experience windsurfing and admire the dawn
During a tour of Nha Trang, tourists will have a chance to feel the salty flavor of the beach and precious moments with Vietnamese nature.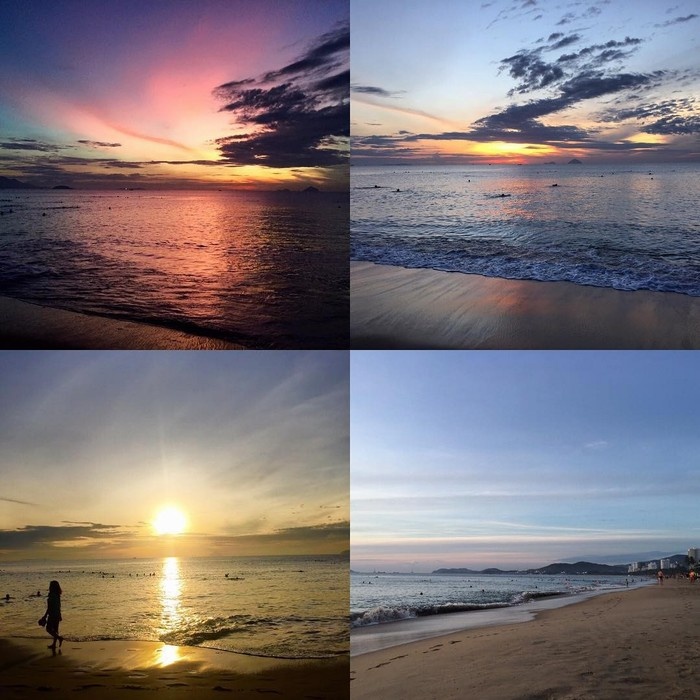 Sea and sky of Nha Trang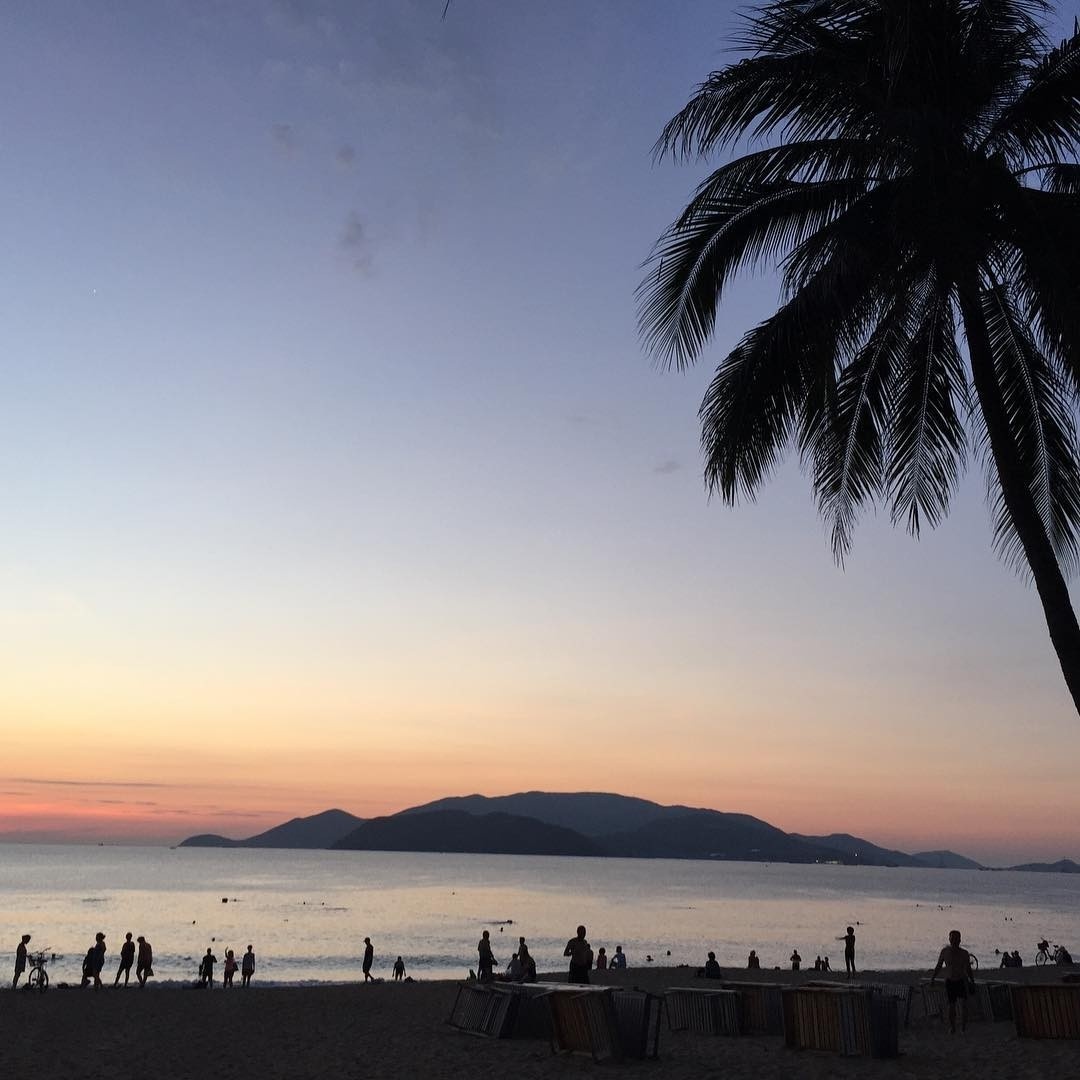 Dawn in Nha Trang beach
In an early morning, you can ride a bike on Tran Phu road, wander along the beach to welcome the dawn or take a stroll around fishing villages to discover rustic life of fishermen. Tourists will see the sun rising as a brilliant fire ball and shining shimmering beams to everywhere. Fresh atmosphere and peaceful space in the early morning will start a nice day in Nha Trang beach town.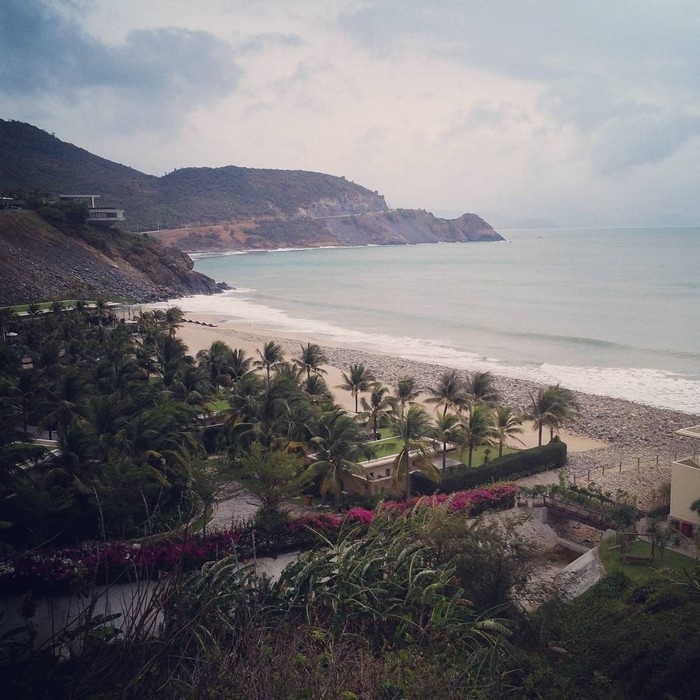 Peaceful of a beach town
At noon, visitors can lie on a swaying hammock to sleep and let your soul as sea winds. At the sunset, when the sky is imbued brilliant coat of weak sunbeams and constantly strong winds, rippling waves, and echoing rumbling sound.
Related: Six Senses Ninh Van Bay Nha Trang Resort Won Award The World's Sexiest Bedroom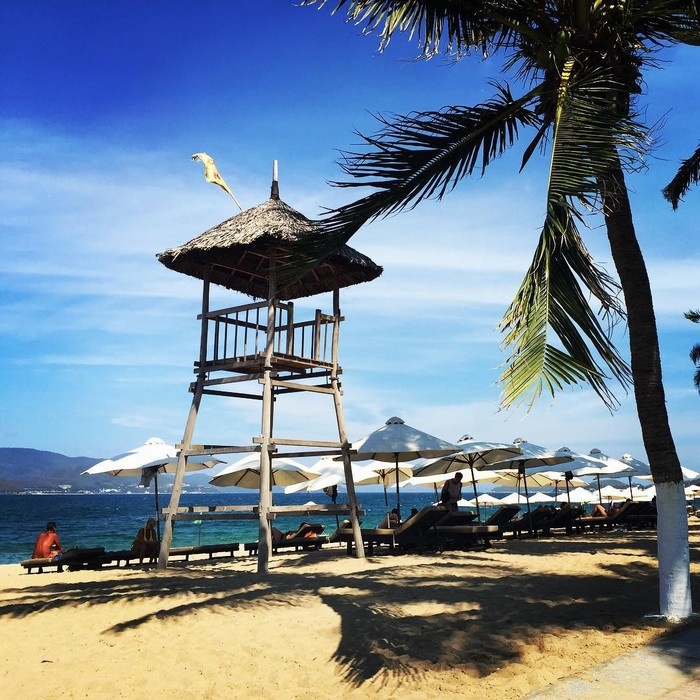 Nha Trang – wonderful paradise resort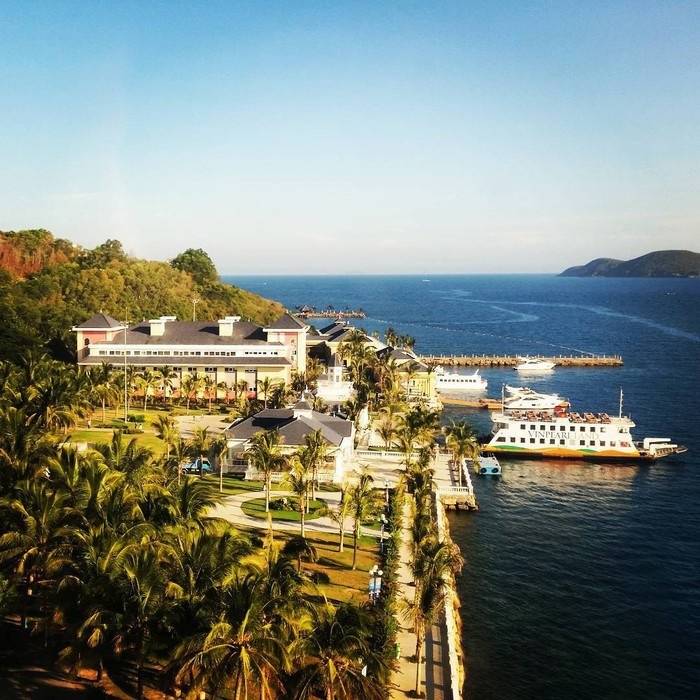 High- class resort systems in Vinpearl Nha Trang
Nha Trang also high- class resort systems, luxurious and comfortable hotels and meet many different needs of travelers. In Nha Trang tour, you can choose seaside resort – between the pristine islands to close, relax and immerse yourself with nature or choose a luxury hotel in the heart of the city to explore Nha Trang beach city.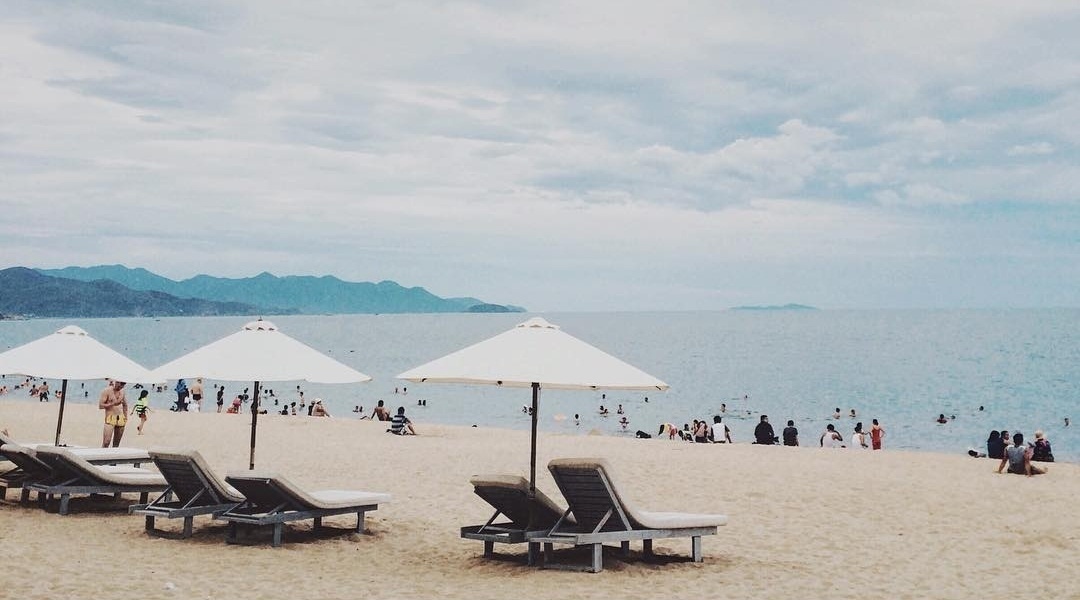 Peace between the sexiest waters land in Central Vietnam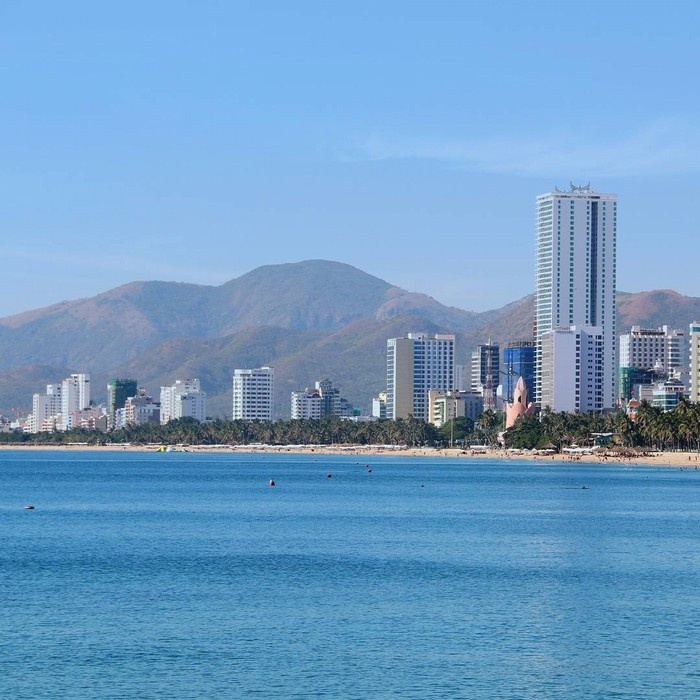 Undulating coastal buildings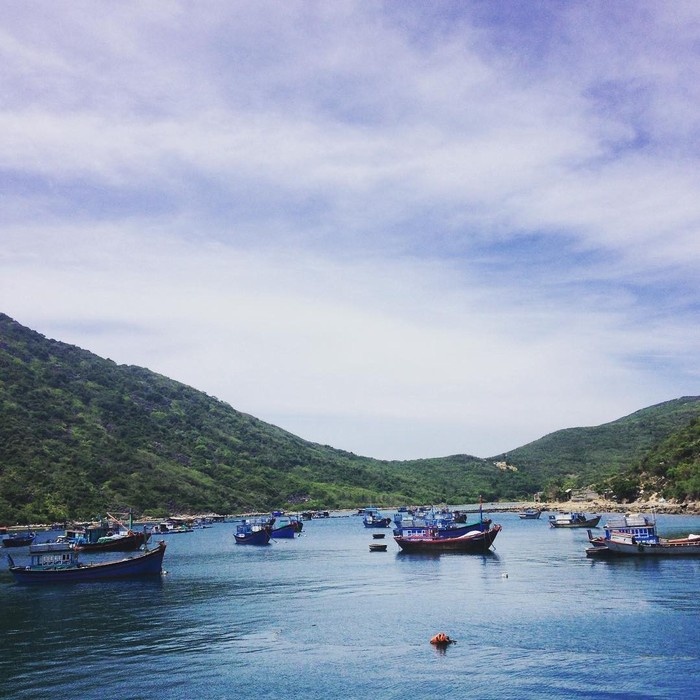 A fishing village on Bich Dam island, Nha Trang
Besides the natural beauty, Nha Trang increasingly changes to become one of the bustling, crowded and modern urban in Vietnam. In Nha Trang, you will always feel unique blend of fresh air, pure natural and dynamic ambience of this first grade urban.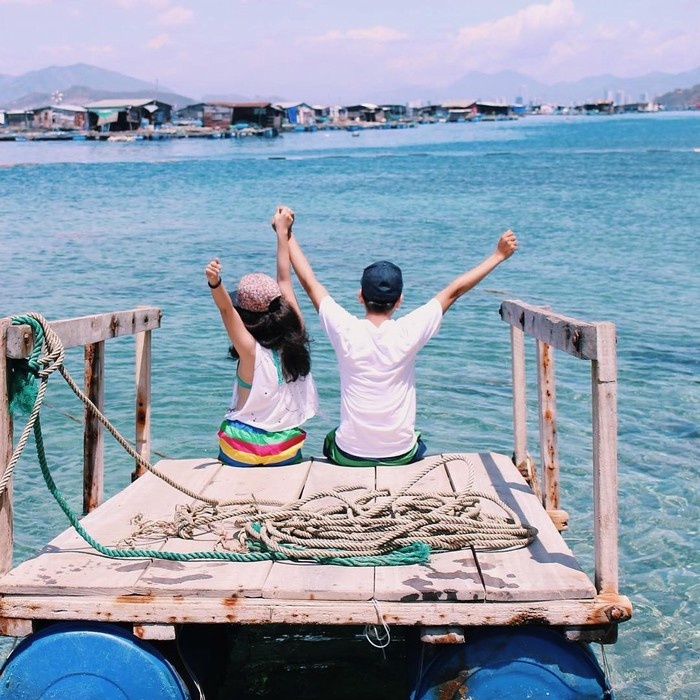 Nha Trang – sweet rendezvous for couples
Nha Trang is like a growing maiden, just reaches modern beauty but also has kept rustic beauty. Nha Trang is still so beautiful and always beautiful in the heart of those indigenous people and those tourists.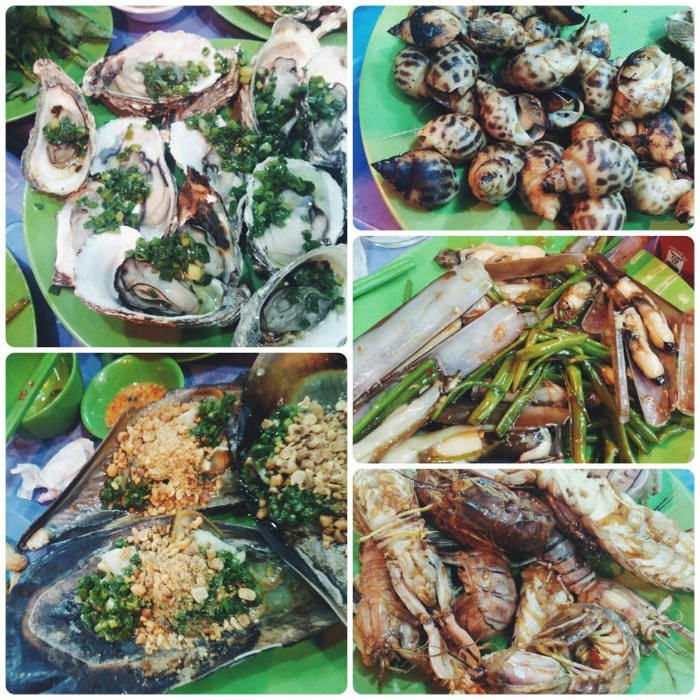 The freshest seafood in Nha Trang makes diners bewitching
Vietnam warmly welcomes you to enjoy Vietnamese cuisine and to make your trip in smooth water, turn your plan into real by quick hands to obtain Vietnam visa at http://govietnamvisa.com and for Vietnam eTicket at http://vietnamairlines247.com.
For your memorable travel, it is convenient to book tour at http://govietnamtour.net
(Visited 335 times, 1 visits today)