According to CNN, visitors to Vietnam are often ignored Central Highlands, where the unique culture and the impressive traditional architecture of ethnic minorities such as E- De, Ba Na and Gia Rai are remained.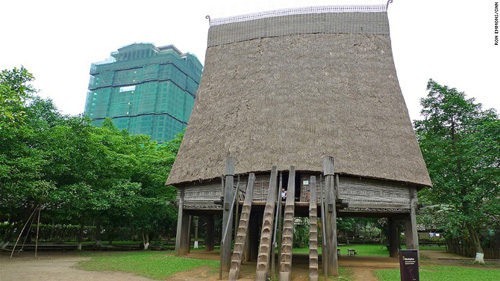 Ethnic minorities such as E- De, Ba Na and Gia Rai today still build houses on stilts to live. They mainly concentrate in Dak Lak, Gia Lai and Kon Tum.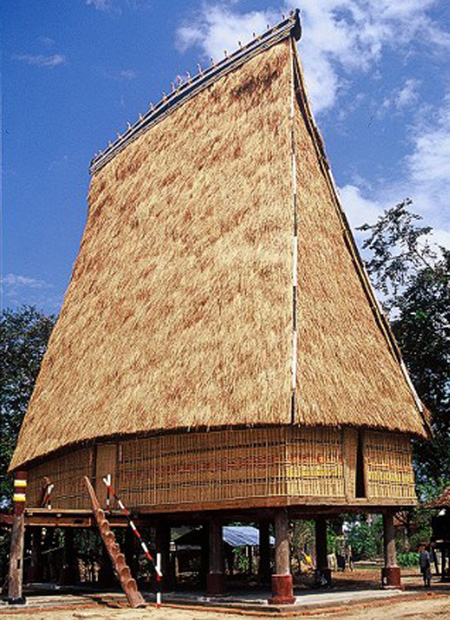 Ba Na and Gia Rai people often build long houses – the house with a high roof in the center of the village, which are often used as places for community activities. At the festival, people in the village are concentrated in the long houses, in traditional costumes; they dance, sing and beat the gong.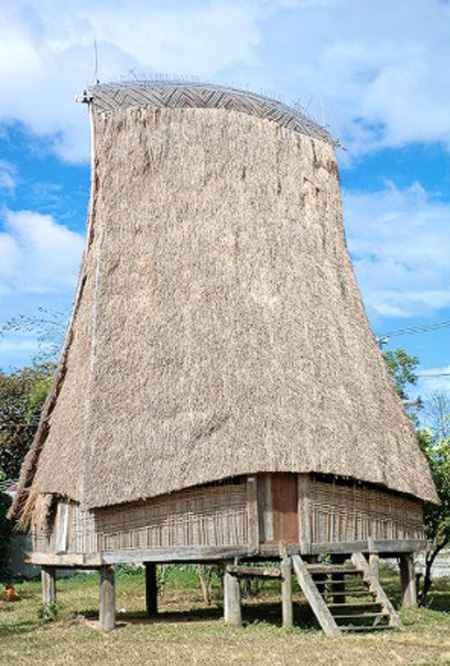 Straw roof can be as high as 30 m. The higher the communal house is, the higher position of village owning it becomes. It is also a popular place to visit in Central Highlands.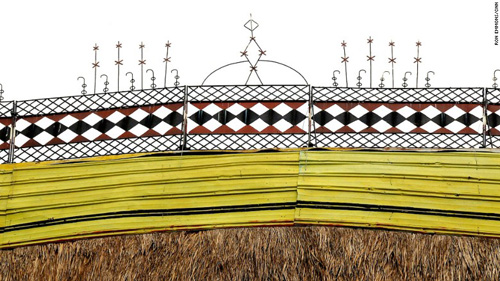 Pattern on top of the roof is differently decorated in each village.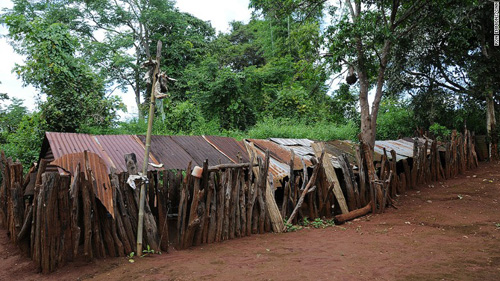 Most of Vietnam were performing worship but it is hard to find a unique place as one of Gia Rai people with the complex and costly funeral. In the picture is the tomb of the ancient Gia Rai people.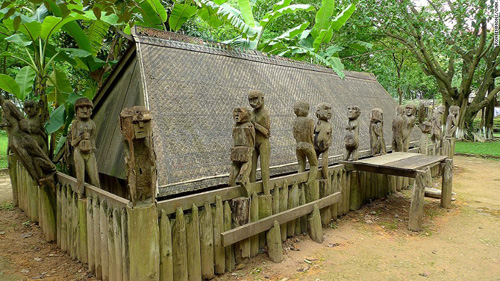 Valuable items are buried with the dead. The simply sculpted wooden statues are placed around the fence of a tomb. The tomb of Gia Rai people is exhibited in the Hanoi Museum of Ethnology.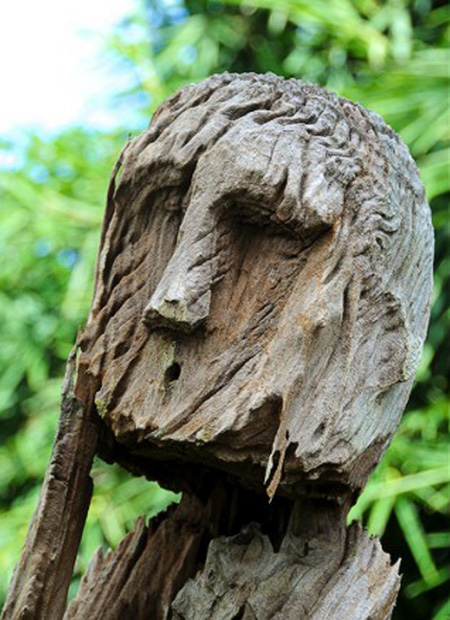 Wooden statues could bring many expressions from thinking, pensive, fun or even in love making.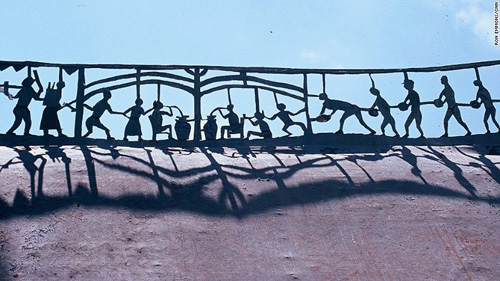 The tombs will be eternally peaceful after buffalo offerings.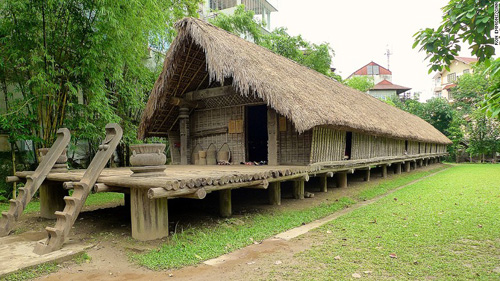 E-De ethnic people mainly live in Dak Lak. When an E-Degirl gets married, the house was built longer as a residence for young couples. The longer the house is, the richer its owner is. Some houses are described  with a length of 100 m. The stilt house is built on low wooden and bamboo floors, a couple of staircases leading to the door. One is for men, one for women. Women staircase is decorated with symbol of women breasts.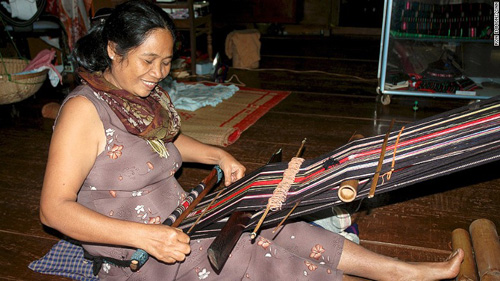 E-De women are famous for embroideries and beautiful natural fabrics dying.
If you intend to Central Highlands region to discover the beauty, the people and admire the long buildings, you should go from September to next April. You can move in the route from Ho Chi Minh City to Buon Ma Thuot, Pleiku and Kon Tum, etc. If traveling by plane, you can land on Pleiku airport or Buon Ma Thuot airport.
Vietnam warmly welcomes you to enjoy Vietnamese cuisine and to make your trip in smooth water, turn your plan into real by quick hands to obtain Vietnam visa at http://govietnamvisa.com and for Vietnam eTicket at http://vietnamairlines247.com.
For your memorable travel, it is convenient to book tour at http://govietnamtour.net
(Visited 518 times, 1 visits today)