Nam Dinh province is known for its many beautiful and ancient catholic churches, you might only have to walk a few kilometers to see a large church with wide dome and high tower located between the villages.
If you are interested in the architecture of the ancient churches, explore the indigenous culture and local religion, make your trip to Nam Dinh for a tour of the ancient catholic churches in Nam Dinh.
Xuong Dien Church
Xuong Dien Church is located in the Giao Thuy, Hai Hau with a tile roof and wooden ceiling, an architectural style of Vietnamese Buddhist temples. The combination of European-Asian style makes the building become familiar.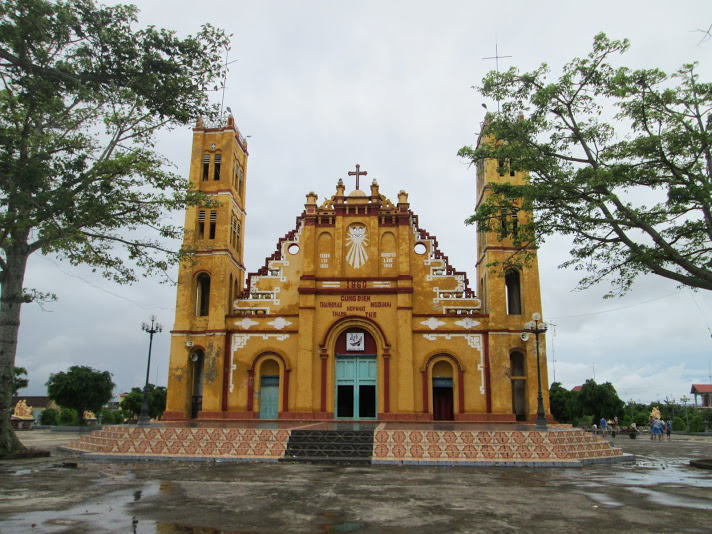 Hung Nghia church
Guests will be astonished by the sight of a magnificent castle of Hung Nghia church with fine and detailed decorations. This church in Hai Hung commune of Hai Hau district was built in 1927 and its renovation was just completed.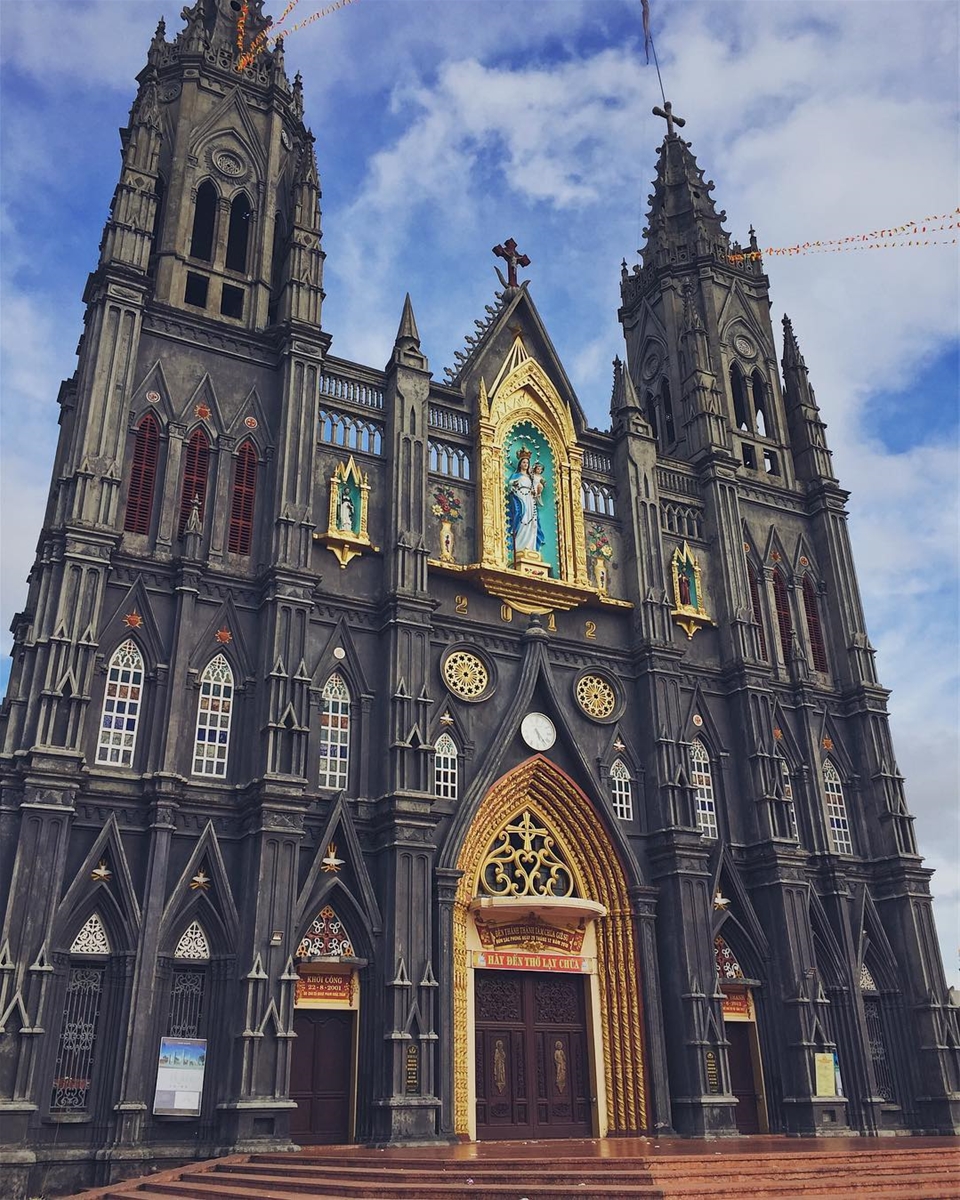 Trung Linh Church
1.5 km from the Diocese of Bui Chu. This church was built in 1928 and it is very beautiful. This is one of the favorite places of couples to take wedding photos.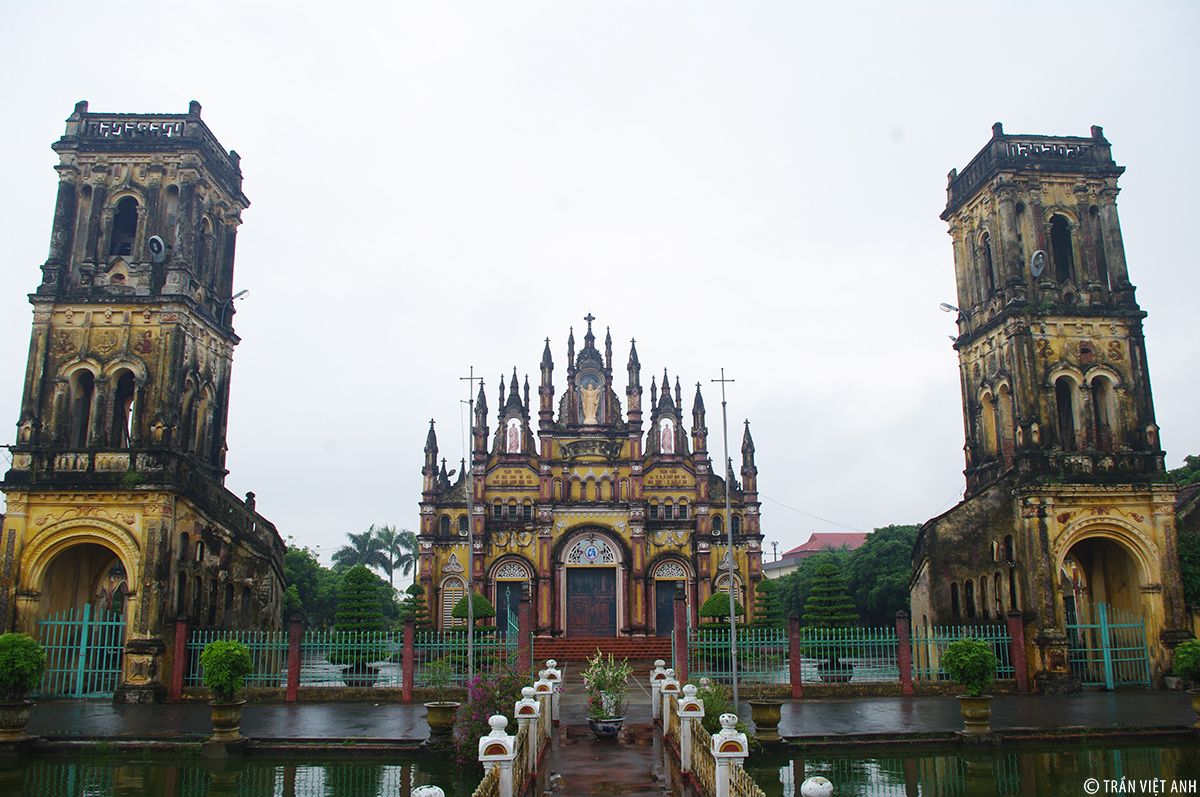 Phu Nhai Church
Phu Nhai Church was first built in 1866 as a small temple, but was later renovated and expanded. It is considered the biggest church of Gothic architecture in Vietnam, with 30m height, 28m width and 80m length. There are 2 bell towers with 44m height, containing 4 bells. It has statues stuck on the surface of the walls or the doors.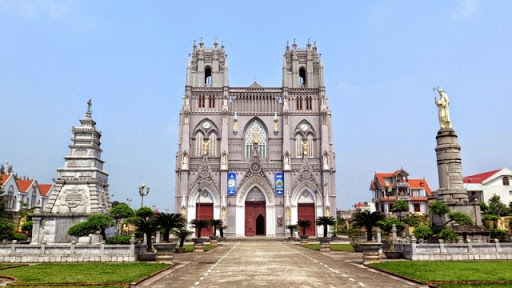 Kien Lao Church
Kien Lao Church is located in Xuan Tien commune, Xuan Truong district with a length of 75m, 26m wide, 28m high and a 46m high bell tower. On the two sides of the church are lakes and rows of street lights.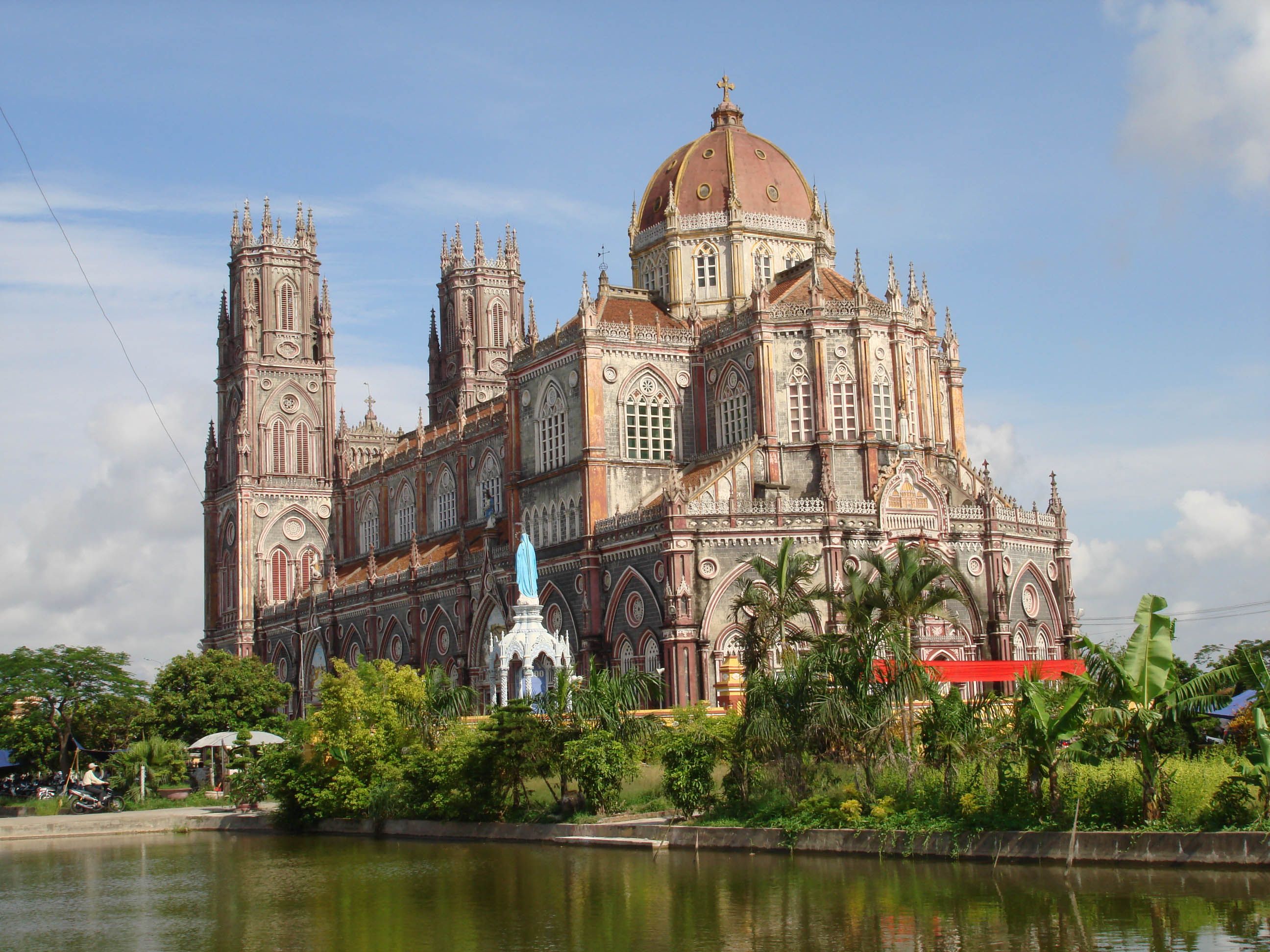 Thanh Danh Parish 
The church is in Xuan Trung commune, Xuan Truong district. It is famous for carved murals related to the classic reference in the Bible.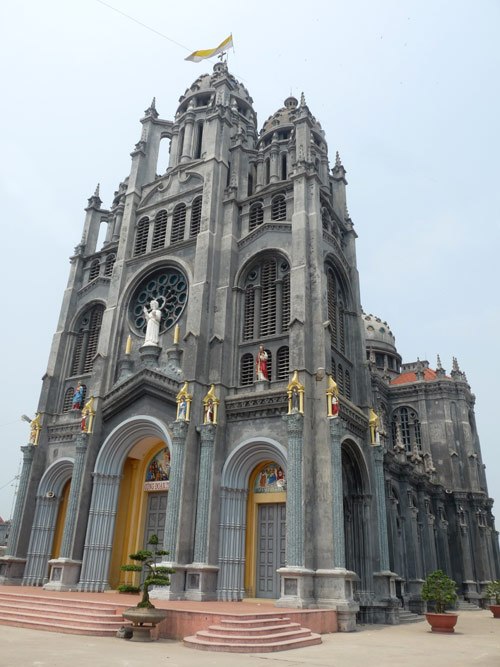 An Phu Church
This church is in Bui Chu parish, with quite distinctive architecture. Through the ups and downs of history, wars, and weather, the church fell into disrepair and it was rebuilt in 2007.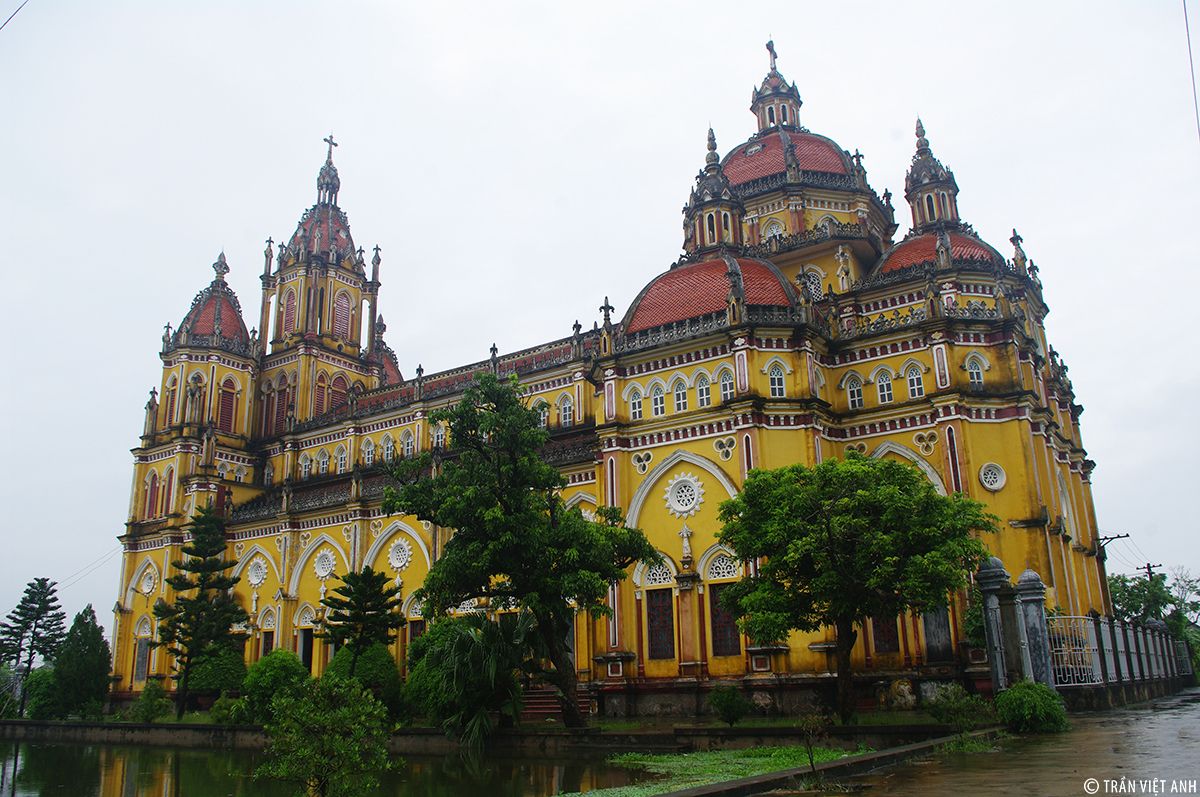 Hai Ly ruined  Church
Although it is sesriously damaged, the church on the coast of Hai Ly commune, Hai Hau district is still one of the favorite destinations of tourists.
In the past, the coast of Xuong Dien in Hai Ly commune, Hai Hau district had many large and small churches.
However, over time, seawater encroached on the coast and damaged these churches. Parishioners moved the church deep into the mainland three times to avoid the "invasion" of the sea.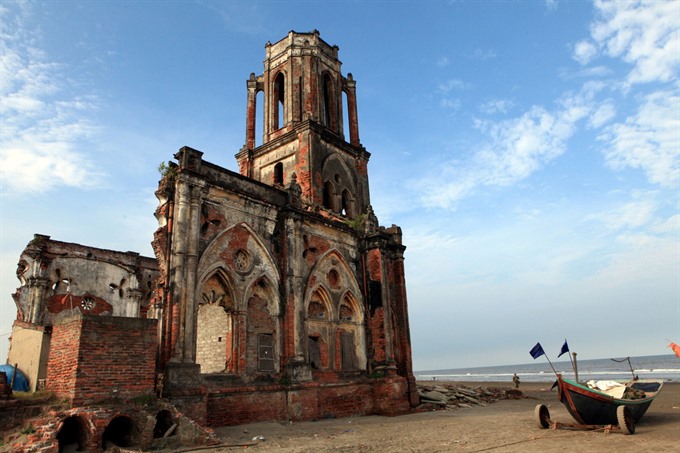 The damaged church on the coast of Xuong Dien named Trai Tim (Heart) has been abandoned since 1996.
The best time to take photos of the church is around 5am or 6pm.
Don't hesitate to pack your luggage, come and discover the amazing land. For more information please visit our family website:
For Vietnam online visa Govietnamvisa.com
For Vietnam local tours: Govietnamtourist.com
For exploring more parts of Vietnam:
http://www.vietnam-online.org/
(Visited 408 times, 1 visits today)