Sapa is a small, mountain town in Lao Cai Province. It is located about 350 km northwest of Hanoi, close to the Chinese border. Here's where you'll find the Hoang Lien Son range of mountains, which includes Fan Si Pan—the country's highest peak.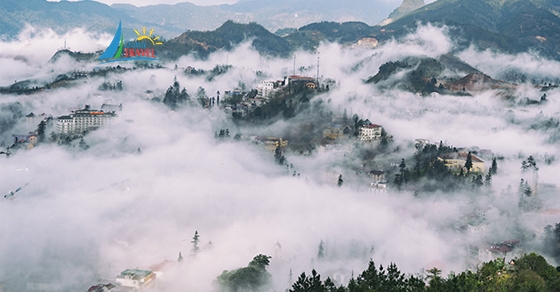 1.Fansipan – 'Roof of Indochina'
 
Fansipan peaks at the height of 3143m above sea level. Scenery along the way to the top is worth your effort with thick forest, magnificent landscape of Hoang Lien Son range, idyll tribal villages and the sight of wild Azalea near the peak.
2. Enjoy a traditional experience at Cat Cat Village
The Hmong village people are friendly and albeit the many assertions of over-commercialisation in the area, the Cat Cat Village is still a nice spot to take touristy photos at the water wheels and watch some local performances.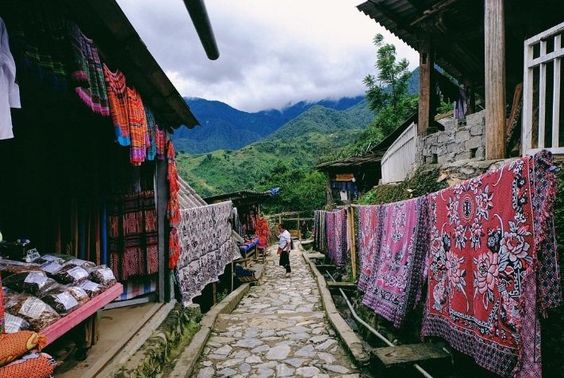 3.       Ham Rong
Come up the 1800m-peaked dragon-jaw shaped mountain for the panoramic view of Sapa and Muong Hoa Valley. The path up is easy and on the mountaintop there is a Cloud Yard if you want to conquer all the way.
 
4. Sapa Church
The church was built in 1895, made entirely of stones, and considered to be the most ancient vestiges of the French.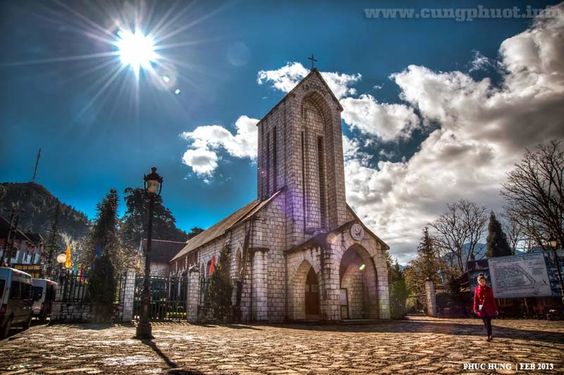 The front of the church is a huge square where a lot of local activities take place, some cultural performance on Saturday.
5 . Muong Hoa Valley
The best time to go the magnificent beauty of highland terraced paddy fields in the harvest season.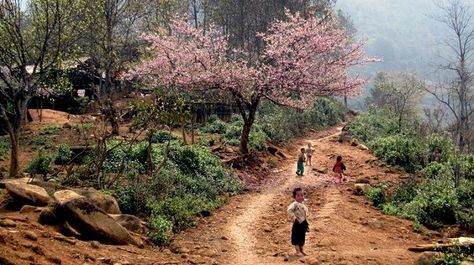 Come to Muong Hoa Valley, you'll be learning more on the age-old rice cultivation of the highland ethnic tribes, taking the scenic sights of the mountain range covered in the terraced fields, forest and streams downhill.
6. Shop for local handicraft
You will see people sell local handicraft everywhere in Sapa, from big streets to tribal villages. 
These handicrafts are unique in design and have a high quality. The colors and patterns on the items represent the different tribes of people, and it is interesting to figure out which is which.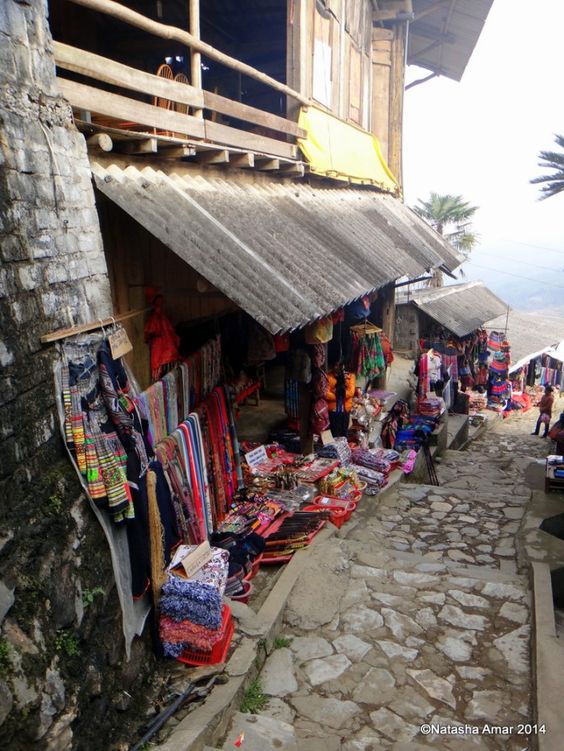 There are tons of items you can buy, from bracelets, anklets, and headbands to scarves, jewelry, handbags, shoes, and carpets – each with embroidery intricately sown with love and care.
7. Join an H'Mong sewing class
The H'mong ethnic has a large population in Sapa and is known for its sewing and weaving technique. If you're curious enough to know how they make their product, come to Indigo Cat.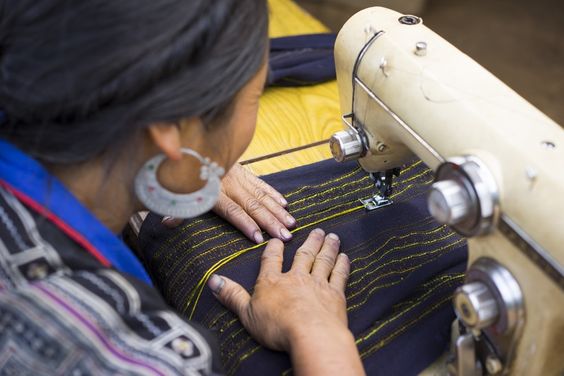 Sapa Love Market.
Sapa's Love Market is one of many specialties of Sapa, celebrating the humane values in the local way of life. Hmong, Zao and many other ethnic groups hold love markets annually or monthly or in Sapa's love market case – weekly for men and women to meet and show their affection.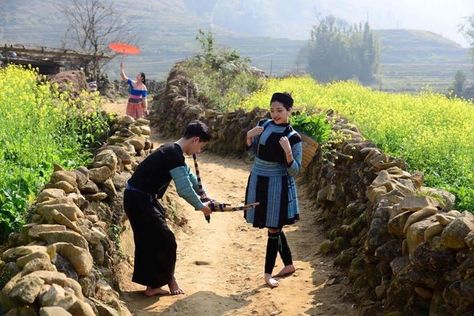 Sapa Love Market is held on Saturday afternoon, the girls will show up in colorful costumes and silver ornaments which make the festival even merrier. The boys will perform traditional dancing and singing until late.
Admire beautiful Love Waterfall
 Love Waterfall Sapa is also the starting point of climbing travel itinerary conquering Fansipan peak, it will captivate your senses.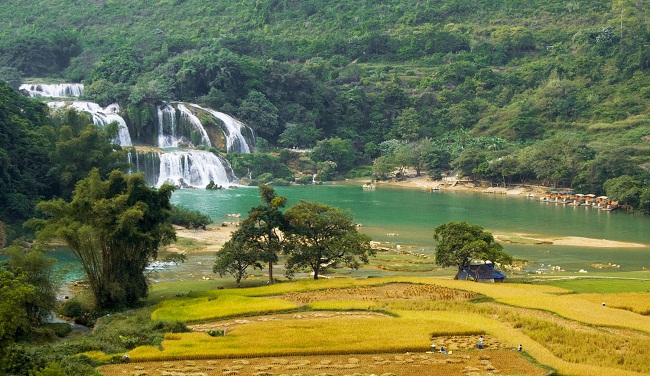 Before setting foot on here, tourists will have a chance to discover the beauty of the primitive forests surrounded by a taciturn mossy old canopy of bamboo. The lush immense bamboo forest is flickered with red, yellow and white of azalea flowers.
10. Spend a night at a local village homestay
If you want a real local experience, should try to stay with the locals in a village homestay.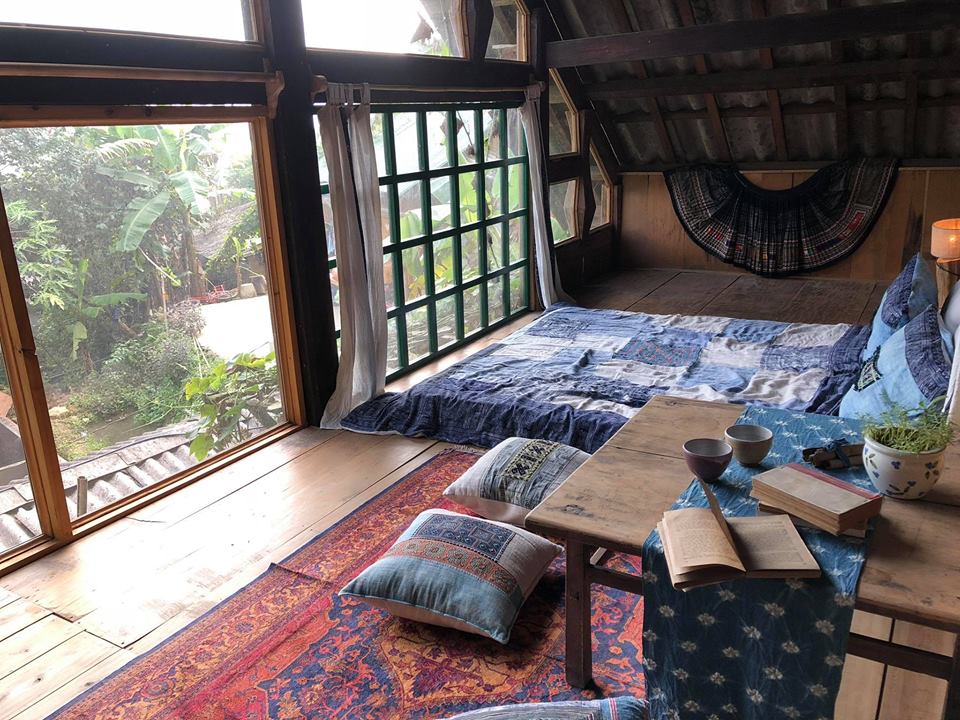 Ethnic groups maintain their culture and live their own way in the modern world. Despite the difference, they are friendly and nice people to be around. You will receive warmly welcome from them.
Let's come and figure it out.
Don't hesitate to pack your luggage, come and discover the amazing land. For more information please visit our family website:
For Vietnam online visa Govietnamvisa.com
For Vietnam local tours: Govietnamtourist.com
For exploring more parts of Vietnam:
http://www.vietnam-online.org/
(Visited 123 times, 1 visits today)