Ban Gioc Waterfall On Top World Most Majestic Waterfall. Thrillist website has launched a list of top world most majestic waterfall, of which has a representative from Vietnam, it is Ban Gioc waterfall.
Ban Gioc waterfall, Vietnam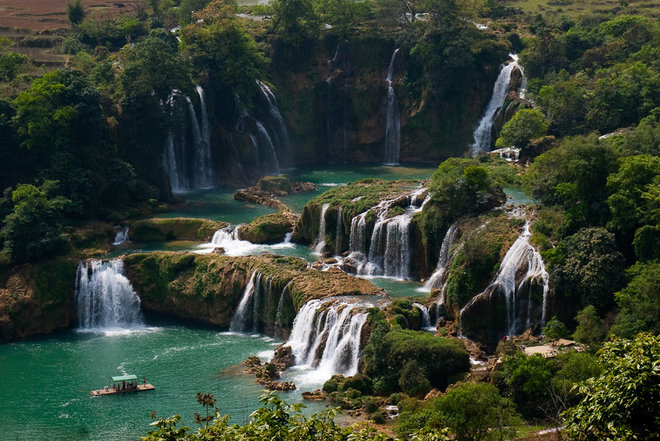 Ban Gioc waterfall is situated on Dam Thuy commune, Trung Khanh district, Cao Bang province; is about 20 km from Trung Khanh district center in the northwest. Ban Gioc looks like a white silk weaved by fairies of northeast forests and mountains. Ban Gioc waterfall, Cao Bang is well- known for the most waterfall in Vietnam. This is one of the most four biggest natural waterfall in the world and situated on the national border of two countries.
Related: The Spectacular Beauty of Ban Gioc Waterfall
Victoria, Zimbabwe and Zambia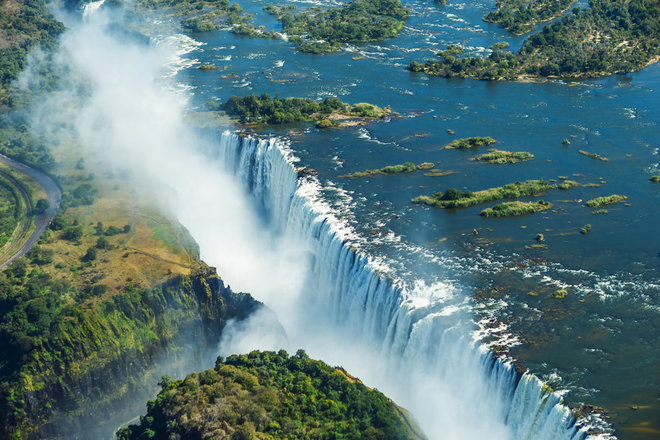 This is the world largest waterfall that was found in 1855 by David Livingston- Scotland adventurer, and then it was named after a Queen- Vitoria.
Ventisquero, Chile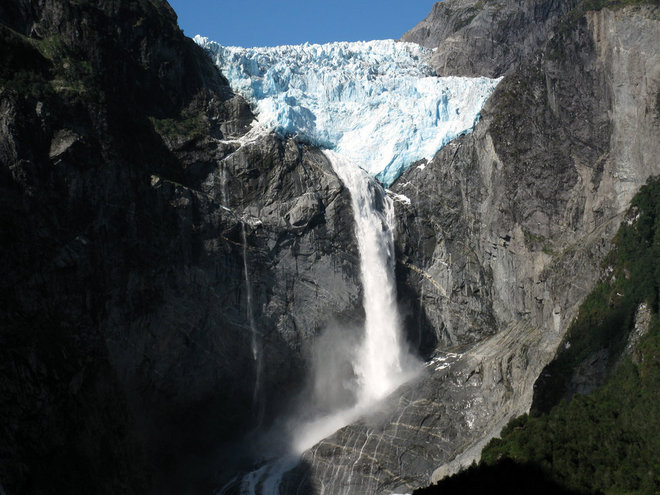 As Spain language, "ventisquero" means an area inside a mountain containing a large amount of snow. The special thing is that the waterfall flows from an ice river at the age of 50,000 in Chile.
Pearl Shoal, China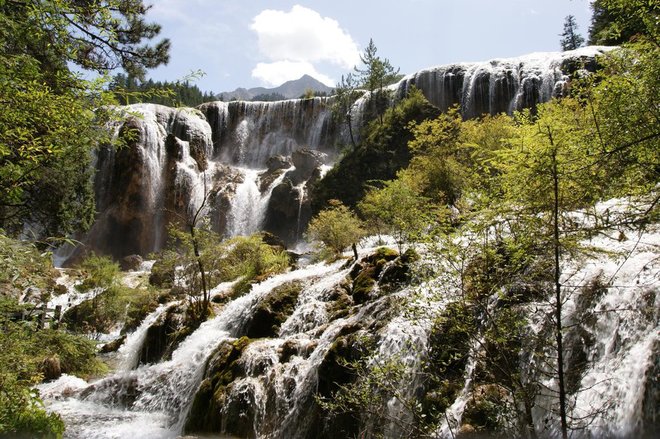 Pearl Shoal is compared as Las Vegas of Tu Xuyen province. The waterfall is situated near Ho Ngu Hoa which appeared in a scene of Hero movie, one of most excellent films of director Truong Nghe Muu.
Sutherland, New Zealand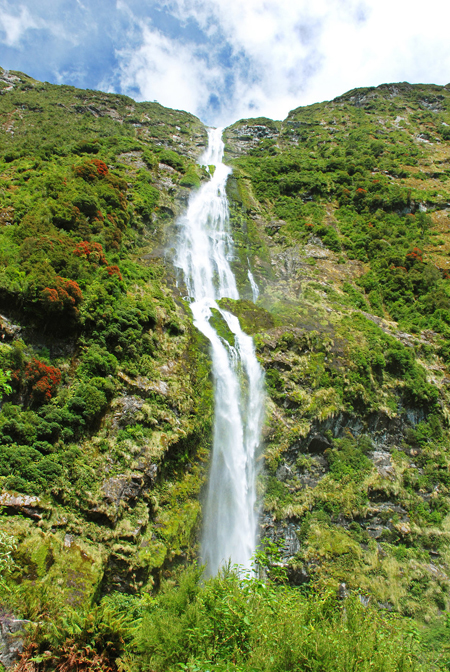 The waterfall is named after an Ireland actor- Kiefer Sutherland and identical a painting by painter Bob Ross. Started in a lake on mountain, the waterfall is in the top world's highest flow with 580 m.
Niagara, Canada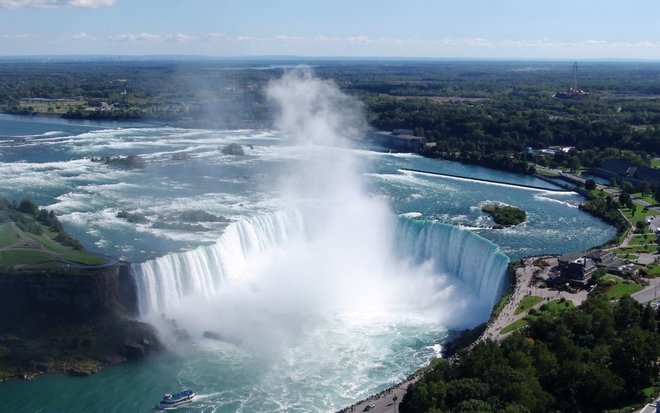 This used to be a giant lake, and then a half was sunk and became a famous waterfall. Nowadays, Niagara includes three separate waterfalls: Horseshoe, American and Bridal Veil.
Palouse, America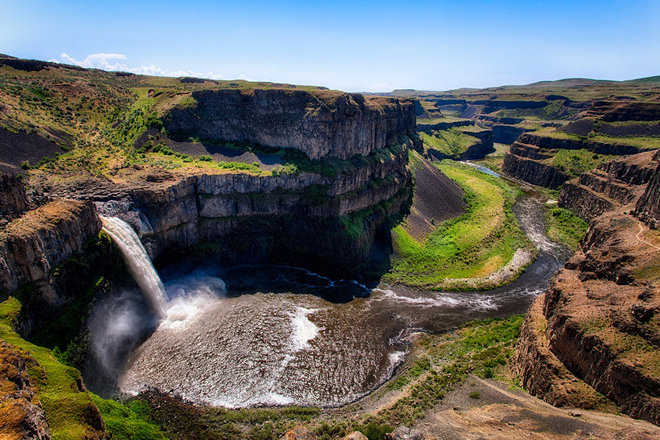 Flowing down from a height of 500 meters, Palouse waterfall is part of a park situated in the southeast Washington state. The waterfall got a lot of attention after Tyler Bradt set a world record for kayak.
Angel, Venezuela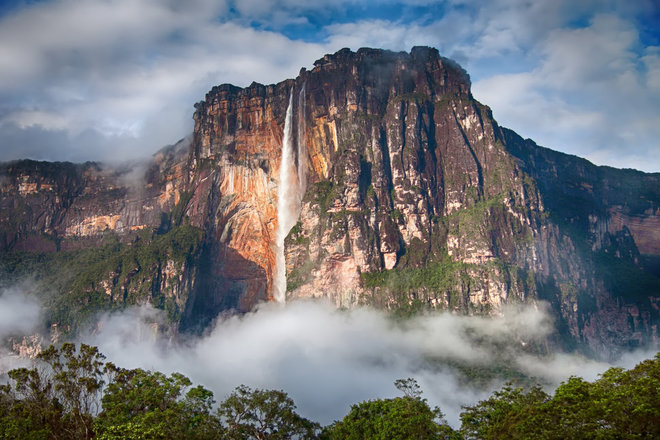 This is the highest waterfall in the world with 978 meters and the natural heritage by UNESCO. The waterfall is named after Jimmie Angel – who first flew over and landed right on top. Just stepping off the plane, Jimmie had screamed with excitement. Then, he took 11 days to find a way down.
Iguazu, Brazil and Argentina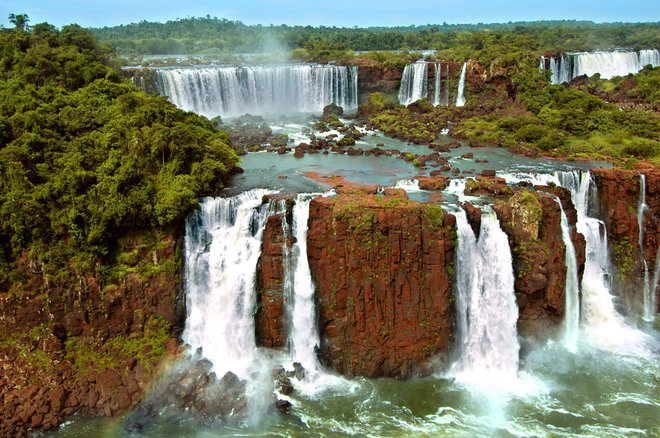 Meaning "great waters", is one of the world wildest waterfalls. Former US First Lady Eleanor Roosevelt had to say, "Niagara Falls is nothing".
Kaieteur, Guyana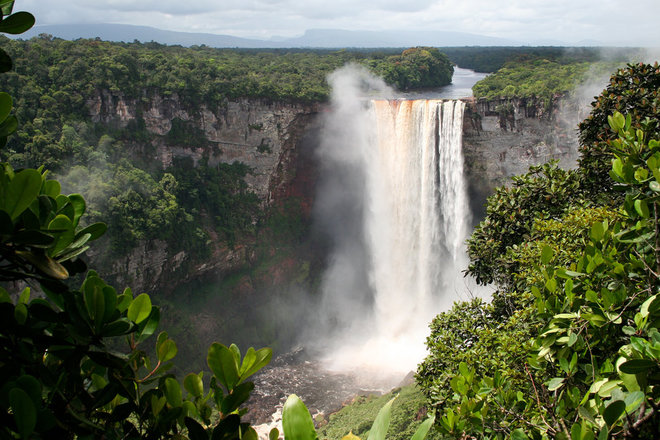 Kaieteur waterfall is forth as high as Niagara, situated on Potaro river, Guyana center. The waterfall was named based on an Indian legend. The story is about a chef Kai who saved his loved one by paddling through the waterfall in order to give his life for god Makonaima.
Taughannock, the United States
This is the largest one- flow waterfall in the eastern of Rockies range. The waterfall is located in New York park and can only be reached by passing through a trail. Also, the swimming here is strictly prohibited.
Gullfoss, Iceland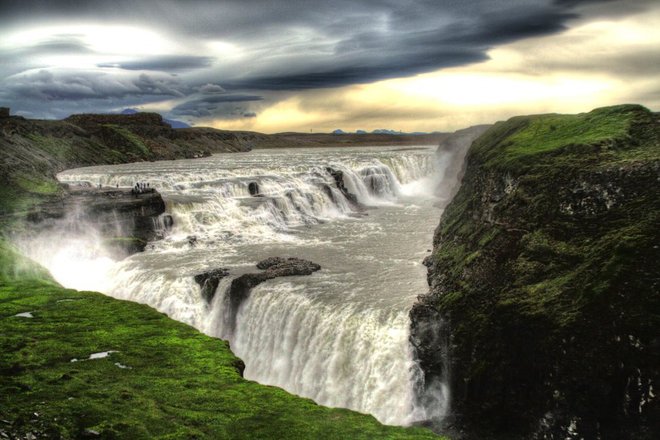 According to legend, a young man loved a girl but cannot come together because of this waterfall's separation. Then the man jumped into the water and tried to swim to the other side but could not get there. The girl also decided to jump down and the result is both dead. In Iceland, Gullfoss name means "golden waterfall".
Vietnam warmly welcomes you to enjoy Vietnamese cuisine and to make your trip in smooth water, turn your plan into real by quick hands to obtain Vietnam visa at http://govietnamvisa.com and for Vietnam eTicket at http://vietnamairlines247.com.
For your memorable travel, it is convenient to book tour at http://govietnamtour.net
(Visited 795 times, 1 visits today)