The Golden Bridge has recently become the most prominent attraction in Danang for Vietnamese tourists as well as foreign ones. This masterpiece has appeared on well-known websites and magazines such as Archway, Design Boom and Creapills. Especially, the famous architecture website – Archway posted the information and spectacular pictures of the Golden Bridge for the topic "Vietnam's daring golden bridge takes a 'hand-on' approach to tourism". We provide you with a detailed guide to this tourist attraction below.
The Golden Bridge – An Iconic Architectural Wonder in Vietnam
The Golden Bridge is located in Ba Na Hill – a mountaintop resort complex in Danang. This bridge is 3m in width and 1.414m in height above sea level. Thanks to the outstanding heigh, the Golden Bridge looks like a way to paradise and raises you high enough to touch the cloud. Additionally, the attraction of the new work of art is that gray giant hands are holding the bridge. All makes the Golden Bridge an iconic architectural wonder in Vietnam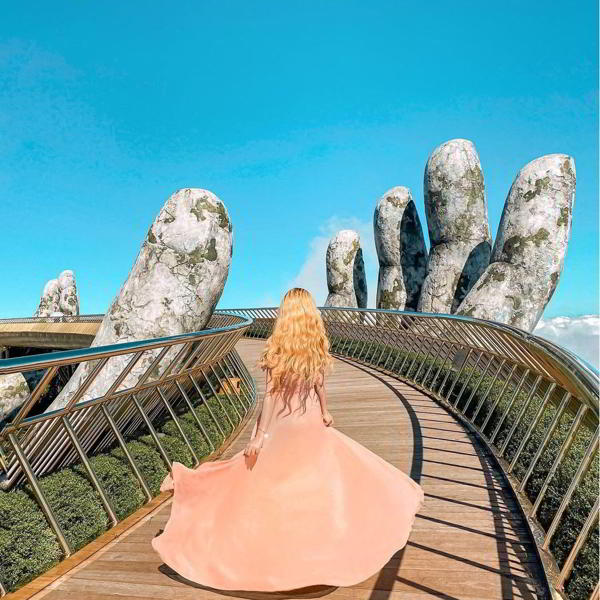 How To Get To The Golden Bridge and The Entrance Fee?
The Golden Bridge is a part of Ba Na Hills, so if you want to get there and walk on this bridge, you have to spend money buying a ticket in Bana Hills. It is worth spending because you can visit not only the Golden Bridge but also the incredible parts of Ba Na Hills.
The exact location of Ba Na Hills: An Son Village, Hoa Ninh commune, Hoa Vang district, Danang city. It is about 40km away from Danang city center and takes about 2 hours drive. The way to get there from the foot of the hills is by Cable Car.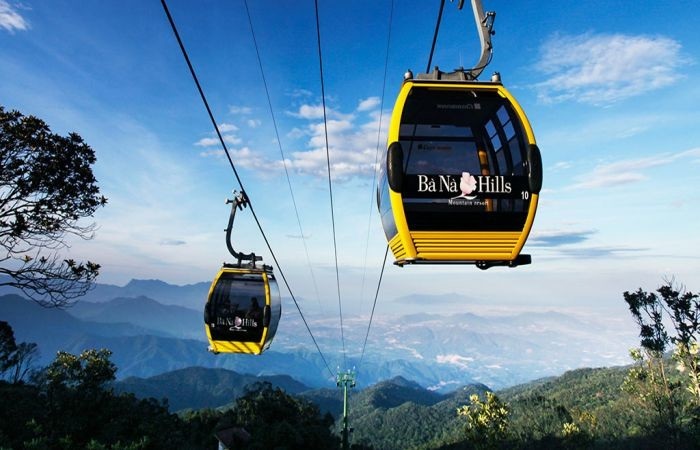 How much is a ticket to Ba Na Hills?
| | | | |
| --- | --- | --- | --- |
| Kind of ticket | Adult | Children (1m –> 1,4m tall) | Baby (< 1m tall) |
| Entrance ticket (Cable Car) | 750 000 VND (450 000 VND for Danang people) | 600 000 VND (300 000 VND for Danang people) | Free |
| Buffet Aparang | 255 000 VND | 128 000 VND | Free |
| Wax Museum | 100 000 VND | Free | Free |
What is included in 750 000 VND for the entry ticket ?
Two-way cable car, hiking train.

Golden Bridge, Fantasy park, Linh Ung pagoda, Nui Chua temple, Le Jardin Flower Garden, Debay wine cellar, etc.

Most games in Fantasy Park: 105 games and the Legendary Knight (tube slide);

Fares include tax 10% of VAT

Exclusion: Entry to the Wax Museum, Teddy bear grips, and Fantasy Park indoor sports.
How to buy a Ba Na hills ticket?
Buy tickets at ticket courter in Bana

Online booking via the website: Banahills.sunworld.vn
If you book Golden Bridge Ba Na Hills tour with I Love Asia Tour, you do not have to worry about the transferring or buying the ticket, we will pick you at your accommodation in Danang and prepare for everything.
What to see in Ba Na Hills? 
Is it worth paying for visiting the Golden Bridge? It is. Because this bridge belongs to Bana Hills and in addition to visiting this bridge, you still have tons of amazing things to do in Bana with that ticket. Bana Hills are considered as fairy-like lands and has been an attractive tour destination in Danang for a long time.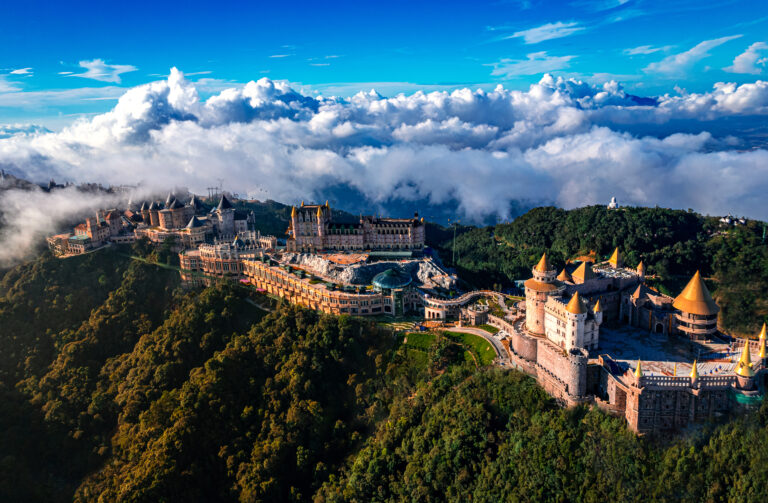 In Bana Hills, tourists can view fascinating natural scenes, admire unique architectures, play games comfortably and enjoy diverse cuisines. Remember to visit some interesting places when reaching Bana Hills: French Village, D'Amour flower garden, Debay Wine Cellar… There are also various festivals taken place through the year: Flowers Festival in Spring, Wine Festival, Street Carnival,… creating the image of friendly and joyful resort.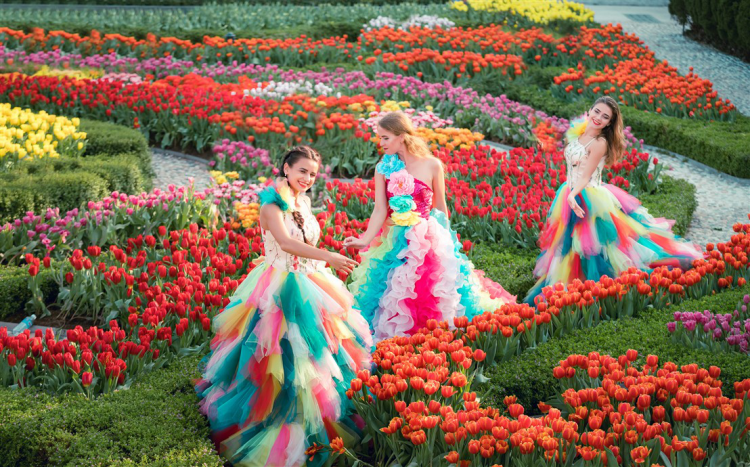 Read more about: How to stop the spread of COVID-19 Wiki-howto
For Vietnam online visa Govietnamvisa.com
For Vietnam local tours: Govietnamtourist.com
For exploring more parts of Vietnam:
http://www.vietnam-online.org/
(Visited 587 times, 1 visits today)