A girl Je- Trieng at the age of 10 has already been taught to go to forest and cut wood, arrange then into a heap around her house so that when she is mature, she has enough wood to "caught husband". While Je- Trieng boys have to hunt birds, mice, forest animals to prepare for the wedding.
Je-Trieng ethnic group (another name Gie Trieng (T'Rieng), Veh, Bnoong (Mnoong), Ca Tang, Giang Ray, Ta Tre, etc.) is ethnic minority living in districts: Đăk Glei, Ngoc Hoi, Đăk Tô, Tu Mơ Rông of Kon Tum province and some in mountainous district bordering Quang Nam province.
Cutting wood "caught husband" is a long time custom and bears the beauty of wedding culture of Je-Trieng ethnic group which has still been kept until now. Feminist thought has deeply influenced on the thinking the Je –Trieng people, they uphold the autonomy of women, including mate choice, so in love and marriage, Je-Trieng women totally the autonomy.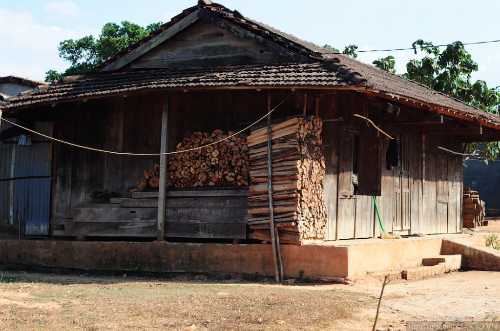 Je-Trieng people think that proposal wood is a standard of estimating a girl's value because it shows ingenuity, hard and careful work. Therefore, the work is meticulously processed and prepared in many years.
In the past, Je-Trieng women got married very early, at the age of 14 or 15. According to the custom, single girls had to go to forest, cut bundles of wood, stored it around her house. Then, in wedding day, she would carry it to husband's house. Such these love pieces of wood was wedding presents, used in wedding day and also a special dowry of the girl to husband's parents.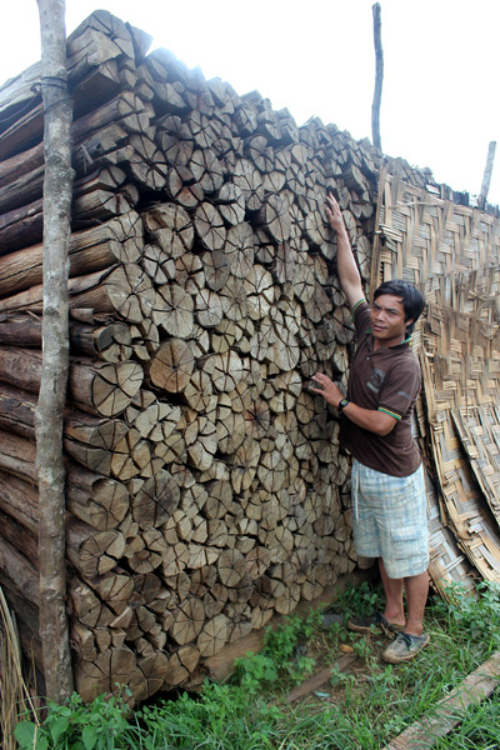 The wood for wedding must be 100 bundles, the bigger bundles of wood are, the more diligent a girl is.
Nowadays, the special custom has been changed much to protect the forest and suits laws. For example, girls must be 18 years old onwards have right to get married, prohibits boys and girls sleep together before marriage, wood present and animal hunt now are only the form but still retains spiritual meaning and traditional beauty.
Vietnam warmly welcomes you to enjoy Vietnamese cuisine and to make your trip in smooth water, turn your plan into real by quick hands to obtain Vietnam visa at http://govietnamvisa.com and for Vietnam eTicket at http://vietnamairlines247.com/.
For your memorable travel, it is convenient to book tour at http://govietnamtour.net
For your great stay and nice relaxation after a long trip, it is nothing better than booking hotel at http://govietnamhotel.com
(Visited 84 times, 1 visits today)