The Dong Van Karst Plateau is located in average height of 1,000-1,600 meters compared to sea level, an area of 2,356 kilometers stretching four districts: Quan Ba, Yen Minh, Meo Vac and Dong Van of Ha Giang province. This is one of special karst areas in Vietnam, containing historical imprints of Earth's crust development. Dong Van has 80 percent of karst area, formed from different environmental conditions and developing periods dated back hundreds of millions of years.
Geological value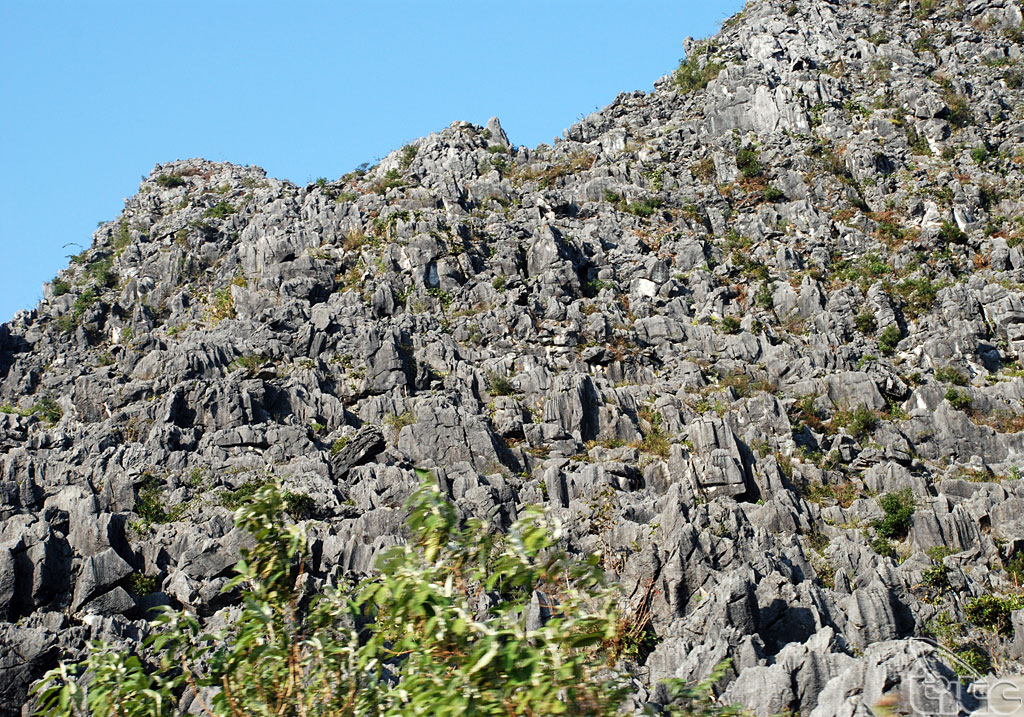 A survey conducted by scientists from the Viet Nam Institute of Geosciences and Natural Resources revealed the finding of 13 fossil – geological formations in Dong Van, including Chang Pung, Lut Xia, Si Ka, Bac Bun, Mia Le, Si Phai, Toc Tat, Lung Nam, Bac Son, Dong Dang, Song Hien, Hong Ngai, and Lan Pang. Of which, Chang Pung is the oldest one with date of 540 millions years.
Ecological value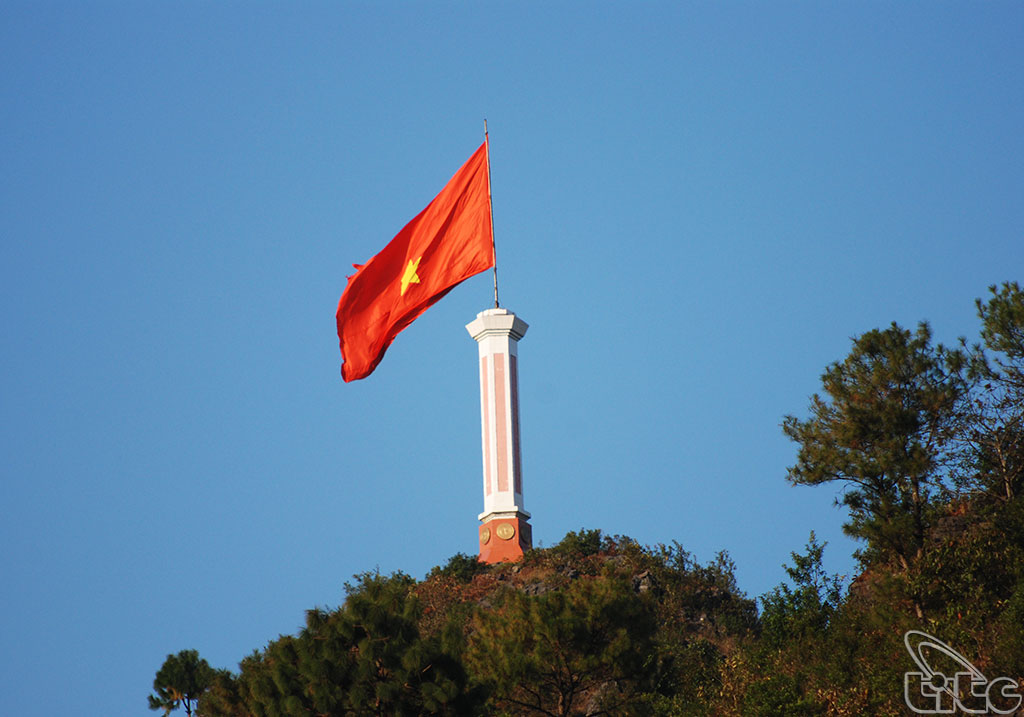 The Dong Van karst plateau is estimated as a geo-diversity, the karst evolution has created "rock gardens" and "rock forests" of diverse forms in the area, such as Khau Vai rock garden (Meo Vac) where tourist can contemplate the peaks of rocks in the shape of different kinds of flowers, Lung Pu rock garden (Meo Vac) with animal-shaped rocks such as tiger and dragon, Van Chai rock garden (Dong Van) with round flagstones arranged like thousands of black sea lions leaning one another getting some rest on the beach. However, found commonly here are ranges of mountains running one after another to form pyramids heading up to skies. A system of caves and grottos found in the Dong Van Plateau provides a proof of the evolution of karst with Rong Cave in Sang Tung (Dong Van), Kho My Cave in Tung Vai (Quan Ba), En Grotto in Van Chai (Dong Van)…
Cultural Values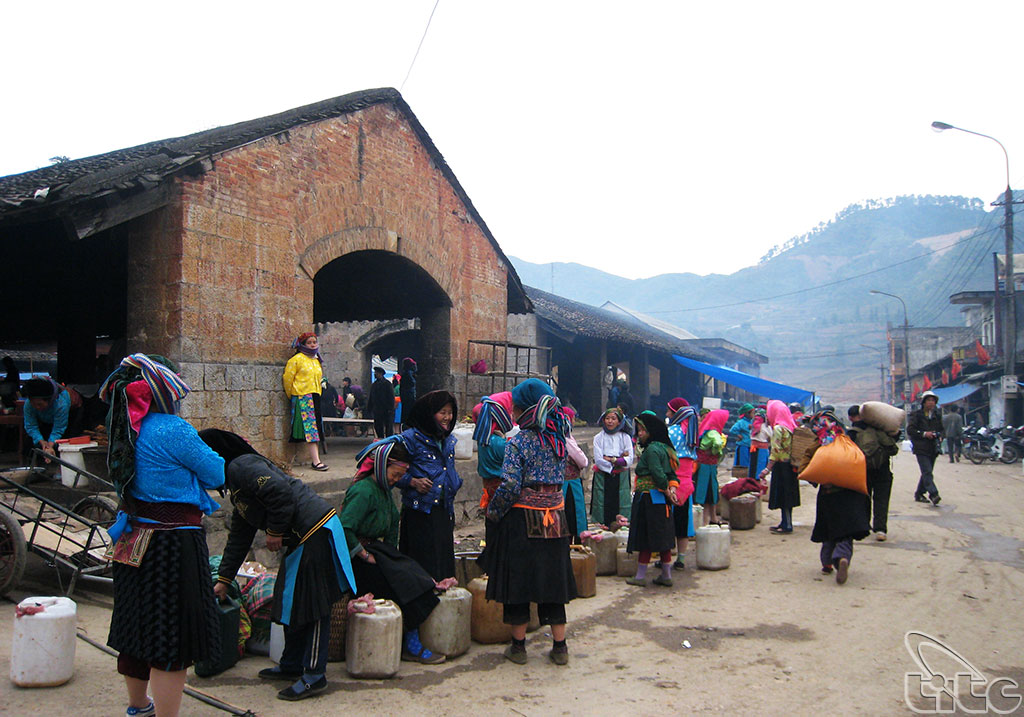 The Dong Van karst plateau is a living place of 17 ethnic groups. Each ethnic group has its own culture, representing traditional festivals such as: Long Tong festival (farming festival) of Tay ethnic, Nung ethnic; Mature festival of Dao ethnic; Gau Tao festival of Mong ethnic, etc.
Climate
Due to rugged terrain, heavily dissected, the plateau climate carries temperate nuance and divided into two seasons: the rainy season (from May to October) and dry season (November to April). The annual average temperature is about 24-28 ° C, while winter temperatures down to -5 º C. The most beautiful season in Dong Van is in the spring, when daisy yellow flowers blossom in mountain foots, cherry peach flowers blooming and mossy roofs.
With particular and outstanding values, on October 3, 2010, at Lesvos (Greece), Dong Van Karst Plateau was recognized as official member of Global Geo-parks Network (GGN) for its prominent values on landscape, palaeobiology, geology, geomorphology and local culture. Dong Van Karst Plateau has become the first geo-park of Viet Nam and the second one in Southeast Asia (after Langkawi Geo-park in Malaysia).
Vietnam warmly welcomes you to enjoy Vietnamese cuisine and to make your trip in smooth water, turn your plan into real by quick hands to obtain Vietnam visa at http://govietnamvisa.com and for Vietnam eTicket at http://vietnamairlines247.com.
For your memorable travel, it is convenient to book tour at http://govietnamtour.net
For your great stay and nice relaxation after a long trip, it is nothing better than booking hotel at http://govietnamhotel.com
(Visited 190 times, 1 visits today)