Being recognized as the second largest coffee exporting country, Vietnam is a paradise of coffee with various options for drinkers. With the abundance of these ingredients, Vietnam coffee drinking culture has been highly developed with unique features.
The differences in coffee culture coming from geographical features. Vietnam-online.org will bring you to visit 3 large regions of the country (which are so-called the North, the South, and the Central) and see the differences in the way people in each region enjoy their coffee.
Hue coffee culture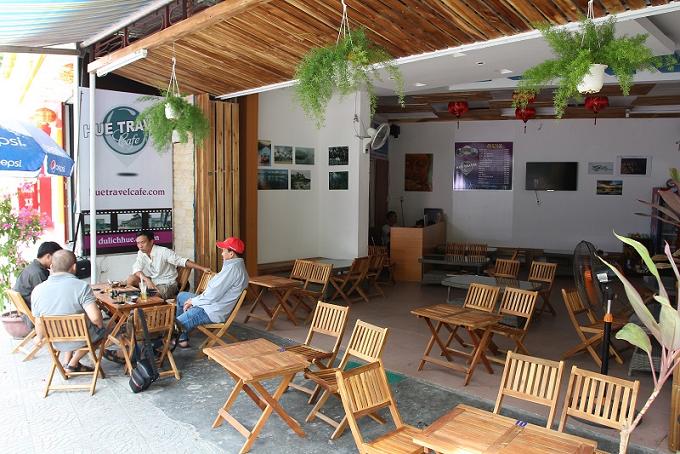 A cafe  in Hue
Coffee culture of Hue can be described in 3 words: concentrated, subtle and slow exactly similar to the characteristics of Hue people. Because there're not many amusement parks while too much free time, so they can enjoy coffee at anytime of the day. In the hot summer, you will see the cafes along Huong river are always crowded.
Hue coffee only has 2 types: black coffee and milk coffee  with usually very quiet and peaceful atmosphere. They open light music, Trinh music (a favorite light music kind in Vietnam) or pre-war music.
Hanoi coffee culture
Hanoi coffee culture is quite similar to Hue in terms of the drinking habit. Hanoi people also like to enjoy a cup of coffee in the most relaxing and comfortable way and chat with their friends.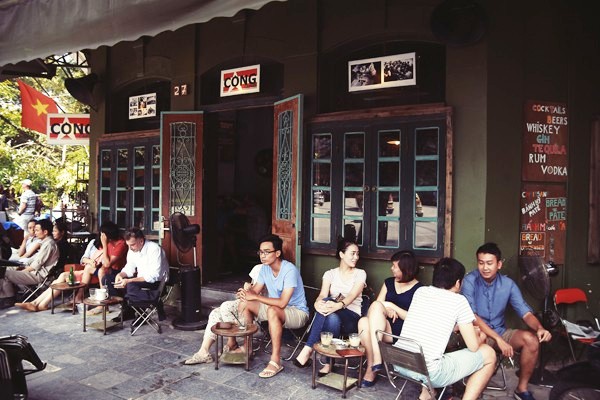 Egg coffee – The unique coffee of Hanoi
They don't have the habit of drinking coffee in the morning but do it in the evening, except the retirees who have much free time.
Saigon coffee culture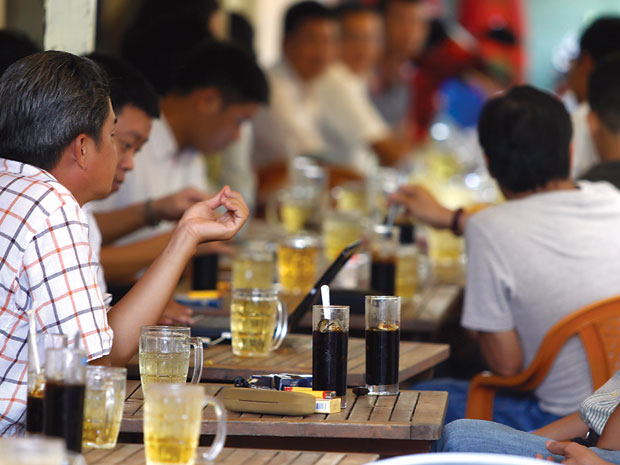 Unlike Hue and Hanoi, Saigon people consider coffee not only a drink to sip but also refreshment. First time arriving in Saigon, I was totally amazed when seeing a boy took a swig of coffee as if he were drinking sugarcane juice. The ingredient of Saigon coffee is quite special with more iced and less coffee.
Vietnam warmly welcomes you to enjoy Vietnamese cuisine and to make your trip in smooth water, turn your plan into real by quick hands to obtain Vietnam visa at http://govietnamvisa.com.
For your memorable travel, it is convenient to book tour at http://govietnamtour.net
For your great stay and nice relaxation after a long trip, it is nothing better than booking hotel at http://govietnamhotel.com
(Visited 313 times, 1 visits today)